Luxury Gifts For Pole Dancers


Home > Gift Ideas > Luxury Gifts

Searching for the perfect gift for the pole dancer on your list? If money is no object, you'll find several luxury gift suggestions just below. One of them just may be the gift idea you've been looking for!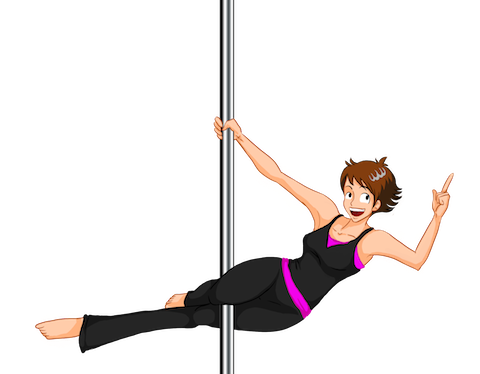 Your Pole Pal says...
These recommendations for luxury gifts for pole dancers include only items of the highest quality, and/or unusual, one-of-a-kind equipment and accessories.
If you're looking for the best that money can buy, or a very unique gift, you're in the right place.

The Art of Pole 5 DVD Set - $135

This award winning DVD series from Jamilla Deville, one of the world's most accomplished pole performers, would be a welcome addition to any pole dancer's collection.

Widely referred to as the "Pole Dancer's Bible," this limited edition set is now available in both English and Spanish. 

The five full length DVDs include detailed step-by-step instruction, mini-routines combining the moves being taught, warm up and cool down exercises, and even short performance segments.

Suitable for all levels and designed with progression in mind. This DVD set has a 5 star rating at Amazon, with good reason. Highly recommended by Your Pole Pal!
---
Silver Bejewelled Platform Shoes - $173

Wicked Temptations is one of Your Pole Pal's all time favourite online stores, and these shoes are just one more awesome reason to head on over there right now!


These gorgeous stiletto heels have a 2-3/4" platform, a 7" heel, clear upper, open toe, and are encrusted with rhinestones, including a stunning starburst design on both the platform and the heel.

Any pole dancer who enjoys the sexy side of the sport is sure to love these fabulous shoes!




---
Swarovski Crystal Pole - $399

For the pole dancer who appreciates a touch of glam, this removable pole with Swarovski crystals is just the ticket. The crystals sparkle and shine while you dance!

It has both a spinning and a static (locked) mode and the pole is 1.65" (32 mm) diameter. No-drill installation makes this pole easy for one person to install, and the basic kit extends from 6' 9" to 9' 2". Extra extensions are available to increase this to a max of 10'6".
The upper disc Flex System and the patented Safety Block Nut help to ensure a safe pole dancing experience, while the high polish stainless steel provides a smooth surface for dancing. A special pole with some awesome features!
---
Pole Crash Mat - $319

Crash mats really shouldn't be considered a luxury item, at least not once it's time to tackle climbs and inversions. Falls from a dance pole can be very dangerous, particularly where inversions are concerned.
A crash mat will help your favourite pole dancer stay safe while learning more challenging moves. This particular mat gets Your Pole Pal's recommendation because of its thickness (12 cm or 4.72 inches).
It's available in silver, black and gold, as well as the hot pink colour shown here.
---

More Luxury Gifts For Pole Dancers

On a Budget?

Visit these pages for more affordable ideas...