Pole Dancing Accessories


Home > Pole Dancing Accessories

Check out the latest accessories to spice up your sport. Look great, feel good, and have WAY more fun! Gloves, leg and arm warmers and much more await your indulgence. Now go have fun!

Treats For Your Feet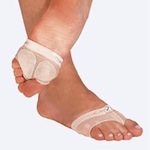 Foot thongs look like little undees for your feet! Aside from the cuteness factor, they're super practical because they provide protection and padding for the balls of your feet.
Available in nude, for those who prefer to be discreet about their foot protection, and a variety of colors and patterns too.
YogaToes help stretch your toes, as well as the muscles and other connective tissues in your hardworking feet.
You won't want to wear them while you dance (WAY too awkward!) but they feel fabulous while relaxing with your feet up after class. And try them in a hot bath for an extra special treat!
---

Lovin' For Your Legs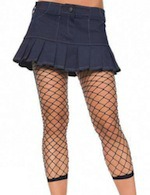 If you're looking to dress up your legs for a competition, fence net leggings are a nice touch that won't endanger your grip during leg holds and hands-free inversions. Because the weave of a fence net style is very wide, and the thread quite small, you can still safely grip the pole with your legs. Look great and have fun dressing up for your next show!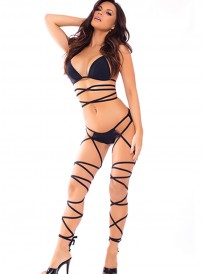 Here's another dressier option for performances or competitions. These leg wraps come with a matching top for a very reasonable price and again, they won't interfere with your grip. You can also wrap them however you like, so you'll be able to make sure you've got bare skin where you need it. One of the coolest pole dancing accessories around!
---

Gloves & Arm Protection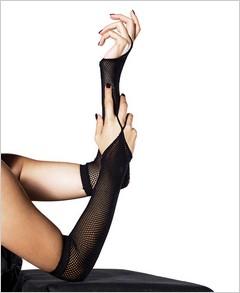 These fishnet arm warmers are a gauntlet style glove that protects your forearms from pole burn while keeping your palm clear to grip the pole. Lightweight and cool, they look great and protect at the same time.
---

Just For Fun

One of our most popular pole dancing accessories, this colorful pole light attaches easily to any brand of dance pole.
The multi-coloured lights can be set to steady on, or you can have them flash to the beat of your music.
Great fun at pole dancing parties or on the last class of a sesssion when everyone gets to perform.
Also popular with at-home pole dancers, for those times when you want a little ambiance!
---

Where would you like to go next?