Pole Dancing Clothes


Home > Pole Dancing Clothes
Your Pole Pal remembers way back in the day when "pole dancing" and "clothes" were rarely seen together in the same sentence.
Fortunately, things have changed a whole lot with the advent of pole dancing for fitness, and now there are so many amazing clothing options from which to choose.

There's no doubt that the right clothing can enhance your pole dance adventure, whether you're in it for the fun, the fitness, or both.
But while there are practical matters to consider (like having the right fitness wear for advanced tricks), there's also the fun factor to think about (do you want to play with costumes and heels?).
And of course if you're searching for a competition outfit, you'll need to take both factors into account.


---
As you start your search for your perfect pole dance clothing, a helpful question you may want to ask yourself is...
"Am I mainly interested in the fitness aspects,
or do I want to explore the sexy side of this sport too?"
While there's no right or wrong answer, how you respond will help guide your decisions if you're shopping for a pole dance outfit.
---
To help you choose from the growing number of options available, Your Pole Pal is creating a special guide just for you!
This page is being updated regularly with new pole fitness wear manufacturers, along with information on the types of clothing they sell, user reviews, and other details to help you make a purchase you'll be happy with.
Your Pole Pal is working extra hard to offer lots of options to meet the needs of pole dancers everywhere, whether you're in it for fitness, fun, or a little of both.
And it's all provided for you free of charge, of course! Please stop by often to check for new clothing from new companies who understand what YOU need when you buy pole dancing clothes.

---
Pole Dancing Clothes For Fitness

Pole Candy

Pole Candy is a relatively new company operating out of the Ukraine. Bright colours, fun styles, and quality fabrics that offer a great fit, are hallmarks of this company.
Currently they offer a range of tops, shorts and accessories. Their super fun leg warmers are very popular...check them out and you'll see why!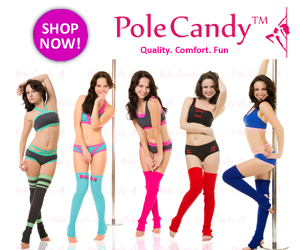 Lil Mynx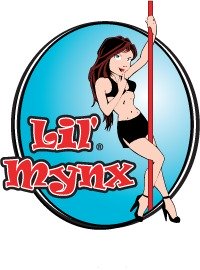 Lil Mynx is one of the best known names in dance poles, but many people don't realize that they also have a basic line of pole clothing.
Logo booty shorts and tank tops will take you through your workout, while a fun "Got Pole?" t-shirt and hat make great conversation clothing for when you're done.

More pole fitness clothing options coming soon!
Sexy Pole Wear

Wicked Temptations

If you're looking for a sexy pole dancing outfit, a theme costume, or just want to have a little fun exploring the sexy side of pole, Wicked Temptations is your one-stop shop.
They have a HUGE selection of lingerie, costumes, club wear and more, so you're sure to find something that appeals, no matter what your taste.
Why not check them out today!?

More Sexy Pole Wear suggestions coming soon!


 Other pages you might enjoy...