Pole Dancing Blog
Want to keep track of new information on this site?
This page contains links to the most recently added or updated pages at Your Pole Pal, so you can easily see what's new.

This page is also where we post important news like time-limited sales on pole dance gear, as well as other tidbits of interest that we think you'll find useful or helpful.
You can even subscribe to be notified of updates via RSS. Just choose an RSS feed (at the bottom left of this page) and you'll always know what we're up to...maybe even before we do!
Here's our latest news...
May 21, 2022
Pole Shoes - Tips & Tricks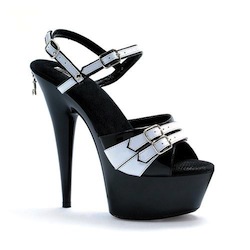 Learn how to choose the best pole shoes, get tips on how to get a good fit, and find out how to stay in control of your new platform shoes.