UK Pole Dancing Directory - England

Home > Worldwide Directory > UK - England
This UK - England Pole dancing directory page is sponsored by: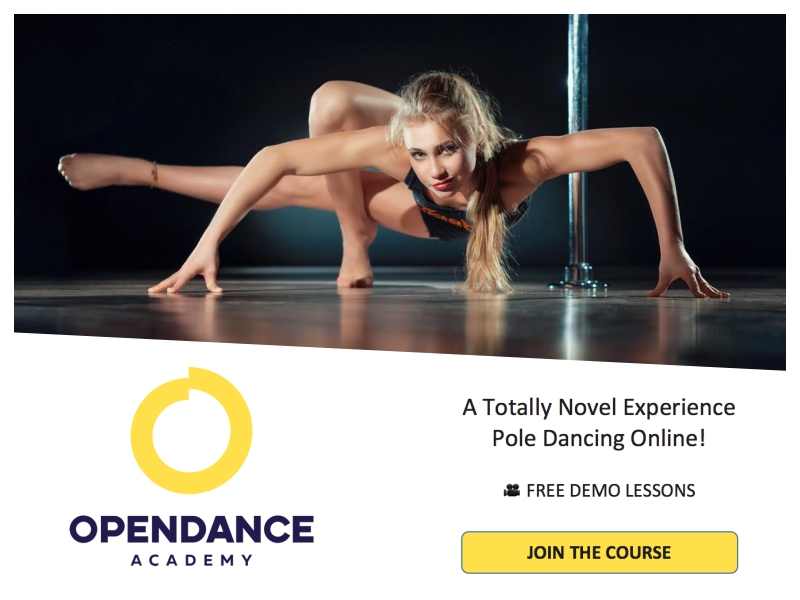 There are currently 125 studios listed in the UK - England section of this directory. Last update: June 28, 2023.

Pole dancing is alive and well in the UK, particularly in England, where people from all walks of life are eagerly embracing the sport as a great way to get fit and have fun.
To help you find a studio or a teacher in your part of England, this directory is organized alphabetically by city or town, then by studio name. Just scan through the list below to find the closest studio to you. Then look for the contact information so you can get in touch directly with the studio to register for classes or ask any questions.
If you own a studio that isn't listed here, or if your listing needs to be updated, please use this simple form to submit the details. Your addition or changes will be made with the next update.
Reminder!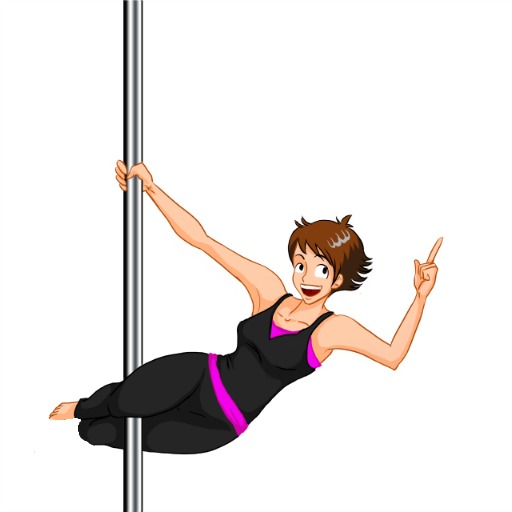 It's a good idea to call ahead if you plan to visit one of these studios. Hours of operation and class schedules have been omitted from the directory purposefully, because these can and do change frequently.
Save yourself a trip and call ahead.

Barnsley

Rainbow Pole & Aerial Fitness Studio
Unit 12A, Maple Industrial Estate, Stock's Ln
http://www.rainbowpolefitness.co.uk/
JUSTDANCE Studios
65 High St, Wombwell
https://www.justdancestudiosltd.com/
07913 310870
Barnstaple

Pole Affinity Aerial Fitness
27 Castle St
7790 575811
https://www.pole-affinity.com/
Premier Pole Fitness
6 Gould Cl
1271 325018
Bath

Soul, Pole and Fitness
12, Brookside House, High St
7553 168209
https://www.soulpoleandfitness.co.uk/
Birkenhead

Feelin' Peachy
10 Carrock Rd, Bromborough
7934 897710
https://www.poledancingclasseswirral.com/
JD Aerial Fitness Academy
3, Peco Building, 100 Bridge St,
7808 854206
https://www.jdaerialfitness.co.uk/
Leviosa Pole Studio
1 Arrowe Park Rd, Upton
7368 808766
https://www.leviosa-polefitness.com/
Pole Fitness at onetwo
47 Hamilton Square
7554 012510
Birmingham
Adage Dance & Fitness Studios
TouchBase Pears, 750 Bristol Rd, Selly Oak
7711 120405
https://adagedancestudios.com/
Body Synergy Pole Dancing
509 Aldridge Rd
7969 261212
https://www.bodysynergy.co.uk/
Club Pole
Unit 7 N Western Rd, Smethwick
7598 957228
https://www.clubpole.co.uk/
FPS Fitness
1018 Yardley Wood Rd, Yardley Wood
7581 323684
https://www.fpsfitness.co.uk/
Studio Stellar
203, The Jubilee Centre, 130 Pershore St
7498 295103
https://www.studiostellar.co.uk/
Bournemouth
Aerial Fitness
Located inside Urban Shanti Studio
Sovereign Centre, 600 Christchurch Rd, Boscombe
7779 336391
https://aerial-fitness-hoop.business.site/
Pole Active
Cowper Rd
7976 380644
https://www.poleactive.co.uk/
Polz Apart Bournemouth
Bournemouth University, Wallisdown
7739 735970
https://www.polzapart.co.uk/
Bradford
In2 Pole and Fitness Studio
5 Factory St
7506 961175
Unique Pole & Aerial Fitness Allerton
The Fitness Suite, Rhodesway Pool, Oaks Lane, Allerton
7581 256402
https://www.uniquepolefitness.co.uk/
Unique Pole & Aerial Fitness Wibsey
F2, Coral Mills, Halifax Rd
7581 256402
https://www.uniquepolefitness.co.uk/
Brighton
Passion4Pole
Hove Business Centre, Unit 9, Top Floor, Hove
7933 460310
https://www.passion4pole.com/
Platinum Pole Parties
2, 9-10 Jew St
7867 725071
https://platinumpoleparties.com/
Pole Passion Brighton
Marina Dance Studio, 11 Mermaid Walk, Marina Village
7921 948606
https://www.polepassion.fitness/
The Pole Lab
Inside Dynamic Yoga
Unit 9, Studio 3, Hove Business Centre, Fonthill Road
7933 460310
https://www.thepolelab.com/
Vixen Pole and Fitness
Open Space Studios, 7, 64 Davigdor Rd, Hove
7758 133650
https://vixenpoleandfitness.co.uk/
Bristol
360 Pole Dancing
BV Studios, Philip St, Bedminster
7928 523824
https://www.360poledancing.com/
Maya Dance and Fitness
Unit 8D, Merton Rd
7445 671798
https://mayadanceandfitness.com/
Patchway Pole
Coniston Community Centre, Patchway
7790 841748
https://www.facebook.com/groups/231798237027011/
Pink Kitten Dance School
The Old Malt House, Unit 1, 4-6 Pennywell Rd
7980 804720
https://www.pinkkittendanceschool.com
Spin City Bristol
Hotwell Heights, 184 Hotwell Rd, Hotwells
7779 773510
https://www.spincitybristol.com/
Studio 11
6a Charlton Rd, Keynsham
7792 278012
https://www.studio11aerialfitness.com/
The Bendy Studio
Unit 1, Durnford St The Old Dairy, Ashton Gate
1179 734906
https://thebendystudio.com/
Chester
Apsara Dance
2 Upper Cambrian Rd
7939 275115
https://www.apsaradancechester.co.uk/
Candy & Chrome Pole Dance & Fitness Studio
The Atrium Penyffordd War Memorial Institute
1244 541221
https://candy-chrome-pole-dance-studio-chester.business.site/
Coleshill
Addictive Fitness
Coleshill Industrial Estate, 53, Station Rd
7803 043933
http://www.addictivefitness.co.uk/
Evesham
L-K Aerial
Badsey Remembrance Hall, HorseBridge Avenue
ww.lkaerial.co.uk
Heckmondwike
SXE Fit
17 Alfred St
1924 609880
https://sxefit.com/sxefit-transformation-timetable/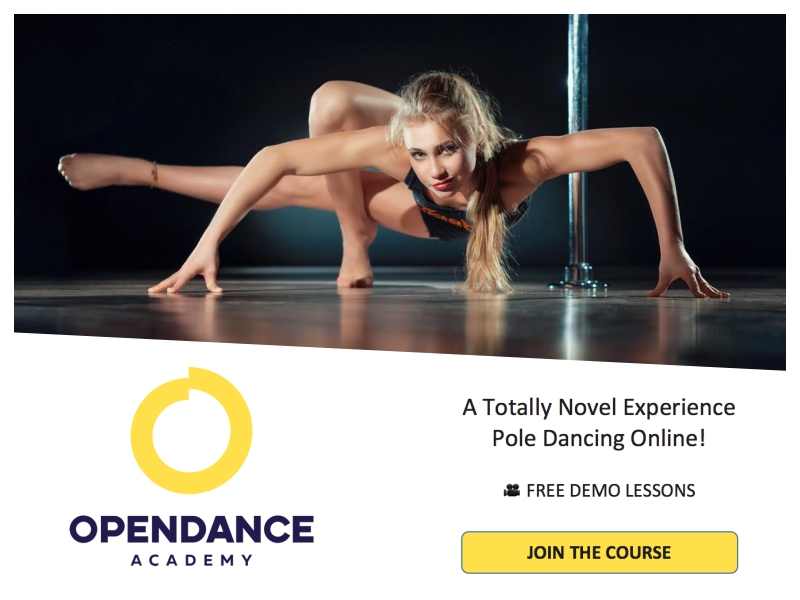 Hertfordshire
AJFITNESS PT Pole & Aerial
Unit 6, Hamilton Business Park, Stirling Way, Borehamwood
https://www.ajfitness.co.uk/
Huddersfield
Pegasus Pole Fitness
19 Chapel Hill
7491 699072
https://www.pegasuspolefitness.co.uk/
PPD Studios
Unit 16, Marsh Mills, Luck Ln, Marsh,
7714 005565
https://www.ppdstudios.co.uk/
Hull
Pole 4 Fitness
955 Spring Bank W
1482 503020
https://pole4fitness.com/
Pole Worx
Unit 23 Gothenburg Way
https://www.poleworx.co.uk/
Studio Boutique
57 Spyvee St
7535 712263
https://studioboutiquehull.co.uk/
Your Temple Fitness and Wellbeing
440 Beverley Rd
7531 851838
https://your-temple.com/
Ipswich
SheSizzles Poledance
Church Meadows, Ashbocking Road, Henley
0759 2320381
https://www.eventbrite.com/e/614126828877
Kent
Aerial Pole Dance Studio
First Floor, Unit 5 Stafford Close, Fairwood Industrial Park, Leacon Rd, Ashford
7912 322905
https://www.arielstudios.co.uk/
Bewitched Fitness
41 High St
7496 211622
https://www.bewitchedpolefitness.co.uk/
Claire's Pole Fitness
Located inside Crayford Weights & Fitness
Unit 3, Tower Park Road, Crayford Retail Park7725 486083
https://www.clairespolefitness.co.uk
Kings Lynn

Pole Perfect Fitness
2 Old Dairy, Austin Fields
1553 277520
www.poleperfectfitness.co.uk 
Leeds
Aerial Empire
Unit 16, Curtis House Business Centre, Berking Ave
7830 631949
https://www.aerialempire.co.uk/
Leeds Pole Dance Studio
St Catherines Business Complex, Broad Ln, Bramley
https://www.leedspoledance.co.uk/
Leicester
Flight Fitness
13FF, Evelyn Dr
7739 119782
http://www.flightfitness.co.uk/
Vertical Fitness Leicester
Unit 12 Storey St
7961 926172
https://vertical-fitness-leicester-ltd.business.site/
Liverpool
AL Pole Fitness
Unit 2, Meat & Fish Market, Prescot Rd, Old Swan
7446 995557
http://www.alpolefitness.com/
Asfit Pole and Aerial
4 Anson St
7710 485981
Brass Monkeys Pole Dancing Studio
7, OPCO Trading Complex, Specklehall Road, Speke
7960 583964
https://www.brassmonkeyspoledancing.com/
JD Aerial Fitness Academy
Unit 2b Brookfield Dr
7808 854206
https://www.jdaerialfitness.co.uk/
Liverpole
Hawthorne Rd
7921 330893
https://www.liverpole.co.uk/
Pandora's Aerial Fitness Studio
City buildings, 21-23 Old Hall St
https://www.pandorasaerialfitness.co.uk/
The Pole Loft
100a South Rd, Waterloo
https://goteamup.com/p/3129546-the-pole-loft/
London
Aerialactive
15 Harwood Rd, Fulham Broadway
7984 341476
https://aerialactive.co.uk/
Akila Pole Studio
49 Effra Rd
7441 396292
https://www.akilapolestudio.com/
AYA Pole Dance & Fitness
The Shoestring Theatre, Oakley Road
https://www.ayapole.co.uk/
BB Studio London
Located in East London Gymnastic Centre, 1 Triumph Rd
https://www.bbstudio.london
Diva Flow Pole Studio
136 Streatham High Rd
https://www.divaflowpole.com/
Exotica Pole Dance Studio
449 Bethnal Green Rd
7383 846883
https://www.exoticapoledanceschool.com/

Floating Fitness
Goldsmiths Students Union, Dixon Road, Lewisham
Goldsmiths, University of London
7949 427595
https://www.floatingfitness.com/
Hemera Pole Dance School
10 Cricklewood Broadway
7801 482145
https://hemerapoledanceschool.co.uk/
Iris Pole Dance Studio
Arch 16 Loveridge Rd
7847 359985
https://www.irispole.co.uk/
London Dance Academy
The Basement, 49-51 Central St
2034 901018
https://londondanceacademy.co.uk/
London School of Pole Dancing
Located at Park View Health Clubs, 262 Green Lanes
https://www.londonschoolofpoledancing.com/
Maya Velvet Pole Studio
566 Cable St
7738 229660
http://www.mayavelvet.co.uk/
Pole Academy LDN
Saint Andrew's Church of England, St Andrew's Church Hall
https://www.poleacademyldn.co.uk/
Polepeople Dance & Fitness
Templeton House, 33-34 Chiswell St
2072 476693
https://polepeople.co.uk/
Pole Precision
48 Frobisher Place
7908 122855
http://www.www.poleprecision.com/
The Ealing Pole Studio
11 Spring Bridge Mews
7944 490854
https://www.theealingpolestudio.com/
Torus Pole Dance
2nd Floor Unit 212, 1 Dye House Ln, Bow
7592 211165
https://app.squarespacescheduling.com/schedule.php?owner=22513289&calendarID=5412912
Ultimate Pole
66 Rochester Pl
2072 678141
https://www.ultimatepole.co.uk/
Loughborough

ProvocaFIT Pole & Dance Studio
81 Nottingham Rd
1509 426226
https://provocafit.co.uk/
Manchester
BeYOUtiful Dance Pole & Aerial Arts Studio
Bolton Old Rd, Atherton
7554 001307
https://www.beyoutifulpole.co.uk/
Bodybarre Studio
2nd Floor, 35-37, Thomas St
7949 266027
https://bodybarre.co.uk/
Cloud Aerial Arts
Unit A, Aldow Enterprise Park, Blackett St
https://cloudaerialarts.co.uk/
GFFdamian Dance Studio
Parkers Hotel, 109-113 Corporation St
1618 321697
https://www.gffdamiandancestudio.com/
Polefire HQ
24 Missouri Ave, Salford
7784 967677
https://polefire.com/
Siren Asylum Gym and Fitness Studio
24 Missouri Ave
7784 967677
https://www.sirenasylum.co.uk/
Wild Workouts
95 Swinton Hall Rd, Swinton
7415 861468
https://www.wildworkouts.co.uk/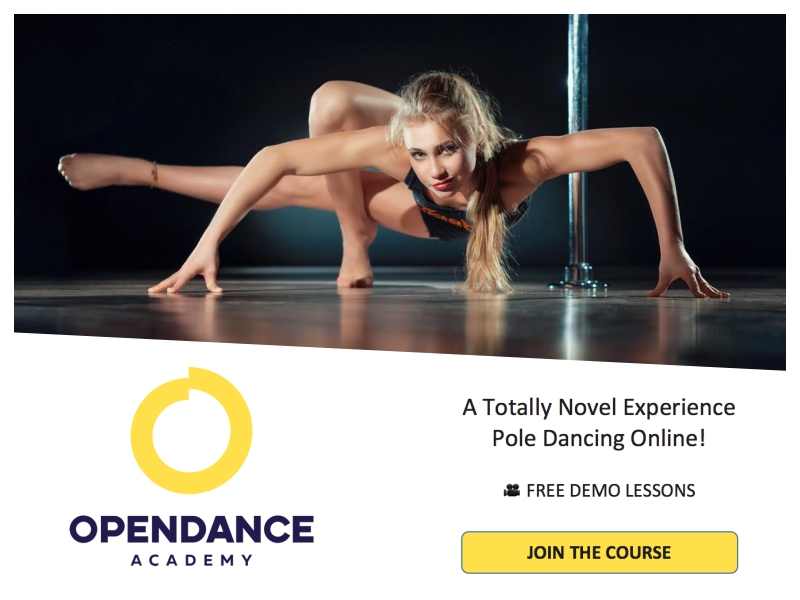 Newcastle upon Tyne

Cherry Dance - Academy of Burlesque and Pole Fitness
1st Floor, Penistone Chambers, 7-9 Bigg Market
7894 884744
https://www.cherrydancefitness.co.uk/
Northern Pole Dance
4th Floor Carliol Studio/Sunco House, Carliol Square
1914 475313
https://www.northernpoledance.co.uk/
Pole Angel
Hawthorn Terrace, Walbottle
7803 302159
https://poleangel.co.uk/
Poleguns Pole And Aerial
Unit 44 Hoults Yard
7977 889901
https://poleguns.com/
Nottingham
AX Pole Studio
Ground Floor, 16 Olga Rd, Carlton
7972 286510
https://www.axpoledancingstudio.co.uk/
Nicola Martin Studios: Ladies Dance and Fitness
91 Humber Rd, Beeston
7896 253818
https://nmsfitness.co.uk/
PoleKat Fitness Aerial Arts Academy
6a, The Old Knows Factory, St. Ann's Hill Road
7843 095068
https://www.polekatfitness.com/
Swingdon School of Pole
Unit 3, The Victoria Works, Ball St
7825 165972
http://www.swingdonpas.com/
Twisted Pole
Unit 8, 35 Warser Gate
7919 037619
http://www.twistedpole.com/
Oldham
Pole & Shape
Located inside Heavenly Bodies Fitness Club
639 Ripponden Rd, Moorside
7738 107731
https://poleandshapeacademy.com/
Poole
Pole Amour
2D Fortescue Rd
7779 336391
Pole Crazy
Unit 1a, Primitive Gym, 262 Ringwood Rd
7595 999268
https://www.polecrazy.com/
Polz Apart Poole
Everyone Active Poole, Kingland Rd
7739 735970
https://www.polzapart.co.uk/
Reading
Reading Pole Arts
Highdown Sport and Leisure Centre Drama Studio
Surley Row, Caversham
7490 655494
https://www.readingpolearts.com/
The Pole Fitness Academy
Nuffield Health Fitness and Wellbeing Gym, 240 S Oak Way
7759 476023
https://www.thepolefitnessacademy.co.uk/
The Pole Studio
Vibez Dance Studios, 81 Crockhamwell Rd, Woodley
https://www.thepolestudio.co.uk/reading.html
Sheffield
Butterfly Fitness Studio
Gordon Works, 49 Valley Rd, Meersbrook
7977 135870
https://www.butterflyfitnessstudio.com/
Fullam Ketch Fitness
461a Manchester Rd, Stocksbridge
7487 450666
https://www.facebook.com/FullamKetchFitness
Gravity Fitness
First Floor Studio, Aven Works, Capel Street
7800 593996
https://www.facebook.com/gravityfitnesssheffield
Lady P - Personal Trainer
Flat 1, 66 Owlerton Grn, Hillsborough
7885 439047
https://ladypfitness.com/
Off The Ground Pole Dance
25 Taplin Rd, Hillsborough
https://offthegroundpoledance.weebly.com/
Sowerby Bridge
WILD Pole Dance
Trading Estate Unit 10 Mearclough Rd 
7544 873841
https://wilddancefitness.uk/

Southampton
Pole Performers Dance School
Studio 74, Basepoint Enterprise Centre, Andersons Rd
7787 168303
https://www.poleperformers.co.uk/
Pole Position Dance and Fitness
104-108 Above Bar St
7980 482334
Solent Fitness & Aerial Arts
1b, Ashley Cres, Sholing
https://www.solentfaa.co.uk/
Urban Aerial Southampton
19, Loveridge Trading Estate, Southbrook Rd
7554 432110
https://www.urbanaerial.co.uk/
Stockport
Blush
Broadstone Mill, Unit UG56, Broadstone Rd, Reddish
7966 794256
http://www.blushdance.com/
Pole Energy
Lavenders Brow
7736 429166
https://www.poleenergy.com/
Tiva Pole Studios
2, Vernon Mill, Mersey St
1614 801800
http://www.tivapole.co.uk/
Zero Gravity Pole Studio
Unit C2 Pear Mill, Bredbury
7860 527911
https://www.zerogravitypoleuk.com/
Stoke-on-Trent

Pole Fit
Unit 8, Aynsley Mill, Sutherland Rd, Longton
7966 022540
http://www.pole-fit.co.uk/

Trowbridge
SASS Circus Space Trowbridge
6a St George's Works, Silver Street
7861 421388
http://www.sasscircus.co.uk/
SNT Pole Fitness
Marsh Farm, Marsh Rd, Hilperton Marsh, Hilperton
7894 045560
Wiltshire
Pole-Da-Cise Pole Dance Fitness Wiltshire
Units S4, Avonside Enterprise Park, New Broughton Road, Melksham
7722 603115
Pole-Da-Cise Pole Dance Fitness Westbury
93 Station Rd, Westbury
7722 603115
Soul, Pole & Fitness
Ivy Road Industrial Estate, Unit K&I, Ivy Rd, Chippenham
7553 168209
https://www.soulpoleandfitness.co.uk/
Worcester
Aerial Inspirations
11b Shrub Hill Industrial Estate Shrub Hill Rd, Shrub Hill Industrial Estate
https://www.imogengunter.com/
Pole Angels
66 Ombersley Rd
7803 700559
http://www.poleangels.co.uk/
Pole Effect Studio
4 Britannia Rd
7899 921618
https://www.poleeffect.co.uk/
York
Pole Position Fitness
York Eco Business Centre, 13-14 Amy Johnson Way
7903 090535
https://www.polepositionfitness.co.uk/
No studios near you?
If you don't see a studio listed in your part of England yet, please use the search feature just below to search across the entire internet.

It's easy to use: just type in the words "pole dancing" (without the quotes) and the name of your city or town, then click on the search button. This will search across the internet to bring back a list of UK pole dancing studios that may not be listed in our directory yet.

Still having trouble finding a studio nearby?
Why not visit this page for ideas on other ways you can learn. You can find out about online tutelage, check out the most popular DVDs, and browse some great pole dancing books and manuals.

Finally, you may want to have a browse around at Amazon to see what goodies you can find to help you in your quest to learn pole dancing. Here are a few ideas to get you started, but you can also tap or click on that big GO button to see full search results for books, DVDs, grip aids, clothing, accessories and much more. Have fun!
Best wishes for fabulous fun as you embark on your adventure to learn this exciting form of fitness!

You can help keep the directory current

If your studio isn't listed here, or if you see something that needs updating, please let Your Pole Pal know. Just fill out this quick form so your changes or additions can be made at the next update.

More fun pages you might like...
Pole Reviews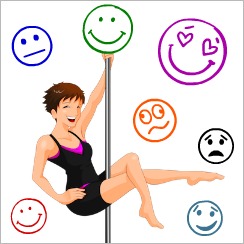 If you're doing dance pole research, don't miss these in-depth reviews. Making the right choice just got easier!
Sexy Pole Shoes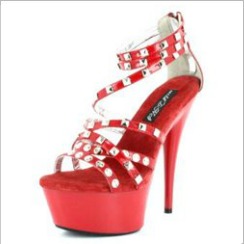 If you're into the sexy side of pole dancing, you can check out fashion trends for your feet with these pole dance shoes.
Pole Party Info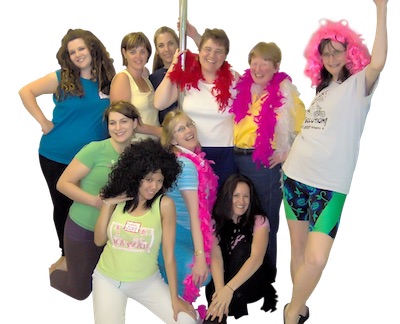 Want to pole party? Find out what's involved, where to find an instructor and how to prepare. Plus get lots of great ideas for party themes.