Pole Dance DVDs

Home > Learn To Pole Dance > DVDs
For many people, a good pole dance DVD or two is a great way to learn, either as a primary method or in addition to group or private classes.
In fact, Your Pole Pal highly recommends using DVDs at home in addition to taking classes (assuming you also have a dance pole at home, of course!)
Why? Because it's a great way to supplement your once a week in-class experience so you don't forget what you're learning.
Top Recommendations
Here are a few of the most highly rated pole dancing DVDs available today. They feature champion performers and expert teachers, and come recommended not only by Your Pole Pal, but by students and learn-at-home enthusiasts everywhere.

Felix Cane - Pole Mastery Series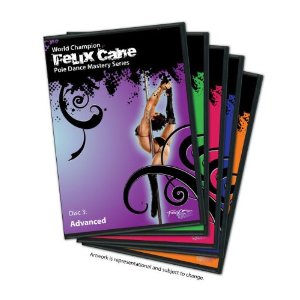 Felix Cane is a multi-time winner of the World Pole Dance Championship, and her Art of Pole DVD series is hugely popular with students of the sport. You can read the many positive reviews this set has received on the DVD reviews page. Or, go to Amazon.com right now to find the very best price.

Jamilla Deville - Art of Pole


Another world champion and in-demand performer and instructor, Jamilla's instructional DVD set has been enthusiastically received by the pole community. There are lots of positive reviews of this set as well, and it's also available on Amazon.

The Pole Fitness Series

And of course Your Pole Pal would be remiss if she didn't mention her own set of Pole Dance Fitness DVDs. While not intended to teach specific moves, these 3 DVDs are intended to help improve your overall pole fitness.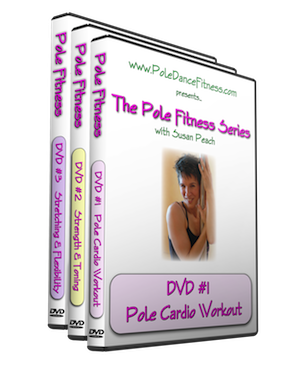 With a separate focus on cardio, strength, and flexibility, each DVD targets one aspect of conditioning that you'll need as you work towards your pole dancing goals.
And you can get them now for $10 off the set!
Remember, if you want to progress with your pole dancing, you'll need to work out more than once a week. That's why having a couple of DVDs at home can really help your progress.
DVDs are also a great motivator, and a way to get in some extra workouts. After all, it's always easier to practice along with a teacher in the room, even if she's only on your TV or computer screen.
Read Pole Dance DVD Reviews
To learn more about specific DVDs, be sure to check out these DVD reviews written by people who own and use them. They'll help you select one that's right for you!
More benefits of learning from DVDs

A pole dance DVD is an affordable choice. At $15-$35 per DVD, you get a lot of bang for your buck. Most instructional DVDs will demonstrate 12-20 moves for about the same price as one hour of group classes.
Convenience. If you work crazy shifts, have small children, or have a lot of commitments that make it hard for you to attend a 6 or 8 week session of classes at the same time every week, using DVDs allows you to work pole dancing into your busy life when you have the time.
Unlimited practice and review time. With group or private classes, the clock is always ticking. You have only so much time to learn and practice. With a pole dance DVD you are free to return to those parts you need to review over and over again.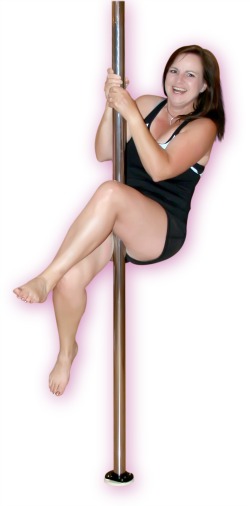 To be fair, not everyone enjoys learning from DVDs.
The main disadvantage of course, is that in order to practice effectively, you will need your own dance pole for dancing at home.
Good quality equipment isn't cheap, so many people prefer to take a class or two first to be sure they really enjoy the sport.
Once you know you want to continue learning, investing in your own equipment and some DVDs is a great way to learn more, faster.
Keep in mind that you'll need enough space to install and safely use your pole at home.
But if you've decided you really enjoy this form of fitness, there's nothing like a dance pole smack in the middle of your living room to give you the motivation to work out every day!
Want to know why Lil Mynx poles are my favorite?
(hint: top quality, excellent value, and outstanding customer service!)

Click to learn more about Lil Mynx dance poles

Here are some other pages you may enjoy...
Dance Pole Reviews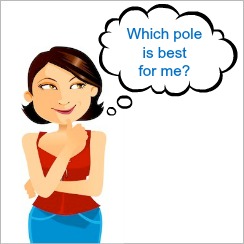 Looking to buy a pole, but not sure which one is right for you? These detailed reviews can help you decide.
Books & Manuals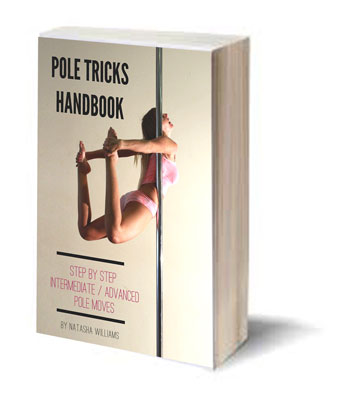 These pole dance training books and manuals are good learning aids, and they're affordable too. Expand your home study library today!
Crash Pads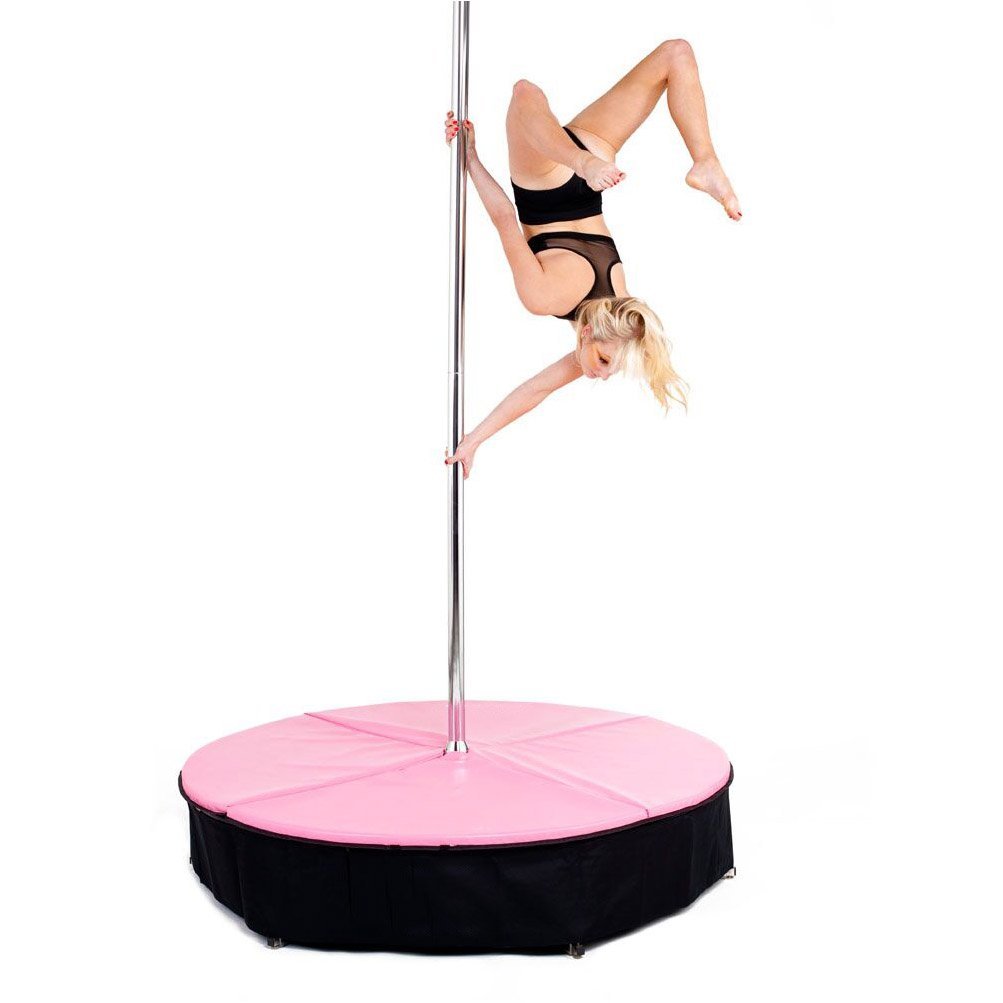 Better safe than sorry! Learn more about the importance of pole safety, and how a crash mat can help protect you from injuries.