Alabama Pole Dancing Directory

Home > Studio Directory > Alabama Pole Dancing Studios
This free directory page generously sponsored by:

There are currently 8 listings for pole studios in Alabama. Last update: April 24, 2023

Welcome to the Alabama pole dance studio directory. Here you'll find listings of studios and instructors in an easy-to-find format. Just scan the alphabetical city listings, and below each one you'll see a list of studios, also listed alphabetically.

If your studio isn't listed, you can add it easily using the Add or Change a Studio form here. Use the same form if you need to update or change your listing.

Thank you for your help in keeping the directory current. This makes it easier for students to find YOU!


Reminder!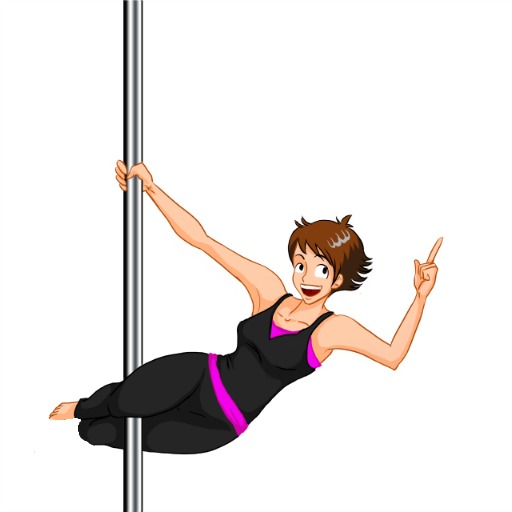 It's a good idea to call ahead if you plan to visit one of these studios. Hours of operation and class schedules have been omitted from the directory purposefully, because these can and do change frequently.
Save yourself a trip and call ahead.

Birmingham
Pink Poles Studio
5359 1st Ave N
470-232-8174
https://pinkpolesstudios.com/
PYT Studio
1148 11th Ave S
205-444-0066
https://www.pytstudio.com

Studio Steel
2130 Highland Avenue South
205-913-8232
http://studiosteelbham.com/
Daphne
Gemini Studioz
8720 Rand Ave.
251-301-6743
https://geministudioz.com/

Dothan
Moxie Crew Dance Fitness Studio
1558 Suite 1 Montgomery Hwy
https://www.moxiekrew.com/
Huntsville
HypnotQ Island
2033 Stanford Dr.
256-626-6926
https://www.facebook.com/Anaerialexperience/
Mobile
Gemini Studioz
3351 Moffett Rd.
251-301-6743
https://geministudioz.com/
Studio She
1850 Airport Blvd.E
251-471-9600
https://www.studiosheis.com/

Montgomery
Her Moves Dance Studio
5510 Wares Ferry Rd Suite R
334-272-5444
https://www.hermoves.net

Nothing in Your Area?

If there are not yet any studios listed in your part of Alabama, you can try using the special search feature just below. Just type in the words "pole dancing" (without the quotes) and the city or area you want, then click the search button.

Google's search engine will scour the internet and bring back any results that match your search query. This can be helpful in cases where a particular studio isn't yet listed in this directory.

Still Having Trouble?
You may want to check out this resource page that has information on lots of different ways to learn. Aside from studio based classes, there are plenty of learn-at-home methods. One of them may be right for you!

Or, check out the links below to find out more about learning at home with DVDs, books, or online lessons.

If you can't find classes anywhere in Alabama that works for you, rest assured that plenty of people use these alternative methods with great success!

Pole DVDs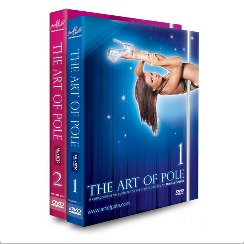 There are some awesome pole dancing DVDs available, by some equally awesome teachers and performers. Which one will you choose?
Online Learning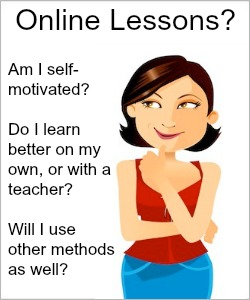 Are online pole dance classes right for you? Check out different programs, including costs, features and more.
Books & Manuals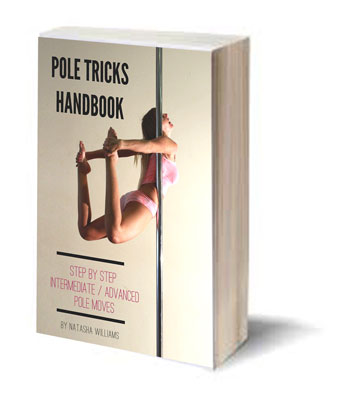 These pole dance training books and manuals are good learning aids, and they're affordable too. Expand your home study library today!

You can help keep the directory current

If your studio isn't listed here, or if you see something that needs updating, please let Your Pole Pal know. Just fill out this quick form so your changes or additions can be made at the next update.

More To See...
Plus Size Pole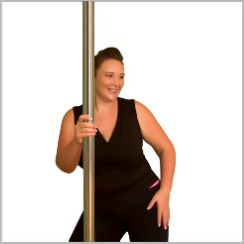 Are you a plus size pole dancer looking for support, tips, resources, or inspirational role models? Here's a section just for you!
Teach Pole Dance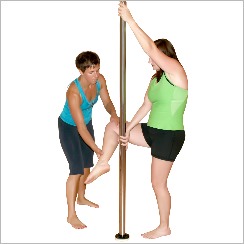 Have you ever wondered what it takes to be a successful pole dance instructor? There's no time like the present to find out!
Pole Reviews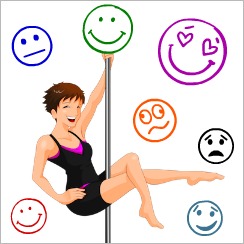 If you're doing dance pole research, don't miss these in-depth reviews. Making the right choice just got easier!