Online Pole Dancing Lessons

Home > Learn to Pole Dance > Online Pole Dancing Lessons

If you're wondering if online pole lessons might be for you, Your Pole Pal is here to help! Let's figure out if online learning is a good option for you, get up to speed on what's available, and decide which is the best option for YOU.
OR

Click here to jump down to Your Pole Pal's top picks for online pole dancing


Three Great Reasons To Take
Online Pole Dancing Lessons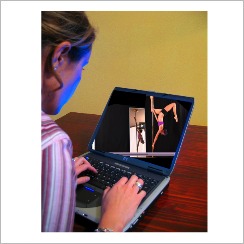 Learn at home with online pole dancing lessons
Excellent Value - Much less expensive than group classes or private lessons
Convenience - Watch and learn when it's convenient for you; perfect if you're super shy, or if there's no studio close by
Review as Needed - Forget a move? Need a reminder? No problem! Watch as many times as you like during your subscription period
Of course you may have other reasons besides these for wanting to learn online, but these are the ones that pole students most often mention.
But are there downsides to taking online pole dance classes? Sure.
If you're not really comfortable trying new things without someone there in person to guide you and provide encouragement and reassurance, you may be better off with group or private lessons. And if you're not the self-motivated type, you may find it all too easy to skip your lessons, whereas if you're paying at a studio you may be more likely to go to class even if you're feeling tired or grumpy.
So before you decide whether or not online pole dancing lessons are going to work for you, it's a good idea to consider not only the benefits (flexibility, cost savings, etc) but also the potential pitfalls (no accountability, no immediate feedback from an instructor, etc.)
Of course, only YOU can decide for sure if online learning is likely to work for you, since you're the one who knows you best.
So why not set aside 5 minutes to think through the pros and cons before you decide for sure?
That way you can be relatively certain that this is a good investment, and you're much less likely to regret making a purchase later.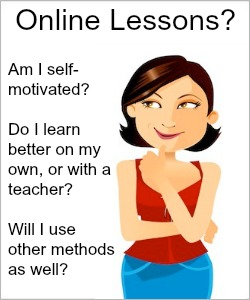 Are online lessons right for you?

Yes! Online Pole Dancing Lessons Are For Me!

Great! But first let's get one thing straight: Your Pole Pal is NOT referring to YouTube videos.
These videos are great fun to watch of course, very entertaining (how did she DO that?!), and quite inspiring.
Just keep in mind that these clips rarely provide any detailed instruction. That's why, for the beginner in particular, Your Pole Pal suggests you view most YouTube pole videos as entertainment and inspiration only.
Trying to learn from a demo video, especially if it involves advanced moves and you're a rank beginner, is only asking for injury! Remember - safety is sexy!

OK, now that we have that out of the way, here are 3 online pole dancing programs that Your Pole Pal recommends.  Each one has its pros and cons, so I suggest you take the time to learn what's You can read more about any of them by clicking on the links below. But if a particular program sounds like just what you need, you'll also find links to go directly to the site where you can buy it immediately.
Ready? Here we go!


Your Pole Pal's Top Picks For Online Lessons

Pole and Aerial's Pole Dance Training Videos

If learning from some of the best pole dancers in the world appeals to you, but you don't even want to think about how much that would cost, think again! Pole and Aerial offers over 800 online video lessons from top names in the industry, and the pricing is unbelievable.

Want to learn from the likes of Jenyne Butterfly and Felix Cane?
How about a full year's access to the entire library of online pole dancing lessons, accessible from your desktop, laptop or mobile device...
...for less than a dollar a day?

If this sounds too good to be true, do yourself a favour and check out these seriously good online pole dancing lessons today.
---

Amber Starr's Home Pole Dancing Course

Amber Starr is a master instructor and professional dancer who now offers a home pole dancing course that you can access online. It includes over a hundred video lessons plus some really juicy bonuses, including one on one coaching for a limited number of students.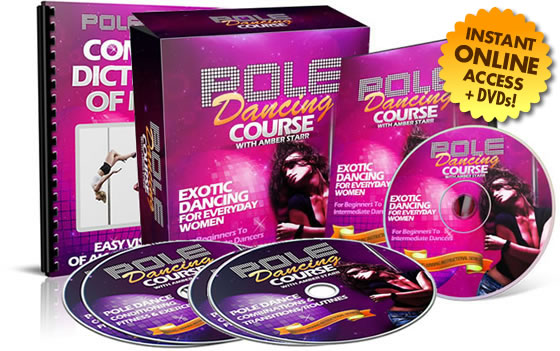 Amber Starr's complete online pole dancing course
At just $47 (for a limited time only) you can own this course outright, plus get free upgrades for life. You can stream or download the videos, or if you want all the material on DVD you can order a hard copy separately.
Like all good online purchases, Amber's course comes with a full money back guarantee, so you have nothing to lose by trying it out.
---

Studio Veena


StudioVeena.com has been offering online lessons for a number of years now. Veena has a HUGE library of high quality instructional videos and supplemental material. What's unique about Veena's online pole dancing program is that she gives everyone a 3 day FREE TRIAL so you can see everything that your membership includes. This allows you to make a truly informed decision about this program before you commit.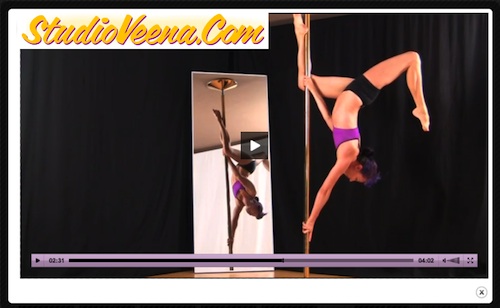 Screen shot from one of Veena's lessons
After your free trial, you can purchase one month at a time for $20/month (way cheaper than studio classes!), or get access to all the lessons for just $99 per year. Yes, it's more expensive that Amber's course, but when you consider all the extra goodies you get, it's actually a great deal!
Veena is always adding new material, and she includes new moves, exercises and choreography as well as short supplementary videos that address common problems, or that give pointers and tips to help you improve faster.
She also offers a free membership in her vibrant and super supportive online pole dancing community. Veena herself pops in regularly to comment, answer questions, and to help and encourage all members.


---

Dana's Home Pole Dancing Lessons

If you're especially interested in the fitness aspects of pole dancing, Dana's home pole dancing course may be right for you.
Don't get me wrong, Dana covers plenty of pole moves and tricks too, from ultra-basic through to advanced, but she does it with attention to correct technique and form, to help you develop the long, lean lines of a true dancer.

Dana's Home Pole Dancing Course
Over 130 videos are included in this package, which you can access online anytime and watch as many times as you like. Dana covers everything from warm ups and stretches to pole moves and conditioning exercises. Plus you'll get access to Dana's private email address so you can ask her questions and get help anytime you need it.
At just $47 for unlimited access, these online pole dancing lessons are well-priced and will get you off to a solid start and help you advance your pole dancing or pole fitness program.


More About Online Lessons...

Although the above courses are my current top picks, there are a few other online pole dancing schools starting to pop up as this sport continues to grow in popularity.
Until I get around to testing and reviewing the newcomers for you, here are some ways you can evaluate any new online lesson package to make sure it offers the high quality learning experience you deserve!


---

Are you wondering if you need a pole in order to take online classes? Jenny was, and I answered her question here.

Do you have a question about taking pole dancing lessons online? Or about any aspect of pole dancing for fitness? Check out these FAQs for answers. If you don't see the information you need just ask, and Your Pole Pal or one of her helpers will answer it personally!


Other pages you may like to see...