Got Slip?
Get Pole Dancing Grip!

Home > Safety Gear > Pole Dancing Grip

If you have trouble with your pole dancing grip, you're not alone! Many pole people have problems with their hands slipping during spins and tricks.
Luckily, there are now several excellent products on the market that can help improve your grip.
A strong hold increases control and reduces fatigue and slips, making your pole dancing experience safer and more fun.
Products that improve your grip can also help you feel more confident with advanced moves like inversions.
That's because in addition to putting these products on your hands, they can also be used on your legs and other parts of your body to help improve traction and reduce slipping.
Professional pole dancers, teachers and performers have used grip aids for years, and this is one of the most useful secrets Your Pole Pal knows of for our sport.
There are many different brands now available, and each product tends to be better for specific applications, or addresses specific problems such as extra-sweaty palms. Have a look at the different products below and you're sure to find one that's right for you!

Mighty Grip Pole Dancing Grip

Mighty Grip is a light powder that is activated by the heat of the body to produce a non-slip effect. The thermoplastic material bonds to your hands, fingers, or other parts of your body that will be touching the pole, providing tack and reducing the risk of slips.
Mighty Grip powder will not transfer to your clothing, equipment, or other surfaces, and is water and sweat resistant. When finished with your workout or performance, it is easily removed with soap and warm water.

iTac2 Pole Dance Grip

iTAC2 Pole Dance Grip is available in both regular and extra strength. This product works like an invisible glove, turning your hands, thighs or any other part of your body into a sure-grip surface.
iTac2 is water repellent, long lasting, and easy to apply.
Instead of expending energy trying to grip the pole with muscle strength alone, iTac2 changes the surface tension between your hands and your pole, allowing you to apply less force to achieve better contact and a firmer grip.

Firm Grip Powder

Firm Grip is an anti-slip wood rosin. The non-sticky formula helps specifically with sweaty hands.
Very good value for the money, Firm Grip is packaged in an easy to use and dispense shaker bottle. Generous size with 4 ounces of product!



Who is pole dancing grip for?
Dancers who have problems with excessive sweating, to help prevent slipping during spins


Students who are learning new tricks and want the extra confidence these products can provide during the learning process


Performers who want to be sure of a strong hold during their shows, to help avoid slips, falls and other accidents

Benefits:
Inexpensive & easy to use


Available worldwide


Improves safety by reducing the chance of slips and falls


Increases confidence when learning new moves or performing advanced tricks

Cautions for use:
These powders and creams do not guarantee that you will not slip or fall! You must still ensure you have adequate muscle control and strength for the spin or trick you wish to perform


Not generally recommended to improve your grip for spinning, unless you suffer from very sweaty palms - better for climbs, holds and poses


If you have sensitive skin, you may wish to apply a small amount to the inside of your wrist first and wait 24 hours to ensure you don't suffer an adverse reaction
Here are some other pages you may enjoy...

Plus Size Pole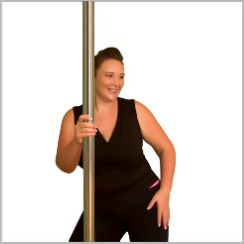 Are you a plus size pole dancer looking for support, tips, resources, or inspirational role models? Here's a section just for you!
Crash Pads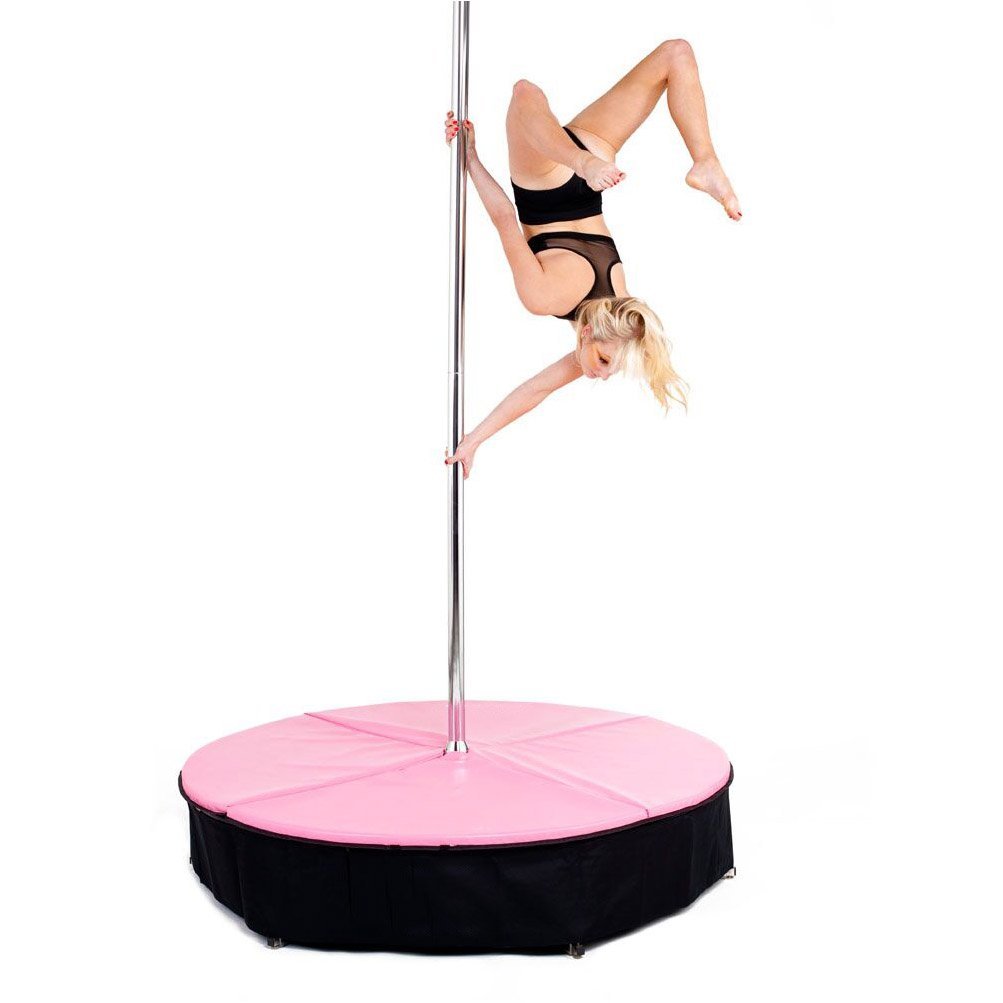 Better safe than sorry! Learn more about the importance of pole safety, and how a crash mat can help protect you from injuries.
Get Flexible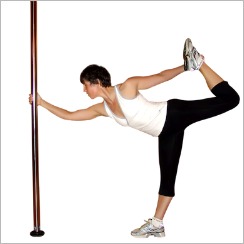 Flexibility for pole dancing is so important, both to get in and out of those crazy moves, and to avoid injury. Get help and get stretchy!