Pole Dancing Directory
Home > Studio Directory
The worldwide pole dancing directory lists hundreds of studios, independent instructors and pole party companies from all around the globe.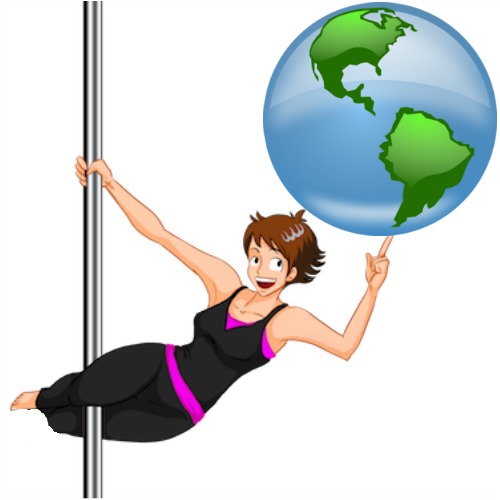 The directory is updated regularly. It's totally free to list and use, and always will be.
Add, Remove or Change a Listing Here

If you are a studio owner, an independent instructor, or a pole party business owner, you can use the form below to add your business to the directory.
If you need to delete your listing, or you spot an error, you can submit a remove or change request using the same form.

It doesn't matter where on earth your studio is located. Potential pole dance students come from all over the world every month, looking for a studio near them. Submit a free listing today to help them find you!

Two Easy Ways To Use The Directory...

1. The Quick Search Method:
Just enter your city, state, province or country, OR the name of the studio you're looking for, in the search box below. Listings from the on-site pole dancing directory will be displayed in an overlay. To search again, just close the overlay and type another search term.

2. The Geographical Search Method:
This method is handy if you want to know how many studios are in a particular country, state, or city, or if you just prefer looking at a list version of the directory.
Listings for the United States, Canada, UK, and over 20 other countries appear just below, so you can easily browse the lists if you prefer.

Find A Pole Dancing Studio

Canada
United Kingdom

United States
Studios Around The World
---
No listings for your area? You may have a studio nearby that just hasn't submitted their info to this pole dancing directory yet. In that case, a general Google search should turn up something for you. You'll have the best luck if you search using the name of your city or town and "pole dancing" like this: Smallville Pole Dancing. Good luck!


Your Pole Pal loves to have fun, but she also has to earn a living, right? That's why you'll see ads on this site. She may also earn commissions on some of the products you'll see here, but there's never any cost to you since the advertisers pay for these.

The income generated through these means helps ensure Your Pole Pal can devote the time to providing you with all the free and fabulous information & resources you'll find on this website.
Want to learn more? Your Pole Pal invites to you read her full advertising disclosure. You know...in case you haven't read enough legalese lately.