Louisiana Pole Dancing Directory

Home > Studio Directory > Louisiana
This listing of Louisiana pole dancing studios is sponsored by:


There are currently 15 studios to choose from in the Louisiana pole dancing directory. Last update: May 21, 2023.

Welcome to the directory page for the state of Louisiana, where you'll find a list of classes, studios, and instructors in an easy-to-find format. All the studios are grouped below in alphabetical order by city, then by business name.
If your studio isn't listed, you can add it easily using the Add or Change a Studio form here. You can use the same form if you need to update or change an existing listing.
Reminder!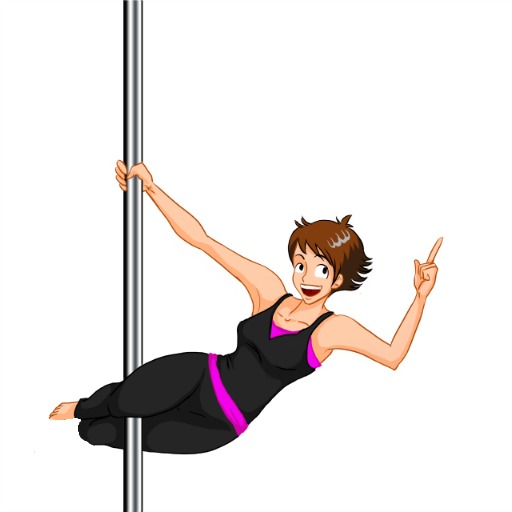 It's a good idea to call ahead if you plan to visit one of these studios. Hours of operation and class schedules have been omitted from the directory purposefully, because these can and do change frequently.
Save yourself a trip and call ahead.

Baton Rouge

Indulge Fitness
1543 Delplaza dr. Suite 3
225-421-6244
https://www.indulgefitness.net
TWRL Pole Fitness
3185 Balis Dr APT 109
https://www.twrlbr.com/
Elmwood

Enchantress Dance and Fitness
1521 Kuebel St # C
504-491-1805
http://www.enchantressnola.com/
Lake Charles

Flawless Pole Fitness
2122 Hodges St Suite 3
337-688-6600
http://www.flawlesspolefitness.com/
Layfayette
Magnolia's Playground Yoga & Pole Fitness
403 Fenetre Road
337-852-3754
https://www.facebook.com/magnoliasplayground
Marrero
Storm's Pole World
5210 Lapalco Blvd STE D
561-267-9404
https://storms-pole-world.business.site
Metairie
Body In Motion (B.I.M) Fitness & Dance Studio
3924 Barron St.
504-889-8344
http://www.bimfitness.com/
New Orleans
Awakenings Pole and Aerial Fitness (2 locations)
1405 Canal Street
504-507-0474
https://www.nolapole.com
OR
904 Poland Avenue
504-507-0474
https://www.nolapole.com
Crescent Lotus Dance Studio
3143 Calhoun St
504-382-5199
http://www.crescentlotus.com/

Pole Perfect Fitness
333 Canal St. – 3rd floor
504-322-3878
https://www.poleperfectfitness.com/
Shreveport

Creative Expressions Fitness Studio
3100 Knight St #1
318-210-2013
http://www.creativeexpressionsfitness.com
Slidell

Beautifull Twirling
1501 Gause Blvd Ste 9
866-289-4754
http://www.beautifulltwirling.com/
Welsh

No Supervision Dance Studio
103 S Elm St
337-368-8088
https://www.nosupervisiondance.com/
West Monroe

Steffany's Sweat-'N'-Stilettos
4624 Cypress St Suite 5
318-237-8480
http://www.steffanys.com/
Nothing in your area?
If you don't see any Louisiana pole dancing studios listed for your city, you can try out the handy search tool below. New studios are always opening, and there may be some that haven't submitted a listing yet. Who knows? You might just luck out!
To begin your search, all you need to do is type "pole dancing" (without the quotes) into the box below, along with the city or area of Louisiana that you want to search. Then click on the search button to get your results. They'll be displayed right here on this page for you.
How did you make out?

Maybe not so good, since you're still here instead of at a pole dancing class. Sorry you didn't have better luck finding a studio near you, but here are a few other ideas that you might find helpful. If you can't find a pole dance studio in your part of Louisiana, you could try one of these learn-at-home methods..

Books & Manuals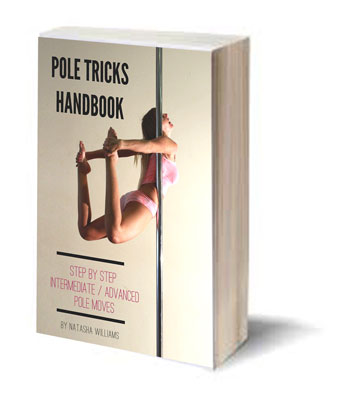 These pole dance training books and manuals are good learning aids, and they're affordable too. Expand your home study library today!
Online Learning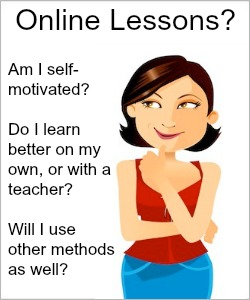 Are online pole dance classes right for you? Check out different programs, including costs, features and more.
Pole DVDs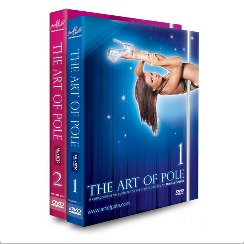 There are some awesome pole dancing DVDs available, by some equally awesome teachers and performers. Which one will you choose?
Of course, you'll need your own dance pole if you're thinking of learning at home. Check out these reviews to learn more about your options.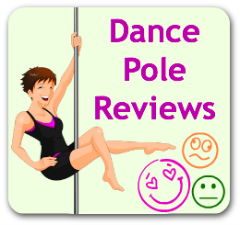 You can help keep the directory current

If your studio isn't listed here, or if you see something that needs updating, please let Your Pole Pal know. Just fill out this quick form so your changes or additions can be made at the next update.

Where To Next?

Plus Size Pole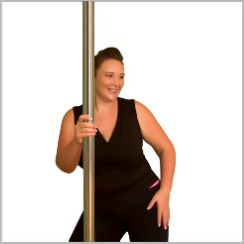 Are you a plus size pole dancer looking for support, tips, resources, or inspirational role models? Here's a section just for you!
Pole FAQ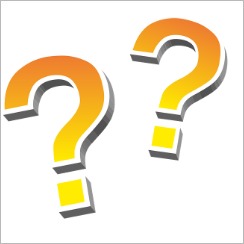 Got a question? Check out these FAQs. You can even ask your own. No matter your question, Your Pole Pal is here to help.
Build Strength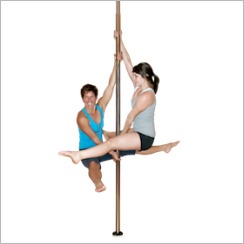 If you need to work on your pole strength, or if you just want to get a head start before your pole arrives, you'll find help here.