New Jersey Pole Dancing Directory

Home > Studio Directory > New Jersey Pole Dancing Directory
Thanks to X-Pole for sponsoring this directory page:

There are currently 20 studios listed in this section of the directory. Last update: June 2, 2023.

Welcome to the New Jersey pole dancing directory. Below you'll find studios and instructors in the state of NJ, listed alphabetically by city or town, and then by studio name.
If you own a studio that isn't listed here, you can add it easily using the Add or Change a Studio form. And if you need to update or change an existing listing, you can use the same form.
Reminder!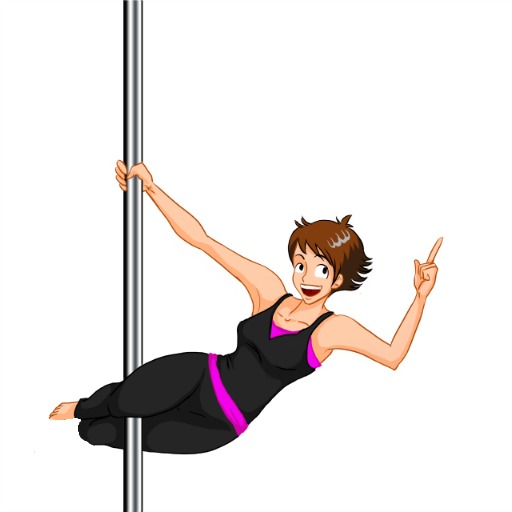 It's a good idea to call ahead if you plan to visit one of these studios. Hours of operation and class schedules have been omitted from the directory purposefully, because these can and do change frequently.
Save yourself a trip and call ahead.

Atlantic City

Lovely Lioness Pole Dance & Aerial Fitness
2830 Atlantic Ave
800-336-1928
http://www.lovelylionesspoledance.com/
Bellmawr

Vertical Fitness NJ
156 W Browning Rd
609-405-5656
https://www.verticalfitnessnj.com/
Bloomfield
Vertical Venus Pole Fitness
330 Glenwood Avenue, Suite 206
931-368-8731
https://vertical-venus-pole-fitness.ueniweb.com
Edgewater

Lana Dancer
986 River Rd STE 2
551-275-4001
http://lanadancer.com/
Glen Ridge

Pole Perfekt
356 Maolis Ave
201-822-1855
https://poleperfekt.com/
Jersey City

Alter Ego Pole Fitness
124 Baldwin Ave.
646-729-6904
https://www.alteregopolefitness.com/
Montclair

Studio Air
180 Bloomfield Avenue, Suite 3A
973-905-4888
https://www.studioair.rocks/
Neptune City

Lovely Lioness Pole Dance & Aerial Fitness
86 Morris Ave, #6
732-807-5773
https://lovelylionesspoledance.com/
Newtown

Thrive Embodied Arts
180 Spring St
973-933-6311
http://thriveembodiedarts.com/
Passaic

Transformation Body Boot Camp
205 Chestnut St 2nd Floor Suite 204
973-435-6777
http://www.transformationbodybootcamp.com/
Princeton

Dakini Movement
4437 NJ-27
732-667-7746
https://www.idakini.com/
Randolph
Flight Risk Aerials
961 NJ-10, Randolph Business Campus, Bldg 1
862-823-2778
http://www.flightriskaerials.com/
Red Bank

Shore Pole Fitness
4a West Front St.
732-962-8582
http://shorepole.com/
Union City

Femme Body Fitness
509 32nd Street, 2nd Floor
201-748-9021
https://www.femme-body.com/
Lovely Lioness Pole Dance & Aerial Fitness
600 Palisade Ave, Suite 426
732-807-5773
https://lovelylionesspoledance.com/
Purple Kisses Pole Fitness
1025C Stuyvesant Avenue
908-280-4994
https://www.purplekissespolefitness.com
Voorhees Township

Elevate You Fitness
203 South Burnt Mill Road
609-254-2339
https://www.idakini.com/
Warren

Dakini Movement
51 Mount Bethel Rd.
732-667-7746
https://www.idakini.com/
West New York

Foxy Fitness and Pole
591 60th Street
646-683-0205
https://www.foxyfitnessandpole.com/
Woodbridge
Pole To Pole Fitness
80 Main Street
844-972-7653
https://p2polefitness.com
No studio near you?
If you don't see any studios listed near you, you can always give the search feature below a try. This will allow you to look for a studio that might not be listed in our directory yet.
Just enter "pole dancing" (without the quotes) and your city or area, in the box below. Then click on the search button to get results from across the internet. If there's a studio out there, it should turn up here!
Still nothing?
In that case, have you thought about getting your own removable dance pole and learning at home on your own? Many people do just this, with great success!
Here are some learn at home methods that you might want to consider...

Pole DVDs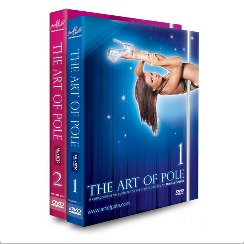 There are some awesome pole dancing DVDs available, by some equally awesome teachers and performers. Which one will you choose?
Online Learning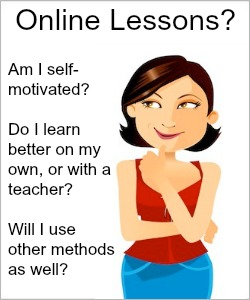 Are online pole dance classes right for you? Check out different programs, including costs, features and more.
Books & Manuals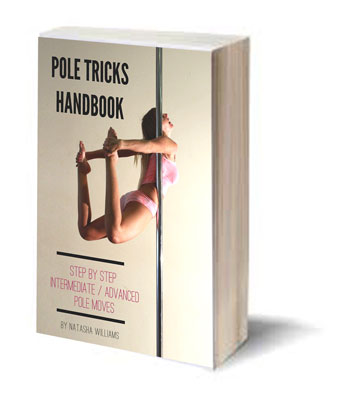 These pole dance training books and manuals are good learning aids, and they're affordable too. Expand your home study library today!

You can help keep the directory current

If your studio isn't listed here, or if you see something that needs updating, please let Your Pole Pal know. Just fill out this quick form so your changes or additions can be made at the next update.

More Helpful Info...

Safety Tips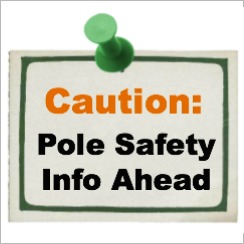 Hey you! Stay safe up there! Get the scoop on dance pole safety, injury prevention, important safety gear and lots more.
Pole Dance FAQ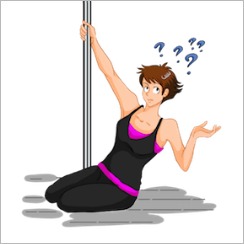 Got pole dancing questions? Who doesn't?! Get answers to frequently asked questions submitted by site visitors. Ask your own too!
Build Strength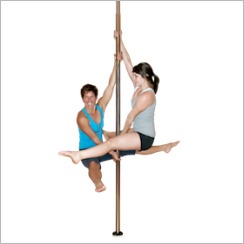 If you need to work on your pole strength, or if you just want to get a head start before your pole arrives, you'll find help here.