Got Pole Dancing Questions?
Ask Your Pole Pal!

Home > Pole Dancing FAQ
Got pole dancing questions?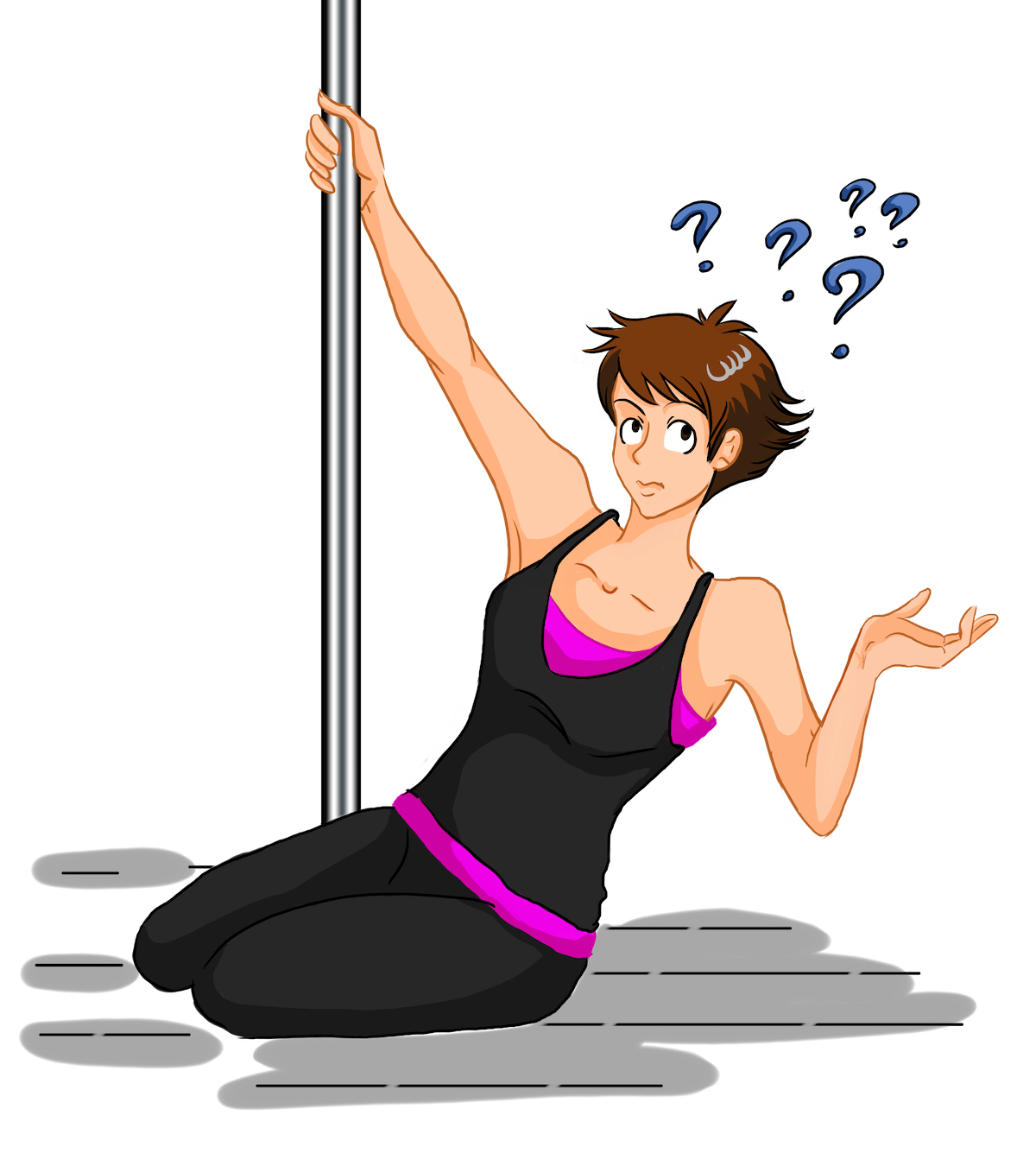 Your Pole Pal has answers!

More and more everyday people are learning to pole dance for fitness, for fun, and maybe even to discover their sexy side.
And along with this growing interest in the sport come more and more questions.
If you have a pole dancing question that needs an answer, or a pole problem that needs solving, fear not...Your Pole Pal is here to help!
Pole Dance Instructor FAQ
Pole dance teachers, studio owners, or pole dancers with questions about becoming an instructor or pole business owner, this section is just for you!

Here's how to get answers to your pole dancing questions...
It's a good idea to start off by searching the database of questions and answers that are already here. Maybe your question has already been answered. If so, you won't have to wait!
Just type a few words or a short phrase below that describe your problem or what you'd like help with. For example, "twisted grip pain" or "maximum weight x-pole."
You can also scan the list of questions that have already been submitted below, and you might find a similar one to yours.
If you have a pole fitness question that's not been answered, you can submit it using the form below.
Your Pole Pal will post a detailed answer as soon as possible, and if you set your preferences to be notified, you'll get an email when your question has been answered.

PLEASE NOTE: There is currently a lengthy backlog of pole dancing questions waiting to be answered, so response time is quite a bit longer than usual. Thanks for your patience!

Ask Your Pole Dance Question Here
If you have a pole dancing question for
Your Pole Pal
, just use this form to submit it
More Pole Dancing Questions
See more questions and answers below...
How hard is pole dancing?
With pole dancing becoming so popular as a form of fitness in recent years, you might be thinking of giving it a try yourself. But Your Pole Pal knows that the question on every hesitant newbie's mind is, just how hard is pole dancing?
How Many Calories Does Pole Dancing Burn?
I'm wondering how pole dancing compares to other kinds of exercise. I want to do something fun for my fitness program. Will pole dancing help me burn a lot of calories or is it mainly for toning up?
Is Pole Dancing High Impact?
I'm talking about purely gymnastic, non-sexy pole dancing taking place in a gym, as opposed to the sexy club kind. I've been warned away from high impact exercise by my doctor, because of something with my joints. If I overdo it, I could end up with arthritis when I'm older.
What About Pole Burn?
Like what happens to you when you're a kid on the monkey bars, your hands hurt and you lose your grip? Except here, not just on your hands but also on your body. Ouch?"
Do I Need A Pole To Take Online Pole Dance Classes?
I'm curious to try pole dancing but there's no studio where I live. So I thought of signing up for online pole dance classes, but I'm not sure I'll like it. Can I sign up and try the lessons before I buy a dance pole?
Tips For Pole Dancing
Looking to improve your pole dancing skills? Check out these expert tips for pole dancing for both beginners and advanced polers.
C-Section and Pole Dancing
"If you had a c-section, when can you start pole dancing exercises?"
How Much Space Do You Need For A Dance Pole?
I just bought a dancing pole and want to install it in my bedroom. The problem I am having is, I am not sure what my minimum space around my pole can be.
Pole Dancing Jobs
Want to teach pole dancing? Find out where to look for pole dancing jobs, how to approach employers, or even how to create your own pole dancing job!


Your Pole Pal loves to have fun, but she also has to earn a living, right? That's why you'll see ads on this site. She may also earn commissions on some of the products you'll see here, but there's never any cost to you since the advertisers pay for these.

The income generated through these means helps ensure Your Pole Pal can devote the time to providing you with all the free and fabulous information & resources you'll find on this website.
Want to learn more? Your Pole Pal invites to you read her full advertising disclosure. You know...in case you haven't read enough legalese lately.