Pole Dancing Party
Headquarters

Home > Pole Parties

If you'd invited your friends to a pole dancing party just a few years ago, most of them probably would have run the other way. I know, because I used to do pole parties way back in the day when half of the ones I booked were canceled because the guests all chickened out!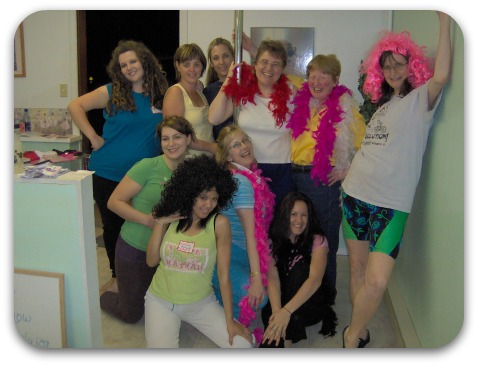 Now, however, it's a different story. With pole dancing becoming a mainstream form of fitness, more and more women are curious and want to give it a try. And a pole dancing party, in my humble opinion, is the perfect way to do just that!
The main reason these parties are so popular is that they're a great way for a group of friends to try this fun activity in a safe environment.
Parties are often held in a home, which can put people more at ease right away.
But even in a studio setting if the women all know each other, or are given the opportunity to get acquainted beforehand, it's an incredibly fun and supportive environment in which to try pole dancing.
Check out the pages below for more information, and to help you plan your own pole party today!


Planning A Pole Dancing Party?
Start Here!




To start you off, I created this list of pole party questions that you may want to ask before you book your pole dancing party.

That way there won't be any surprises, as you'll know exactly what you're getting for your money.

You'll also know what to expect from the evening, & can prepare your friends for all the fun!



Here's some additional pole party info, including details about a typical party format so you'll know what to expect.

While every party is unique, and every instructor has her own special way of structuring the evening, this information will give you a general idea of how things will probably go.

From waivers to goody bags it's all here.

There's even information on how to find a party presenter in your area.




If you know you'd like to throw a pole party but you're looking to incorporate a theme such as Christmas or Valentine's Day, here's a list of theme party ideas  to help you celebrate in style.

Get simple ideas for incorporating theme foods, favours and music into your event.


You'll also find 10 great reasons to pole party, just in case you need to find a good excuse.



Finally, if you need help finding an instructor who can facilitate a party for you, our worldwide pole dancing directory can  help you find someone near you. It's free to use!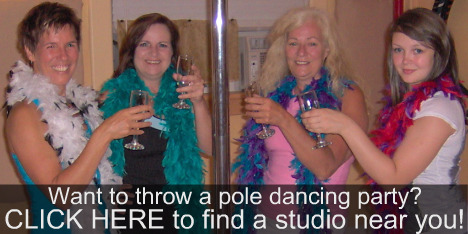 P.S. If you own a party company or a studio that offers parties, please be sure to submit a listing to the pole dance directory, so people can find your business!
---
If you'd like to find additional activities, games or other resources for your party, be sure to check out this great website that I found: Diva Girl Parties & Stuff has loads of fantastic ideas for turning any party into the talk of the town.
If your party is to celebrate a bridal or baby shower for example, you'll find tons of original games that you can use to add to the fun.

And if you decide that a pole party isn't for you, you'll find lots of alternative party ideas to help you celebrate almost any event with your girlfriends, in almost any way imaginable. Highly recommended!

You might enjoy these popular pages too: