Want To Learn To Pole Dance?

Start Here!
Home > Learn To Pole Dance

Now that it's no longer taboo to want to learn to pole dance, many women (and men!) are discovering just how fun and challenging this sport can be. If you'd like to try pole dancing but aren't sure where or how to start, this page is for you.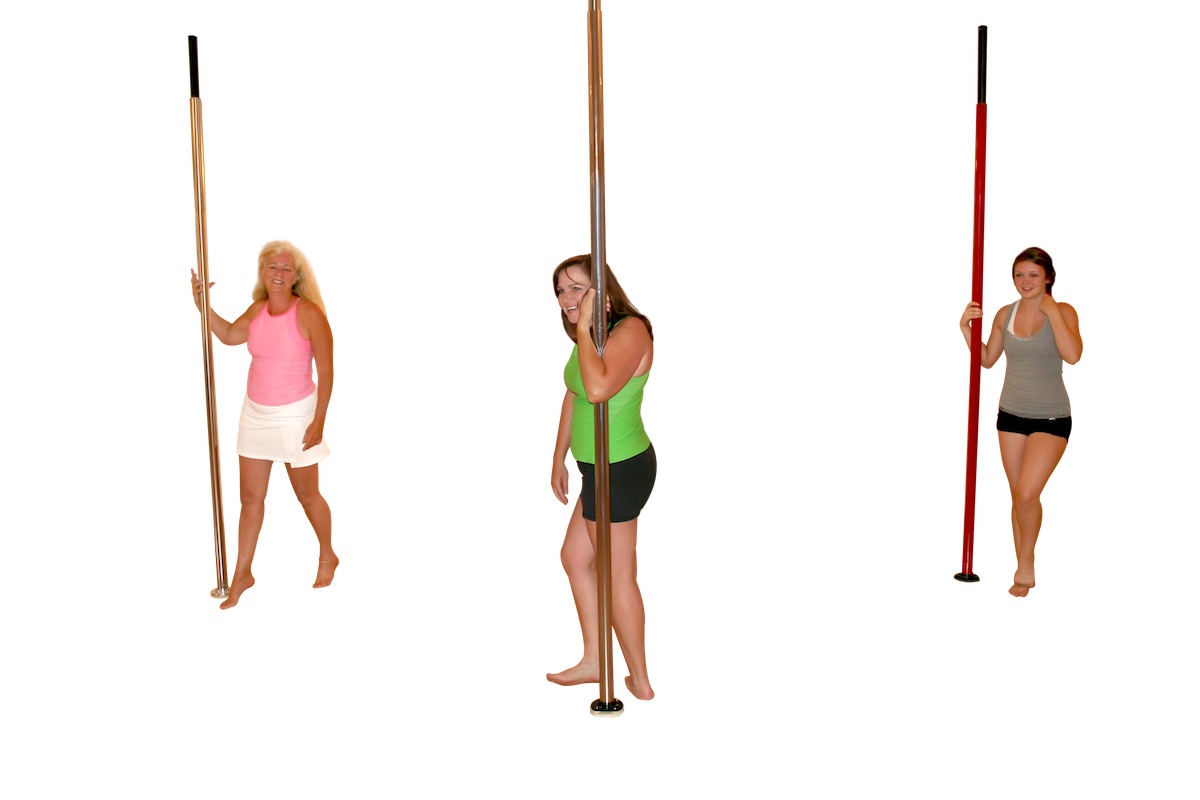 Six Ways To Learn To Pole Dance - One Of Them Is Right For You!

1 - Online Lessons

Online lessons are convenient, private, affordable, and you can work at your own pace, reviewing as often as you like without having to pay extra.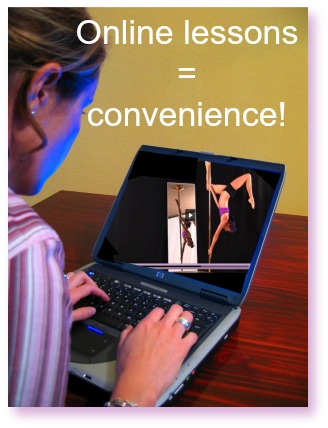 But be careful...you don't want to watch just any old videos if your goal is to learn safely and correctly.
Video clips are great fun to watch, but they're usually just for show. They rarely offer complete or proper instruction.
Your Pole Pal recommends these high-quality, safe and effective online pole dancing lessons.

2 - Group Classes

Group classes are one of the most popular ways to learn to pole dance, for a whole lot of reasons. For starters, these lessons are much less expensive than private training sessions.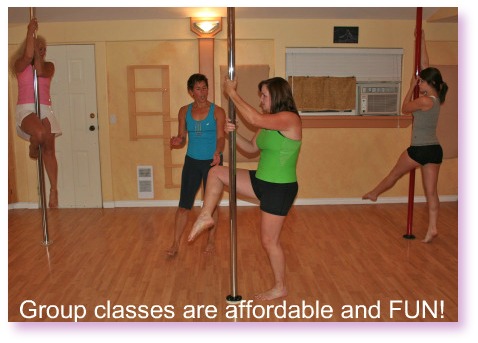 And being in a class with other students can be super inspiring. Plus, the group bonding can't be beat!
You can find studios offering group classes in more and more cities, so there's probably one near you.
Here's where you can learn more about group pole dancing classes, including pros and cons, questions to ask, and how to find studios or teachers near you.
3 - Books & Manuals

Manuals, books and e-books have many of the same advantages as learning from DVDs and videos (see below), but they also have a couple of unique benefits.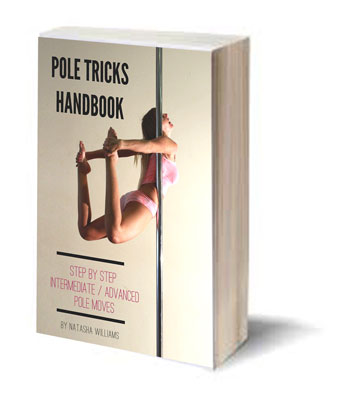 Though it may sound odd to learn to pole dance from a book, it can actually work quite well.
If you often find that classes, or even DVDs, move too fast for you, or if you just prefer to study pictures and read descriptions, learning from a book might be just the ticket for you!
Get the scoop on the latest books and manuals to help you learn to pole dance
4 - Private Lessons

Private lessons are ideal if you're shy about learning in a group, or if you work shifts and can't get to class at the same time every week.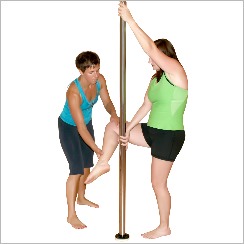 They're also perfect if you want to progress more quickly, or if you need extra help to master an advanced move or special trick that's giving you trouble.

Private lessons are more expensive than group classes, but since you're the only student you'll be able to learn a lot more in an hour than you would in a group class.
Learn more about private lessons, including where to find an instructor near you.

5 - Pole DVDs

Using a DVD or two (or three!) is another way to go, either as your primary learning method or as a supplement to group or private classes.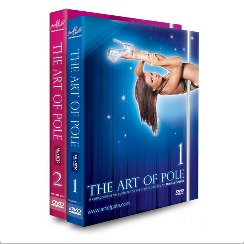 You'll need to have your own dance pole of course, but if there are no studios near you, this can be a great way to learn to pole dance at home.
There are lots of great DVDs available today, so you may find these DVD reviews helpful in choosing the best ones for your needs. Or, check out Your Pole Pal's top pole dance DVD picks.

6 - Pole Parties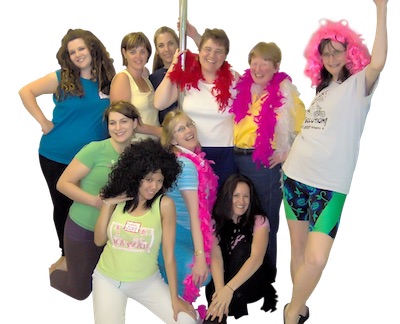 Although you'll just get a taste of what pole dancing all about, a pole dancing party can make for a really fun introduction to this sport.
That's especially true if you're celebrating a special event like a birthday or a stagette party and the main goal is to have a good time.
Many studios offer parties both on-site and on location in your home or hotel. There are also a few companies that specialize only in doing parties.
Why not check out this page about pole dancing parties? You'll be glad you did!

Where to next...?

Pole Videos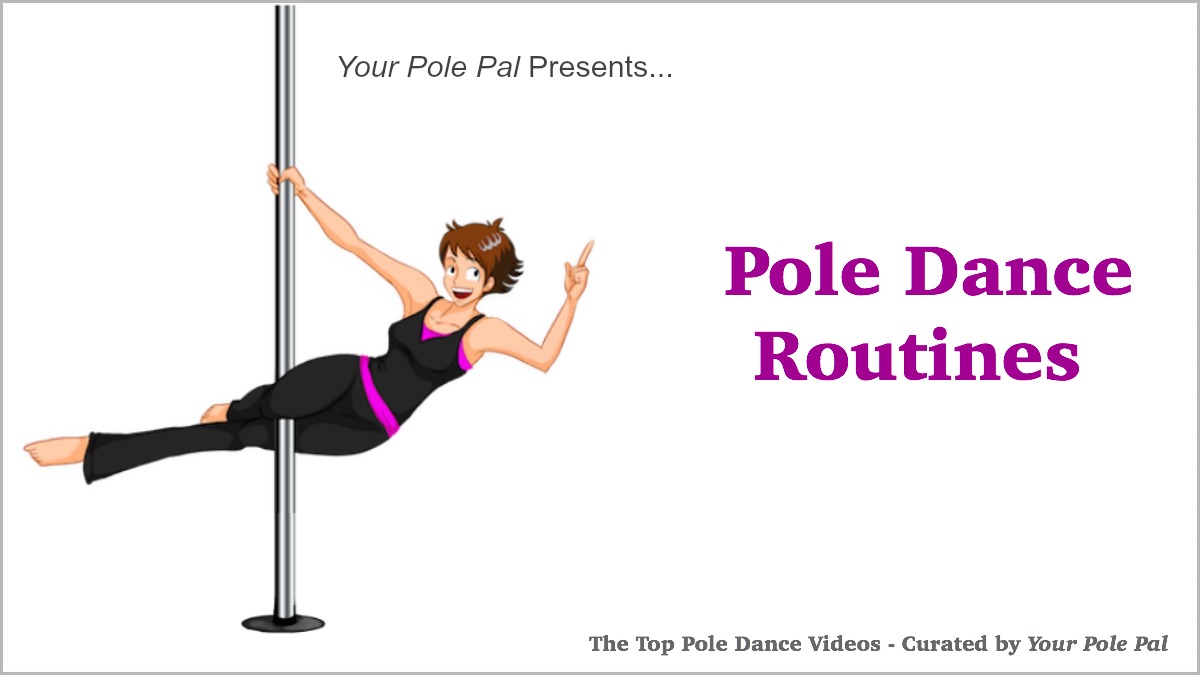 From first time successes to competition performances, you're sure to enjoy these entertaining and inspiring pole dance videos.

Gifts For Polers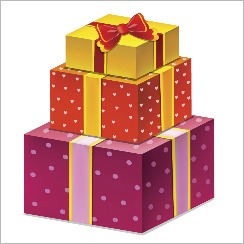 If you're looking for the perfect gift for the pole dancer in your life, these suggestions can help. From must-haves to little luxuries, check 'em out!

Pole Exercises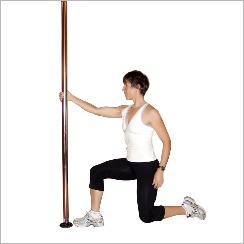 Build pole strength while you tighten your tush and tummy with these effective exercises that use your pole as a workout partner.
Your Pole Pal loves to have fun, but she also has to earn a living, right? That's why you'll see ads on this site. She may also earn commissions on some of the products you'll see here, but there's never any cost to you since the advertisers pay for these.

The income generated through these means helps ensure Your Pole Pal can devote the time to providing you with all the free and fabulous information & resources you'll find on this website.
Want to learn more? Your Pole Pal invites to you read her full advertising disclosure. You know...in case you haven't read enough legalese lately.