Pole Dancing Poles

Home > Pole Dancing Poles
Dance poles...so much to know, so little patience. 'Cause you want to get airborne right now, yes? OK, let's get started!
What's The Best Pole Dancing Pole?

The truth is, the best dance pole is going to be different for everyone, depending on your budget, your goals, how much space you have, how much flexibility you need, and a number of other factors.

The good news is, no matter what your situation, there's almost sure to be a pole dancing pole that will suit your needs. This section strives to answer that burning question...."Which type of dance pole is best for ME?"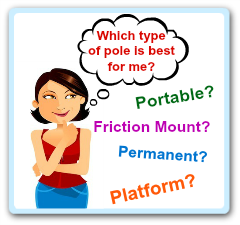 Maybe you've got high vaulted ceilings in your house, or perhaps you live in a basement suite with ceilings so low it's practically a crawl space.
You might be thinking of getting into the business of teaching pole fitness, or doing home pole dancing parties, and you need to know what your options are for portable or removable dance poles.
And if you're on a budget, the cost to purchase a good pole is going to be an important consideration as well.

Fortunately, home dance poles now come in a variety of materials and price points, along with many unique features.
Just click to learn more about:
No matter what your situation, there's one that's best for YOU!

Dance Pole Reviews

Want the scoop? Get it here.
These reviews are super detailed, and cover everything from product quality to customer service, and even warranty information.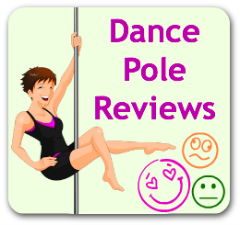 Get all the details you need to make the right decision about which brand and model of pole dancing pole is right for you.

Dance Pole Safety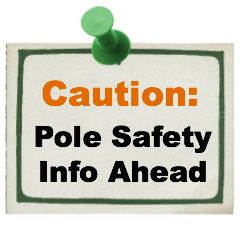 Safety is sexy! Crash landings, sprained toes, and pole burn...not so much.
In this section, you'll get all the general safety information you need, as well as links to detailed safety tips for each specific type of pole.
Your Pole Pal says..."stay safe and live to dance another day!"


More Pole Info...

Learn to Pole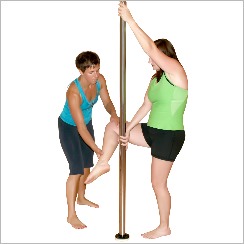 Start here to find out which method of learning to pole dance is right for you, and learn how to get connected to the resources you need.
Pole Fitness DVDs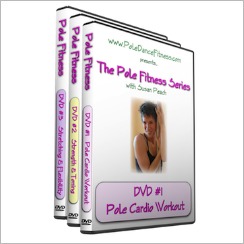 Geared toward newer pole dancers, this set of 3 pole fitness DVDs cover cardio, strength and flexibility training.
Crash Pads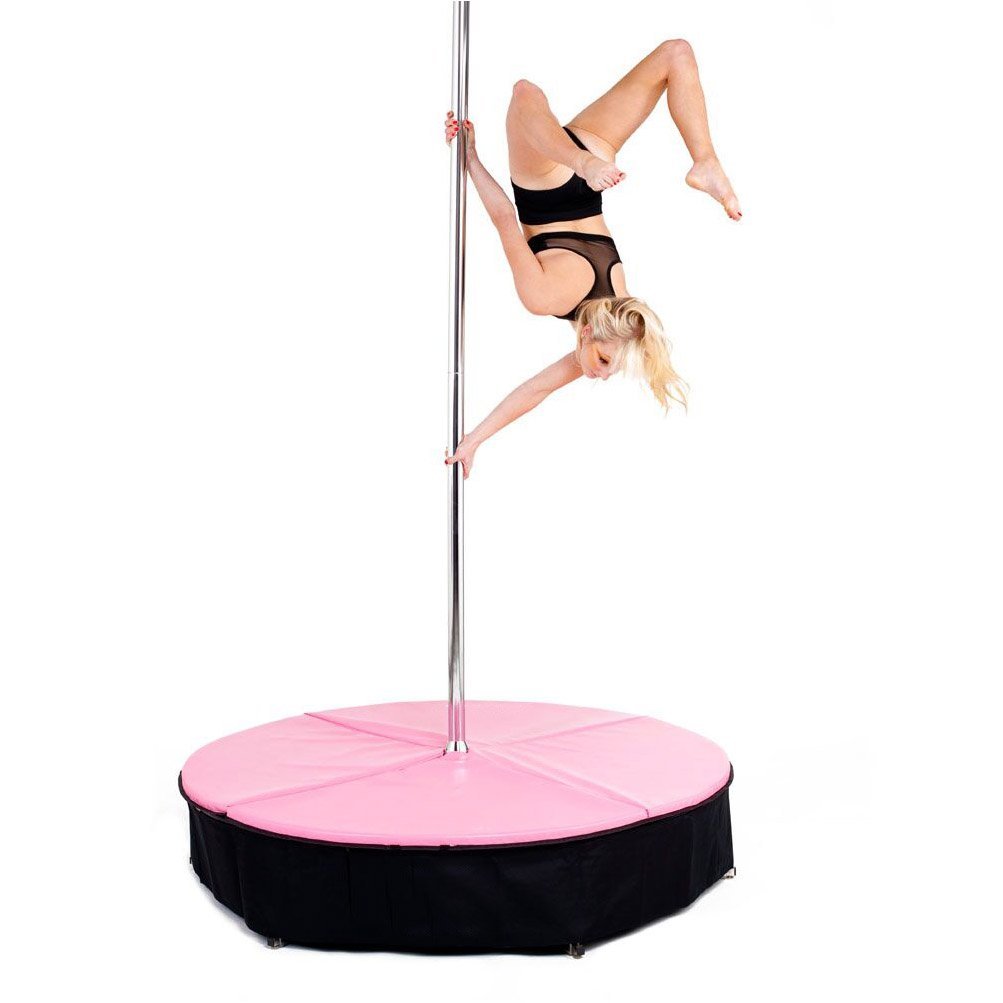 Better safe than sorry! Learn more about the importance of pole safety, and how a crash mat can help protect you from injuries.