Is A Removable Dance Pole Right For You?


Home > Dance Pole Info > Removable Poles

A removable dance pole is securely installed by way of a ceiling mount system, yet is easily removed when desired. These are also known as semi-permanent poles.
Friction fit poles are also removable, but because they lack the extra security of a bolted or screwed in ceiling mount, I've chosen to place them in a separate category. You can read about friction fit poles here.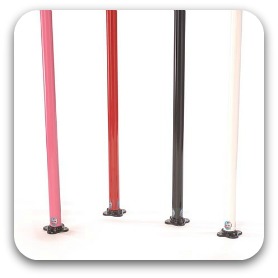 The original truly removable pole (ie one that doesn't use a friction mount) was made by Lil Mynx (pictured above).
This patented model has an internal spring mechanism and requires that you install a simple ceiling mount, over which the top of the pole fits to keep it in place.
Depending on the type of flooring you have (carpet, hardwood, etc) you may also need a floor pad for extra security.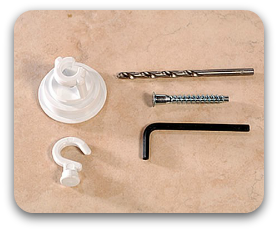 Pictured above are examples of the Lil Mynx bolted ceiling mount (left) and a floor pad for use on hard flooring (right).

Other manufacturers are now making removable poles, most notably X-Pole, which also makes a very good product. Their removable pole is sold as a multi-piece friction fit model standard, but you can purchase a ceiling mount separately.

Removable May Be Right For You If...

A removable pole might be the right choice for you if you want a relatively inexpensive setup that offers a good compromise between safety and convenience.
This type of pole is fairly easy to take down if you need the space, yet safer than a friction fit model because of the ceiling mount.
Some good applications for this type of pole are:
in a home with limited space where a permanent pole may interfere with other uses of the room, as a removable pole provides more options for use of the space
if you need to be discrete, yet are concerned about safety, this pole may be a good choice. The mount will provide a secure fit, but it's usually unnoticeable once the pole is removed.
for the small studio owner who may need to use her space for other classes besides pole dancing, removable poles can provide this option while still ensuring the safety of class participants
Pros & Cons of Removable Dance Poles
While not quite as safe as a permanent pole, the removable option still offers a good degree of safety if it's installed and used according to the manufacturer's instructions.
The removable setup is, however, generally safer than a friction mount pole, due to the fact that the top of a removable pole can "grab" the ceiling mount should the bottom shift out of place.
A removable dance pole does require a bit of initial time and effort to ensure safe installation, since the ceiling mount needs to be correctly installed prior to putting up your pole. However it's faster and easier to install than a permanent pole.

Thinking of buying a removable dance pole? I recommend Lil Mynx for their excellent quality and customer service.

Removable dance poles do require a fair bit of strength to move them into place and then tighten the mechanism that keeps them there. And if you plan to take your pole down and put it up frequently, this is something you'll have to get used to.
However, the initial installation for a removable model is not difficult. It generally requires only a few simple tools such as a drill and a screwdriver.
Removable poles are generally easy to take down if you need the extra space, though it can be a challenge finding somewhere to store 8 or more feet of dance pole if you have a once piece model!

If you've decided that a removable pole is your best option, be sure to read this page on safety for removable dance poles.
More helpful pages to see...

Pole Safety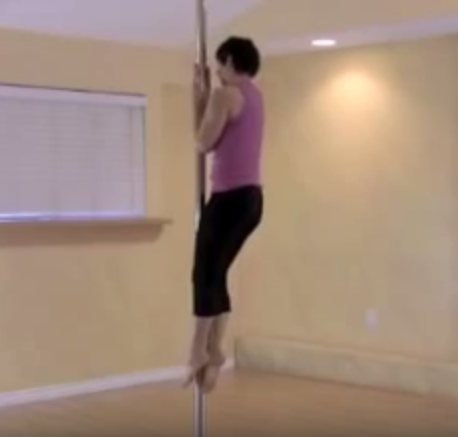 Dancing safely means making sure your pole is safe to dance on. Every. Single. Time. This page will show you how, including a video on load testing your pole.

Crash Pads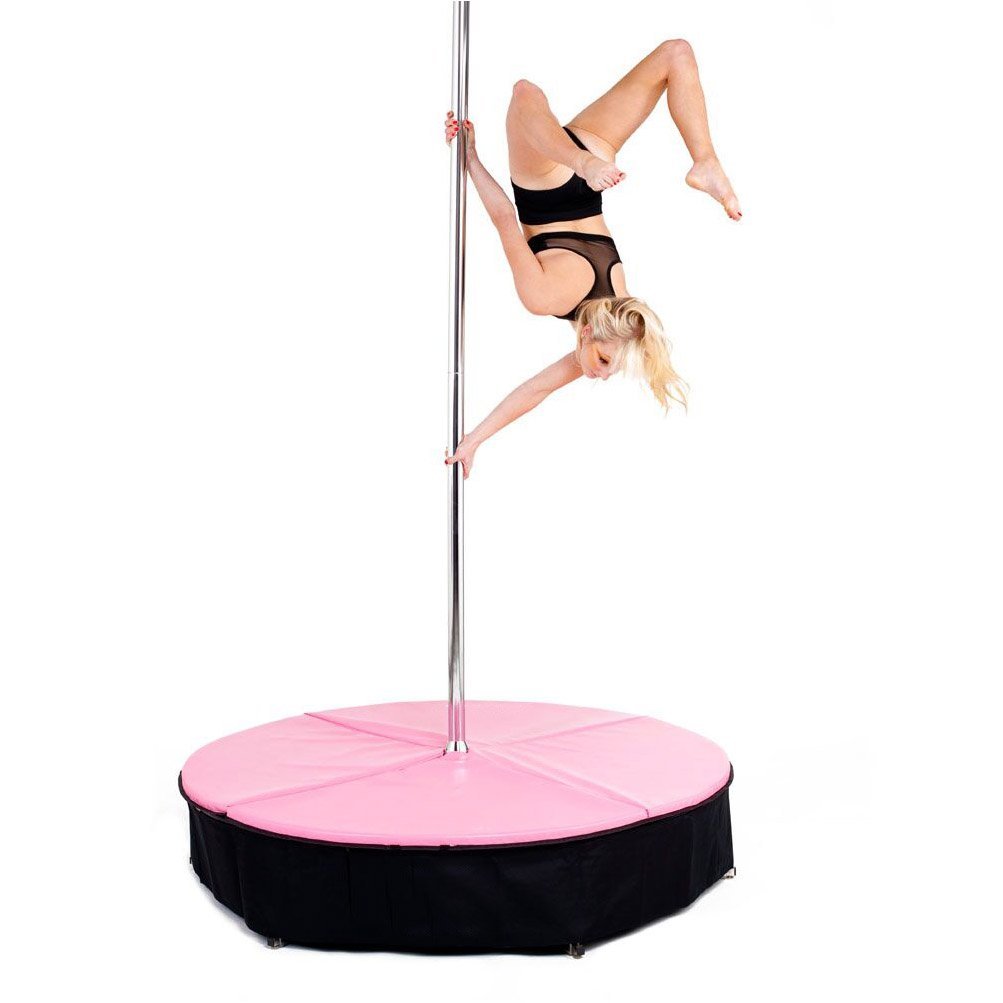 Better safe than sorry! Learn more about the importance of pole safety, and how a crash mat can help protect you from injuries.
Get The Gear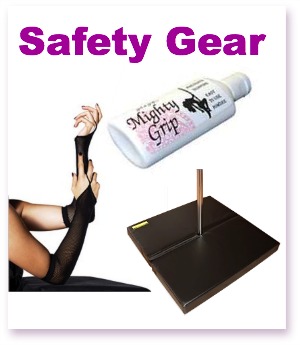 Staying safe is easier when you have the right gear. Learn how products like pole grip and crash mats can help make sure you stay safe up there.