New Zealand Pole Dancing
Home > Studio Directory > New Zealand
The New Zealand directory page is sponsored by: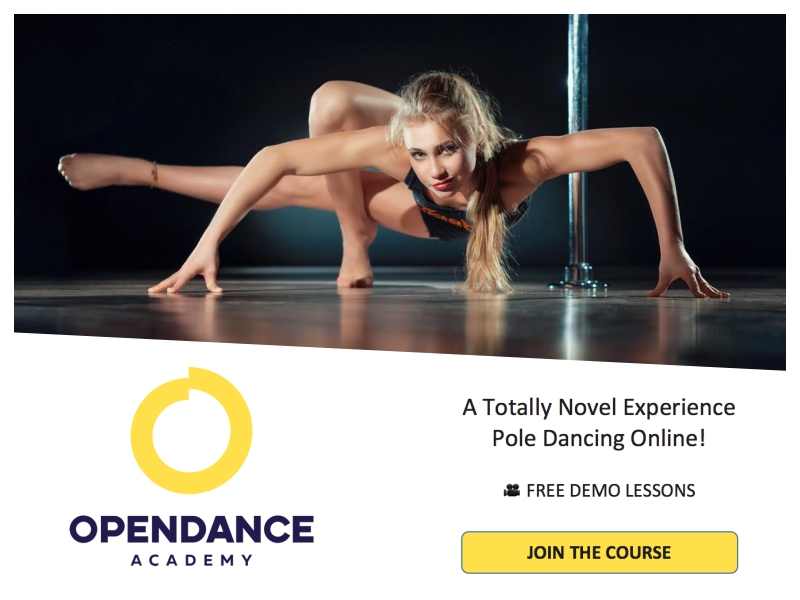 There are currently 30 New Zealand pole dancing studios listed in the directory. Last update: June 4, 2023.

The New Zealand Pole Dancing Directory lists studios alphabetically, first by city or town, and then by studio name. Along with each listing, you'll see contact details such as a phone number and/or website, so you can reach the studio directly for any further information you need.
If you own a New Zealand pole dancing studio that isn't listed on this page, or if your current listing needs to be updated, please use this simple form to submit the details. Your addition or changes will be made with the next regular update.
Reminder!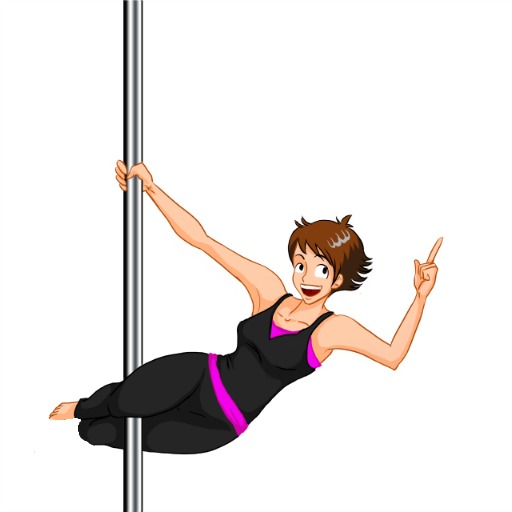 It's a good idea to call ahead if you plan to visit one of these studios. Hours of operation and class schedules have been omitted from the directory purposefully, because these can and do change frequently.
Save yourself a trip and call ahead.

Albany
Altitude Pole, Albany
5F Apollo Dr.
+64 22 567 1801
https://www.altitudepole.co.nz/albany

Ashburton
Inverted Fitness
86 East Street
+64 2 191 1973
https://invertedfitnessnz.com/
Auckland
Altitude Pole, Onehunga
26A Princes Street, Onehunga
+64 27 228 1003
https://www.altitudepole.co.nz/onehunga
Altitude Pole, St. Johns
6/29 Hannigan Drive, St Johns
+64 21 193 5203
https://www.altitudepole.co.nz/saint-johns
Onyx Fitness Studio
75 Anzac Avenue, CBD
+64 2 166 9955
https://www.onyxfitness.studio/

Pole Fitness New Zealand
10 Studio 5, Newton Rd, Newton/Ponsonby
+64 9 376 4978
Swing360
Level 2/4 Durham Street East
https://www.swing360studio.com/
Viva Dance
10 Newton Road, Grey Lynn
+64 9 376 7900
https://www.vivadance.co.nz/

Christchurch
Altitude Pole, Redwood
2/83 Barnes Road, Casebrook
+64 27 3057 439
https://www.altitudepole.co.nz/redwood
Altitude Pole, Christchurch Central
491 Saint Asaph Street, Phillipstown
+64 22 4247 653
https://www.altitudepole.co.nz/christchurch-central
Altitude Pole, Wigram
10 Musgrove Close, Wigram
+64 22 3263 033
https://www.altitudepole.co.nz/wigram
Liberate! Pole Dance & Exercise
369-373 Wilsons Road North, Waltham
+64 21 188 5201
https://www.facebook.com/LiberatePole/

Drury
Altitude Pole, Drury
78 Creek Street
+64 22 460 4861
https:www.altitudepole.co.nz/drury

Dunedin
Pole Party
Top Floor/142 Princes Street, Central Dunedin
+64 22 043 6400
https://www.poleparty.co.nz/

Pole With Val
169 High Street, Central Dunedin
+64 210 221 7221
https://www.facebook.com/PoleWithVal
Hamilton
Altitude Pole, Hamilton
Rototuna Shopping Complex 44 Horsham Downs Road, Rototuna
+64 22 5213 347
https://www.altitudepole.co.nz/hamilton
High Above
36 Ward Street, Hamilton Central
+64 21 199 7355
https://www.highabove.co.nz/

The Studio Hamilton
90 Commerce Street, Frankton
+64 22 320 2688
https://www.the-studio.co.nz/

Invercargill

South Pole Dance
level 1/65 Deveron Street
+64 27 419 6090
https://www.southpoledance.com/
Lower Hutt

The Garden Pole Dance Studio
Hyde Park Complex Unit D7/61 Marsden Street, Melling
https://www.thegardenpole.co.nz/
Mount Wellington

Limitless Studio
Unit 4/159 Marua Road
+64 210 246 9692
https://limitlessstudio.co.nz/
Nelson
Altitude Pole, Nelson
5 Pascoe Street, Tāhunanui|
+64 21 0904 0852
https://www.altitudepole.co.nz/nelson
Pole Artistry Studio
1/11 Koru Place, Stoke
+64 22 675 9936
https://www.poleartistry.co.nz/

New Plymouth

PoleFX
8 Breakwater Road, Moturoa
+64 27 227 9127
https://www.facebook.com/PoleFX/
Palmerston North

Altitude Pole, Palmerston North
29 Bisley Street, Cloverlea
+64 22 596 9770
https://www.altitudepole.co.nz/palmerstonnorth

Takapuna

Altitude Pole, Takapuna
62 Barrys Point Road
+64 27 648 1910
https://www.altitudepole.co.nz/north-shore

Tauranga

Altitude Pole, The Mount
138 Newton Street, Mount Maunganui
+64 27 204 2549
https://www.altitudepole.co.nz/the-mount

Whanganui

Altitude Pole, Whanganui
17 Taupo Quay
+64 22 451 9770
https://www.altitudepole.co.nz/whanganui
Whangārei

Altitude Pole, Whangārei
3 Bank St.
+64 22 317 6546
https://www.altitudepole.co.nz/whangarei
Wellington

Body Electric Pole Dance Studio
Level 1, 55 Cuba St, Te Aro
+64 22 307 9948
https://www.bodyelectricpole.co.nz/

No studios nearby?
If you don't see a pole dancing studio in your part of New Zealand, perhaps you'd like to use the search feature below to cast a wider net.

All you have to do is type in your city name and the words "pole dancing" (no quotes), then click on the search button. This will initiate an internet-wide search that should find any studios that don't yet have a listing in this directory. Hopefully there will be one near you!
Still no luck?
Many people who can't find classes nearby decide to learn to pole dance at home, at least until a studio opens in their area. There are several good methods you can use to get started learning, including...
Books & Manuals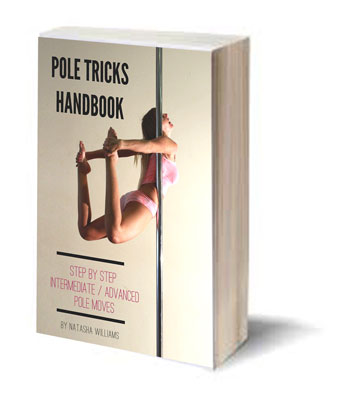 These pole dance training books and manuals are good learning aids, and they're affordable too. Expand your home study library today!
Online Learning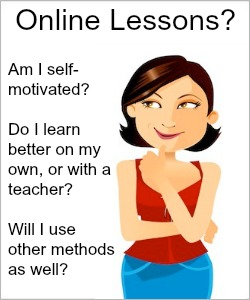 Are online pole dance classes right for you? Check out different programs, including costs, features and more.
Pole DVDs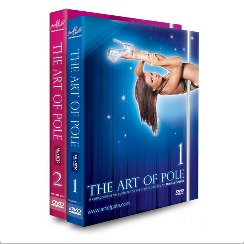 There are some awesome pole dancing DVDs available, by some equally awesome teachers and performers. Which one will you choose?
Of course, you'll want to check out home dance poles as well, since you'll find it pretty hard to learn without one! Here are some reviews to get you started...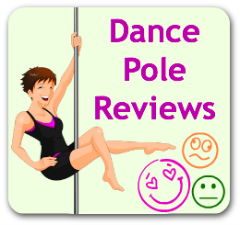 More Popular Pages...

Dance Poles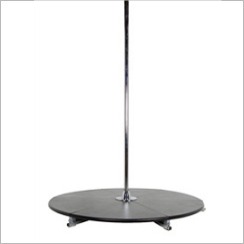 All you need to know about the different dance poles. From platform to permanent, get the pros & cons, read reviews & more.

Sexy Pole Shoes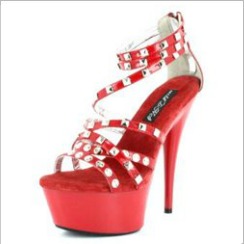 If you're into the sexy side of pole dancing, you can check out fashion trends for your feet with these pole dance shoes.
Build Strength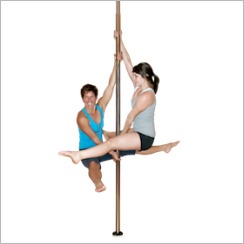 If you need to work on your pole strength, or if you just want to get a head start before your pole arrives, you'll find help here.