Pole Dancing In Poland

Home > Pole Dance Directory > Poland

Sponsorship for this directory page provided by:
As pole dancing continues to increase in popularity around the world, we're adding more and more countries to our worldwide directory.

All of the studios we're currently aware of that offer pole dancing in Poland are shown below in alphabetical order. Just click on any link to read more about that studio on its very own Showcase Page. You'll also find the studio's contact information, so you can get in touch if you have any questions.
Warsaw
If there are no studios in your area, or your city isn't listed above, you may want to try the search feature just below to expand your search across the entire internet. If there is a studio in your area that has not yet submitted a listing to our directory, it will likely show up here.
Just type "pole dancing" (no quotes) into the search box, along with your city, then click the search button. Any studios or instructors not yet listed in our directory will be displayed for you to click on.

Still no luck?
Our apologies! We'll continue working to find and list more studios and teachers offering pole dancing in Poland. But don't worry, you do have a few other options...
You may also want to check out these dance pole reviews, if you're considering getting your own pole to learn at home.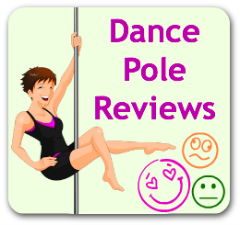 ---
While the current offerings for pole dancing in Poland are pretty slim, we're continuing our efforts to find more studios here, and in other countries as well. Can you helps us out? If you know any instructors teaching pole dancing in Poland, would you please send them to our pole dance directory submission page so we can let people know about them too? Thank you!