Saskatchewan Pole Dancing Directory

Home > Studio Directory > Saskatchewan

Thanks to X-Pole for sponsoring this directory page:

There are 4 pole dancing studios to choose from in Saskatchewan. Last update: June 5, 2023.

The most current list of Saskatchewan pole dancing studios is below. Studios appear in alphabetical order, grouped by city or town for your convenience.
If your studio isn't listed, you can add it easily using the Add or Change a Studio form here. Use the same form if you need to update or change your listing.

Keeping your studio listing updated helps to keep the directory current. Thank you!

Reminder!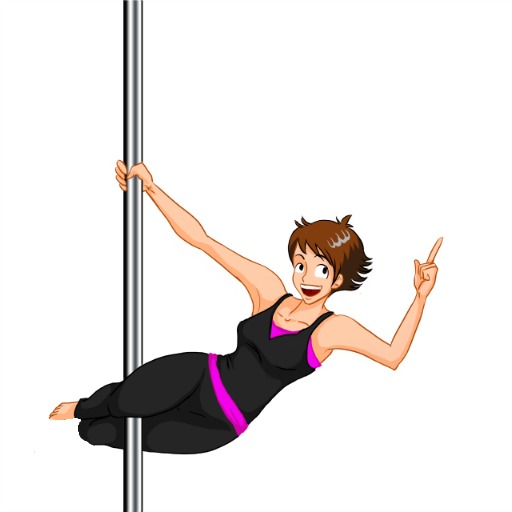 It's a good idea to call ahead if you plan to visit one of these studios. Hours of operation and class schedules have been omitted from the directory purposefully, because these can and do change frequently.
Save yourself a trip and call ahead.

Regina
FLY Fitness & Aerial Arts
1438 Lindsay Street
306-581-7653
https://www.flyfitregina.com/
YQR Pole Academy
1221 Osler St
306-531-2840
http://www.yqrpoleacademy.ca/

Saskatoon
Saskatoon Pole & Dance Studio
3-420 Duchess St.
306-244-4711
https://www.saskatoonpoleanddancestudio.com

Swift Current

Go Divas Pole Dance For Fitness
#24-234 1st Ave. NE
306-772-0431
http://go-divas.com/

Nothing In Your Area?

If there's no studio in your area, you may find it helpful to use the search feature below to look beyond our directory.
Just type in "pole dancing" (without the quotes) and your city or closest major centre, then click the search button. This search engine is powered by Google, so it will search out any new studios that have opened recently, and that may not have a listing in this directory yet.

Still no luck?
Sorry you weren't able to find a studio close by.

You might want to check out these alternatives to help you learn to pole dance at home. With technology these days, there are all kinds of ways to learn if you don't have a studio nearby!
Here are a few of the more popular ones to get you thinking...

Pole DVDs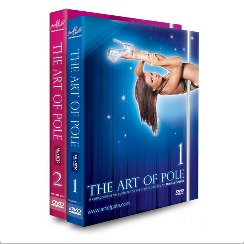 There are some awesome pole dancing DVDs available, by some equally awesome teachers and performers. Which one will you choose?
Online Learning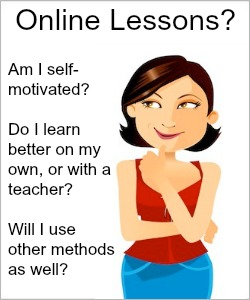 Are online pole dance classes right for you? Check out different programs, including costs, features and more.
Books & Manuals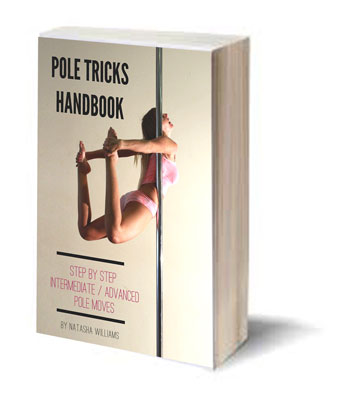 These pole dance training books and manuals are good learning aids, and they're affordable too. Expand your home study library today!
If all this talk of learning at home has you thinking, you're also going to want to think about dance poles. You''ll definitely be needing one of these if you plan to teach yourself!
Whatever you decide, have an amazing time up there!

You can help keep the directory current

If your studio isn't listed here, or if you see something that needs updating, please let Your Pole Pal know. Just fill out this quick form so your changes or additions can be made at the next update.

Find More Resources On These Pages...
Get Stretchy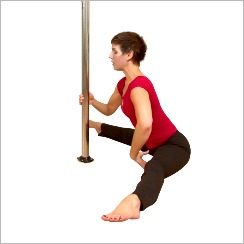 Flexibility is an important part of pole dancing. Learn effective stretches to help lengthen your muscles and aid in recovery.
Get The Gear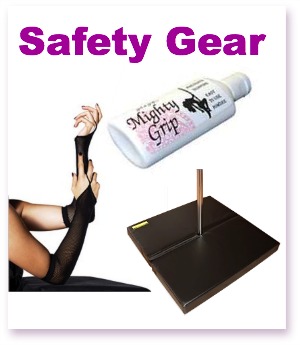 Staying safe is easier when you have the right gear. Learn how products like pole grip and crash mats can help make sure you stay safe up there.

Pole Dance FAQ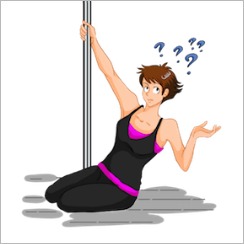 Got pole dancing questions? Who doesn't?! Get answers to frequently asked questions submitted by site visitors. Ask your own too!