Australia Pole Dancing Directory

Home > Worldwide Studio Directory > Australia Pole Dancing Studios
Thanks to Lil Mynx for sponsoring this directory page


If you're looking for a place to take pole dance classes in Australia, or perhaps for someone to help you with a super fun hen's night, you've come to the right place!
All of the Australian pole studios that we know of are listed below in alphabetical order by city. Clicking on any of the links will open that studio's Showcase Page where you'll find all the details you need to know.
Sydney
Studio Verve
If you don't see any studios or instructors listed in your city, or your city isn't represented above, please use the free search feature below to look a little deeper. Not all Australian studios may be listed here yet, so this is another possible way for you to find one.
Just type "pole dancing" (no quotes) along with the city or area you live in, then click the search button. If there are any studios in your area that aren't yet listed in our directory, they should show up here for you.

Still no search results that match your needs?
Uh oh, sorry about that! We're constantly looking for new studios to add to our directory, and we'll keep working on that.
In the meantime, here's a page where you'll find lots more ideas to help you learn. It's a good starting point to discover other ways you can learn this fun form of fitness if there's no studio nearby.
Some options you may want to consider are...

Of course, if you're going to pursue any of the above learning methods, you'll probably want to look into getting your own pole that you can use at home. You can even read reviews and recommendations here.
No matter which route you choose, I wish you lots of fun on your vertical adventure!
More Pages You Might Like...

Books & Manuals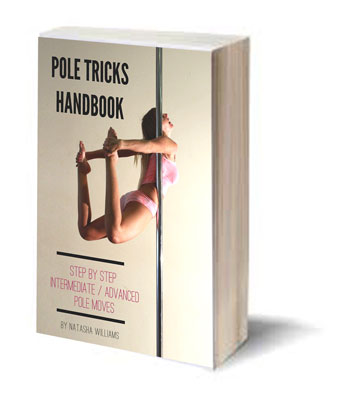 These pole dance training books and manuals are good learning aids, and they're affordable too. Expand your home study library today!
Pole Fitness DVDs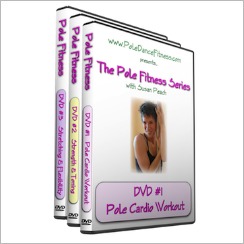 Geared toward newer pole dancers, this set of 3 pole fitness DVDs cover cardio, strength and flexibility training.
Dance Pole Reviews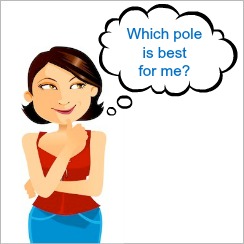 Looking to buy a pole, but not sure which one is right for you? These detailed, first-hand reviews can help you decide.