New York Pole Dancing

Home > Studio Directory > New York

Our New York Pole Dancing Directory page sponsored by:


Looking for pole dancing classes, studios, or instructors in New York? You'll find them here!
We're constantly updating this page with new studios as we find them, and we even provide a handy search feature (see below) in case you can't find what you're looking for here.

Clicking on any of the links below will take you to a special Showcase Page for that listing. There you'll find more details on their offerings, as well as contact information so you can get in touch with them directly with any questions you might have.
Long Island
LI Dance Fitness
Medford
Shimmy Shimmy Dance Studio Inc.
New York City
Body & Pole
Exotic Dance Party Central
Rochester
I Do Pole Parties
If you can't find any studios or teachers listed in your area, why not try out the search feature below to look beyond this directory page. Although we work hard to keep this New York pole dancing directory page up to date, we know that some studios just haven't gotten around to listing with us yet. Our search feature can help you find them.
To use the search box, simply type in the words "pole dancing" (without the quotes) and your city or general area, then hit the search button. In just a moment, you'll see a page of search results that match your query. Hopefully there will be a studio listed that's near you!
Still not working for you?
Sorry about that. We'll keep searching for new studios and inviting them to list with us as we discover them.
In the meantime though, there are other ways you can learn besides taking studio classes. Here are some helpful suggestions that you might want to look into...

Learn Online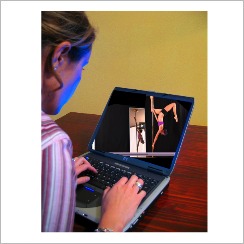 Find out about the latest offerings in online pole dancing lessons, including different programs, costs, features and more.
Pole DVDs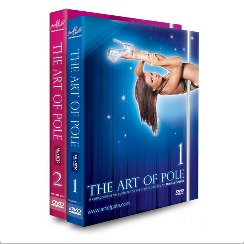 There are some awesome pole dancing DVDs available, by some equally awesome teachers and performers. Which one will you choose?
Books & Manuals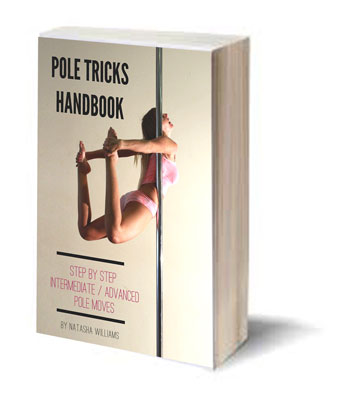 These pole dance training books and manuals are good learning aids, and they're affordable too. Expand your home study library today!
If you can't find a studio nearby, I hope you'll find these other options helpful, so you can get started learning at home.
Of course, if you plan to learn at home, the first thing you're going to need to do is look into getting yourself set up with some equipment. To help you decide which is best for your needs, I've created a section with detailed dance pole reviews. Check it out for lots of great info!

Oh, and by the way...if you know of a New York pole dancing studio, instructor, or party company that should be listed here, would you do us both a favor?
Please ask them to visit our main directory page to submit a listing, so other students can find them too. Thanks!