Ontario Pole Dancing Directory


Home > Studio Directory > Ontario

The Ontario Pole Dancing Directory page is sponsored by:

There are 38 listings in the Ontario Directory. Last update: August 25, 2022

As the largest province in Canada, Ontario boasts a wealth of pole dancing opportunities. You'll find them listed below in alphabetical order to make it easier for you to find a studio near you.
If you don't see your studio listed here, please use the Add or Change a Studio form here to add a listing to this directory. You can also use the form if you need to update or change your listing.
Thank you for helping to keep the directory up to date.

Reminder!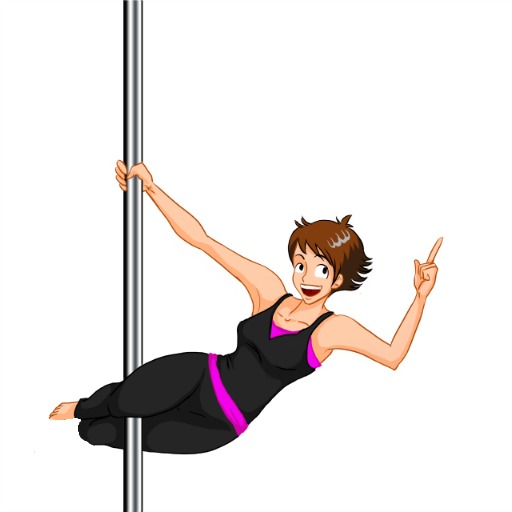 It's a good idea to call ahead if you plan to visit one of these studios. Hours of operation and class schedules have been omitted from the directory purposefully, because these can and do change frequently.
Save yourself a trip and call ahead.

Barie
Body Language Studio
191 Ardagh Rd.
705-606-0726
https://www.bodylanguage.ca

Belle River
Vertika Pole Fitness
540 Old Tecumseh Rd.
226-280-1898
https://vertikapolefitness.com/
Bracebridge
Muskoka Strut
79 Manitoba St.
705-205-0457
https://www.muskokastrut.com/

Burlington

Our Haven Studios
480 Brant St. Suite 5 & 6
https://ourhavenstudios.com

She Pole Dance
2-5230 Harvester Road
289-683-7653
https://www.shepoledance.com/

Cornwall
A Lil' Pole Fitness
1424 Aubin Ave.
https://alilpolefitness
Sky Studios Fitness
3050 Pitt Street, Unit C
613-662-2439
https://www.skystudiosfitness.com/

Guelph
Chrome Pole Dance Studio
106 Carden Street
226-337-3093
https://polefitnessguelph

Pole Place
490 York Rd, unit I203
https://poleplace.ca/

Hamilton
Allure Fitness
985 King St West, Lower Unit
(905) 667-0999
https://allurefitnessinc.com/

Brass Beauties
1119 Fennell Ave. E.
905-574-7653
https://www.brassbeauties.ca

Huntsville
Ascension Aerials
837 South Waseosa Lake Road
705-828-0043
https://ascensionaerials.com

Kingston
Pole Fitness Kingston
267 Ontario Street
1.800.358.0728
http://polefitnesskingston.com

Kitchener
Kindred Spirits Pole & Fitness
136 Ottawa Street South, Building #2
519-778-7953
https://www.kindredspiritspole.ca/

London
Phoenix Fitness For the Arts
350 Oxford Street West, Unit 202
https://www.pfalondon.ca/

Pole Jamz
176a York Street
519-851-6077
https://polejamz.ca/

The Pole House
30 Adelaide St N. Suite 3A
855-963 7653
http://www.thepolehouse.ca

Mississauga
Aerial Fifty Two
6810 Kitimat Road, Unit 18
416-671-2928
https://aerialfiftytwo.com
Brass Belles
283 Argentia Rd, Unit 12
905-203-1980
http://www.brassbelles.ca/

Newmarket
Body Evolution Studios
37 Main St S
(416) 890-4441
https://bodyevolutionstudios.com
Spinbuddies Pole Studio
338 McBride Crescent
647-822-7772
http://spinbuddies.com

North York
North Pole Dance
1170 Sheppard Ave. W., Unit #41
647-547-1578
https://northpole.dance

Oshawa
Inferno Pole Studio
360 King Street West
(905) 931-2232
https://infernopolestudio.ca
Ottawa
3Sixty Dance and Fitness
910 Clyde Ave. Suite 201
613-859-6356
https://3sixtydanceandfitness.com

Cherry Blossom Aerial Dance Studio
427 St. Laurent Blvd
613-741-4200
https://cherryblossomstudio.ca/
Iron X Fitness
85 Plymouth Street, B001
613-897-7653
https://www.ironxfitness.ca

Pole Fitness Academy
1066 Somerset Street West
613-695-7653
http://www.polefitnessacademy.com

Pembroke

Rise Above Studios
143 Pembroke Street W.
613-585-9906
http://riseabovestudios.ca

Peterborough
Pole Dancing PTBO
370 B Burnham Street
705-875-5442
https://www.poledancingptbo.com

Sarnia
Chrome 45
187 Christina Street North
519-330-3479
https://www.chrome45.ca/

Sault Ste. Marie

Pole Grrls Dance Fitness
523 A Queen Street East
705-297-5107
https://pole-grrls-dance-fitness.business.site/

St. Catharines

SASS Fitness Studio
50 Gale Cr.
(905) 992-9395
https://polefit.ca/

Stoney Creek
The Twisted Grip
27 Jones Street
https://thetwistedgrip.ca

Toronto
Brass Vixens
721 Queen Street West, Suite 202
416.901.2848
https://www.brassvixens.com
Redefine Fit
403 Danforth Ave.
647-539-9439
https://redefine-fit.com/

Ultra Violet Pole Fitness
300 Campbell Avenue, Unit 209
647-535-7653
http://www.uvpolefitness.com/

Vaughan
Brass Unicorn
31 Jevlan Drive
844-371-8673
https://brassunicorn.ca/
Waterdown
The Up To No Good Club
254 Dundas Street East, Suite 200
905-802-0664
https://www.theuptonogoodclub.com/

Waterloo
Brass Butterflies
60 Bathurst Drive, Unit 14
519-577-7653
https://www.brassbutterflies.com

Nothing In Your Area?

If there are no studios shown in your area, or if your city isn't listed above, you can use the search feature below to look beyond this directory for studios that aren't yet listed here.
Just type in the words "pole dancing" (without the quotes), along with the city or area you're looking in, then click the search button. You'll get a list of studios that match your search query, including any that don't yet have a listing in our directory.
Still Nothing?
Apologies for the inconvenience...the directory is updated frequently so something closer to home may come up soon.
But right now, you're probably wondering how on earth you can get started if you can't find a class near you! Have you ever thought of teaching yourself in your home? Here are a few suggestions to help you out...
If you do decide to go this route, the first thing you're going to need is your own pole. There are a number of different types available, and this page can help you sort out your options with details on the pros and cons of each option.
As well, these reviews offer lots of information on the different brands of poles, to help you make the right choice.
Next, you'll probably want a few learning tools, so you actually make some progress! You can learn through trial and error of course, but here are some good ways to speed up the learning process...
Pole DVDs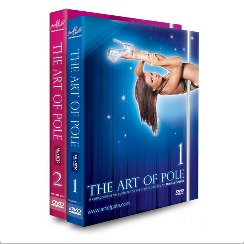 There are some awesome pole dancing DVDs available, by some equally awesome teachers and performers. Which one will you choose?
Books & Manuals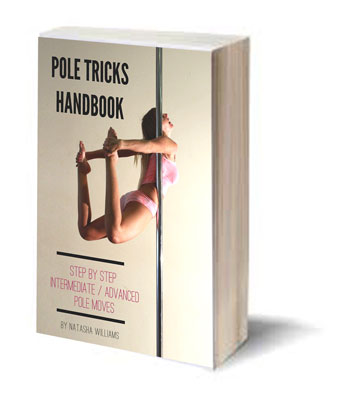 These pole dance training books and manuals are good learning aids, and they're affordable too. Expand your home study library today!
Online Learning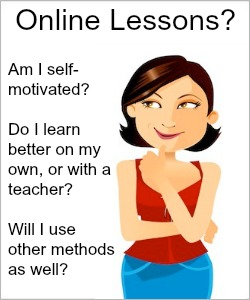 Is online learning right for you? Check out different programs, including the pros & cons, costs, features and more.

You can help keep the directory current

If your studio isn't listed here, or if you see something that needs updating, please let Your Pole Pal know. Just fill out this quick form so your changes or additions can be made at the next update.

Check Out These Pages Too...

Pole Stretches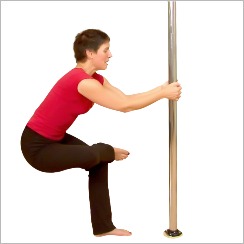 Whether you're wanting to improve your flexibility, or just limber up before your next workout, this section will help you with stretching suggestions and resources to help you improve.
Avoiding Injury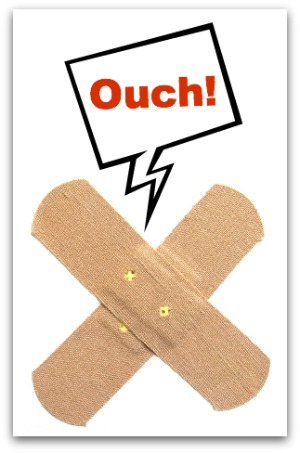 This short article explains 3 ways to help reduce your chances of injury while pole dancing.
Gifts For Polers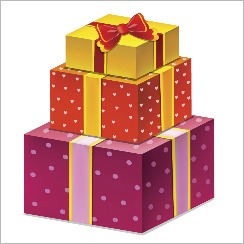 Looking for the perfect gift for the pole dancer  in your life? Check out this section with lots of great gift suggestions.