South Carolina Pole Dancing

Home > Studio Directory > South Carolina

Our South Carolina pole dancing directory page is generously sponsored by:

Are you looking for classes in your city? Our worldwide directory is here to help!
Just scan the list below to find a studio in your area. When you click on any of the links below, a new window will open displaying all the details that studio has provided to us.
You can find out what classes they offer, exactly where they're located, and how to contact them with any questions you might have.
Boiling Springs
Innocent Dance Studio
Greenville
The Pole Academy LLC
Teazers Pole Fitness & Dance Studio

Nothing nearby?
Never fear, we have another option for you! Please feel free to try out our handy search tool below.
Just drop "pole dancing" (without the quotes) and your city or general area into the search box below, then click to start your search.
Since it's powered by Google, this tool will scan the entire internet, returning results for any studio in South Carolina that doesn't yet have a listing on our site. It's an easy way to expand your reach if you don't find what you're looking for in our listings.

How did that work for you?
If you're still not having any luck finding a school near you, it might just mean that there aren't yet any open in your part of the state. If that's the case, you may be interested in learning on your own at home
Many people don't realize that there are alternatives to taking classes at a studio. Of course, you'll need your own equipment to get started, but once you've got that handled, it's just a matter of personal preference as to which method(s) would work best for you.

Here are a few popular choices...
Learn Online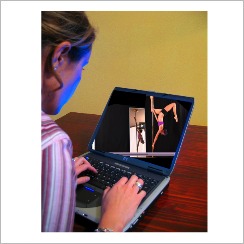 Find out about the latest offerings in online pole dancing lessons, including different programs, costs, features and more.
Books & Manuals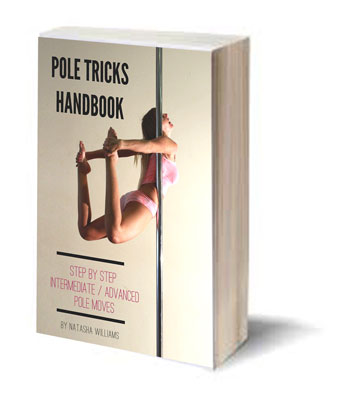 These pole dance training books and manuals are good learning aids, and they're affordable too. Expand your home study library today!
Pole DVDs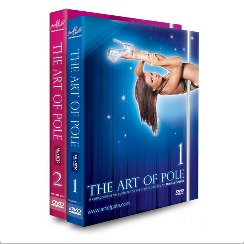 There are some awesome pole dancing DVDs available, by some equally awesome teachers and performers. Which one will you choose?
See? There are lots of options open to you even if you don't have anyone teaching near you. I hope you have fun, whichever method you choose!
---
Do you know of a South Carolina studio that we've missed? Please feel free to send them a link to our directory submission page so they can be included in this directory too!
---