Alberta Pole Dancing Directory


Home > Main Directory Page > Alberta Pole Dancing Directory

The Alberta directory page is sponsored by:


The vertical arts are really starting to get a foothold in Alberta, Canada! We're always searching out new studios that are opening though, so if you know of one, or you own one..come join us!

To use the directory, just click on any link below to go to that studio's Showcase Page. That's where you can get all the info on their classes and other offerings, such as parties, workshops, and other special events.

Calgary

Edmonton

Leduc

Red Deer

If there are no studios listed in your city yet, feel free to try out our global search feature below.
Just enter the name of your city city and the words "pole dancing" (without the quotes), then hit the search button. This will return search results from all over the internet, including studios that may not yet be listed in our directory. Hopefully one will turn up in your area!

Still no luck finding a studio nearby?
If you can't find an Alberta pole dancing studio near you, why not give one of these learn-at-home methods a try? You'll find information on learning with DVDs, books, and even online classes.
You might even be interested in learning to teach classes yourself. If you already have a background in dance or fitness, and you're keen to learn, there's lots of information here to help you get started.
However you choose to pursue your new passion, I wish you much fun and fitness along the way!
---
Do you know of a studio, instructor, or party business that doesn't yet have a listing in our directory?
Please help potential students who are still searching for a studio in their area...if you know of one that's not listed here, please ask them to visit our directory submission page. They can get a free showcase listing to help people find them!
---

More helpful pages to see...

Pole Gloves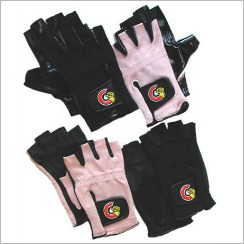 Pole gloves with or without grip. Sexy fishnet gloves. Or practical training gloves. Who knew there were so many options?
Pole Grip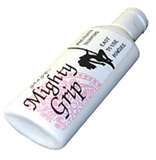 Pole grip is a necessity for many pole dancers. Learn about the different types and which is best for your specific needs.

Get Flexible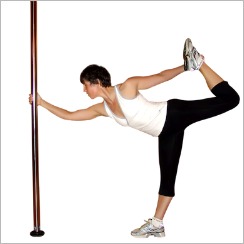 Flexibility for pole dancing is so important, both to get in and out of those crazy moves, and to avoid injury. Get help and get stretchy!