Alberta Pole Dancing Directory

Home > Studio Directory > Alberta Pole Dancing Directory
The Alberta directory page is sponsored by: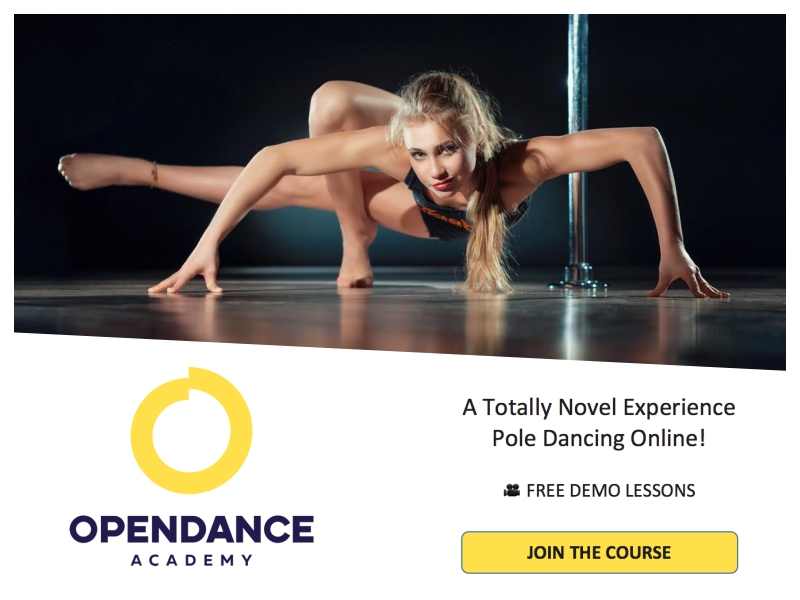 There are currently 13 studios listed for Alberta. Last update: August 13, 2023.

The most current list of Alberta pole dancing studios is below, shown in alphabetical order by city or town for your convenience.
If your studio isn't listed, you can add it easily using the Add or Change a studio form here. Use the same form if you need to update or change your listing.

Thank you for helping Your Pole Pal to keep the directory current!

Reminder!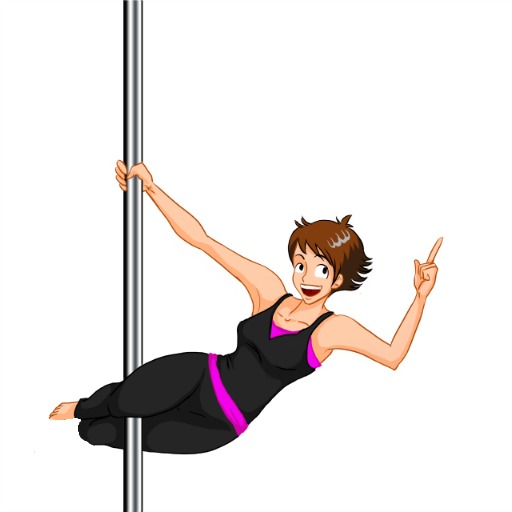 It's a good idea to call ahead if you plan to visit one of these studios. Hours of operation and class schedules have been omitted from the directory purposefully, because these can and do change frequently.
Save yourself a trip and call ahead.

Calgary
Aradia Fitness
#106A-9705 Horton Rd SW
587-777-9910
https://calgary.aradiafitness.com

Pole Junkies
2629-17 Ave SW
403-479-7653
www.polejunkies.com
R.Song Studios
503-325 10 Ave. SW
587-839-8801
http://rsongstudios.com
Edmonton
Aradia Fitness - Kingsway
26 Airport Rd NW
780-819-0977
https://edmonton.aradiafitness.com
Aradia Fitness - Whyte
10121 82 Ave NW
780-819-0977
https://edmonton.aradiafitness.com
CEAPAC Studio
10314-82nd Ave NW
3rd Floor Unit 301
https://www.ceapacstudio.com/
Embrace Pole Art & Fitness
5509 76 Avenue NW
780-218-2541
https://embracepoleart.com/
Grande Prairie

Bliss Be Fit
10045 - 101 Ave.
780-500-0081
www.blissbefit.com
RRebel Academy
8649-112 St, 2nd black door at the side of the building
780-832-6403
https://www.rrebelacademy.ca/
Leduc
Aradia Fitness
5906 50th St.
780.819.0977
https://leduc.aradiafitness.com/

Red Deer

Red Deer Pole Academy
D8 – 5579 47th Street
587-377-7372
https://www.reddeerpoleacademy.com

Sherwood Park
Aradia Fitness
#102-977 Fir St.
780-819-0977
https://edmonton.aradiafitness.com

St. Albert

Aradia Fitness
#203a-15 Carleton Dr.
780-819-0977
https://edmonton.aradiafitness.com
Nothing In Your Area?
If there are no studios listed in your city yet, feel free to try out our global search feature below.
Just enter the name of your city city and the words "pole dancing" (without the quotes), then hit the search button. This will return search results from all over the internet, including studios that may not yet be listed in our directory. Hopefully one will turn up in your area!
Still no luck finding a studio nearby?
If you can't find an Alberta pole dancing studio near you, why not give one of these learn-at-home methods a try? You'll find information on learning with DVDs, books, and even online classes.

You can help keep the directory current

If your studio isn't listed here, or if you see something that needs updating, please let Your Pole Pal know. Just fill out this quick form so your changes or additions can be made at the next update.

More helpful pages to see...

Pole Gloves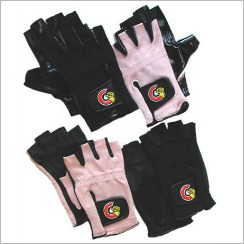 Pole gloves with or without grip. Sexy fishnet gloves. Or practical training gloves. Who knew there were so many options?
Pole Grip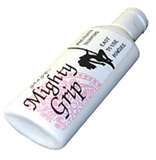 Pole grip is a necessity for many pole dancers. Learn about the different types and which is best for your specific needs.

Get Flexible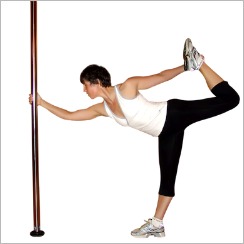 Flexibility for pole dancing is so important, both to get in and out of those crazy moves, and to avoid injury. Get help and get stretchy!