Wyoming Pole Dancing Directory

Home > Studio Directory > Wyoming Pole Dance Classes
This directory page kindly supported by:


There are no studios currently listed on the Wyoming directory page. Last update: June 11, 2023.

If you're looking for a pole fitness studio or an instructor in Wyoming...join the club! Unfortunately, there are no studios in Wyoming that have submitted a listing to this directory, and regular online searches haven't turned up anything so far.
But just in case a new studio has opened recently, you can certainly give the off-site search engine a go to see if there might be some options out there now.
To use the search below, just type "pole dancing" (no quotes) along with the city or area you want to search in, then hit the search button. If there are any new studios that have opened in Wyoming recently, they should appear in the search results page that will be displayed for you.
No luck in your search?

Not to worry, there is some good news: if you're a self-starter, there are plenty of other ways to learn!
You can start by checking out this page with info on other ways you can learn, particularly the learn-at-home options.

Dance poles designed for home use are incredibly popular these days, so it's a pretty simple matter to get set up for home learning and practice. Home dance poles are essential for those who have no access to formal instruction and want to teach themselves, but keep in mind that even if you find studio classes near you one day, having your own dance pole at homes means you can have unlimited practice time.

Here are some detailed dance pole reviews to help you get a feel for what's available and which pole might work best for you.
Of course, it can be hard to figure out a new skill all on your own, so chances are you'll want some help with the learning process. Since you don't have access to a real live teacher, here are some other resources that can help get you started:
Online Courses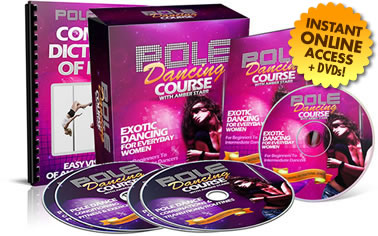 Find out if an online pole dancing course would suit you, & read reviews of different programs to help you decide if this method is the right one for you.
Pole DVDs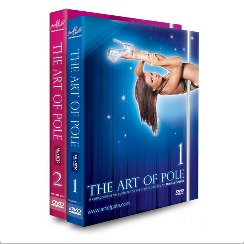 There are some awesome pole dancing DVDs available, by some equally awesome teachers and performers. Which one will you choose?
Books & Manuals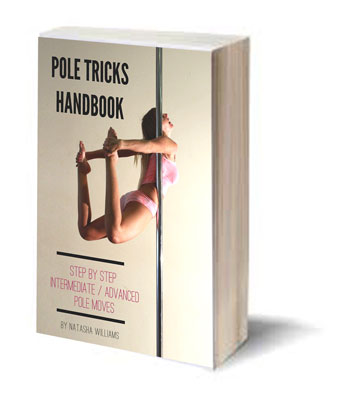 These pole dance training books and manuals are good learning aids, and they're affordable too. Expand your home study library today!

More Helpful Pages...

Plus Size Pole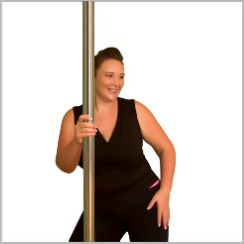 Are you a plus size pole dancer looking for support, tips, resources, or inspirational role models? Here's a section just for you!
Pole dance FAQ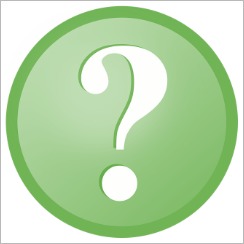 Got pole questions? Who doesn't?! Here you can get answers to frequently asked questions submitted by our visitors.

Pole Fit Tips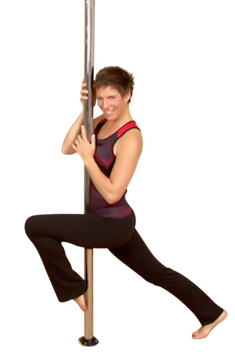 Get strong and stretchy with these tips and exercises designed to help you improve your pole-based fitness & flexibility.