Japan Pole Dancing Directory

Home > Studio Directory > Japan

Sponsorship for the Japan pole dancing directory provided by: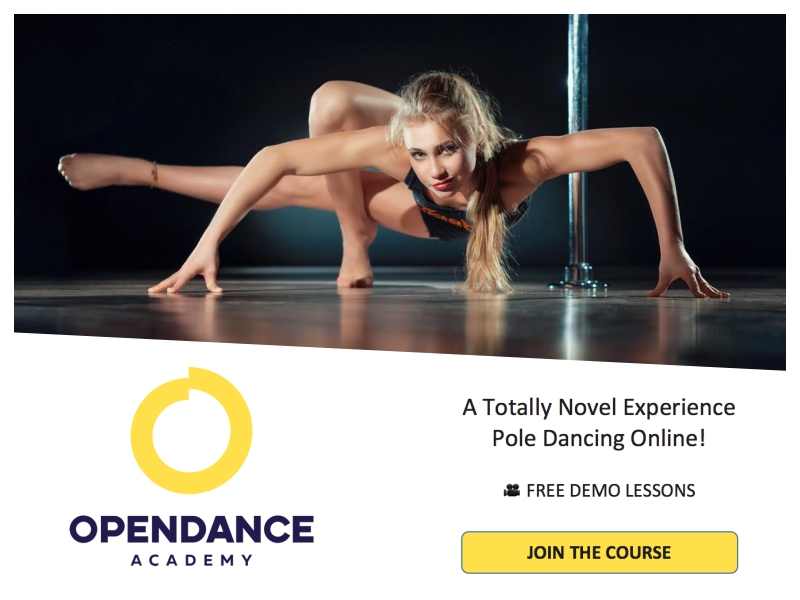 The Japan pole dancing directory page currently lists 17 studios. Last Update: May 21, 2023.

Looking for pole dancing classes, studios, or instructors in Japan? Whether you're an English speaking ex-pat wanting to try pole dancing, an experienced poler looking for a pole fix while you're traveling, or you're wanting to find out if there's a pole dancing studio near your soon-to-be home in Japan, you'll find what you're looking for here!
With a little help from Google Translate, Your Pole Pal has managed to get all the studios below sorted alphabetically by city, then by studio name. Just scroll to the city closest to you then contact the studio(s) listed there for more information or to sign up for a class.

If you know of other studios that aren't yet listed here, please use this simple form to submit the details. Your addition or changes will be made with the next update, which is normally done monthly.

Reminder!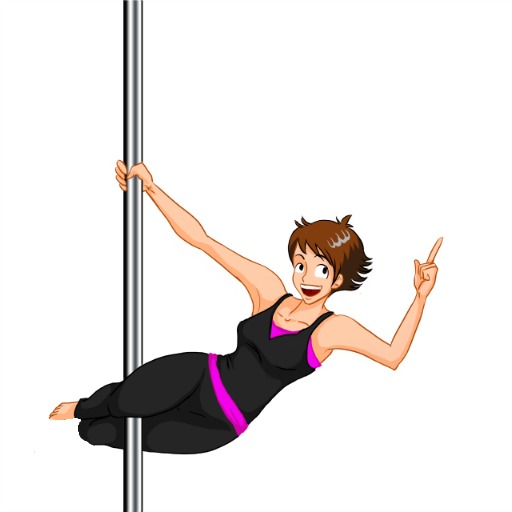 It's a good idea to call ahead if you plan to visit one of these studios. Hours of operation and class schedules have been omitted from the directory purposefully, because these can and do change frequently.
Save yourself a trip and call ahead.

Chiba
Alish Pole Dance アリッシュ ポールダンス
Japan, 〒272-0021 Chiba, Ichikawa, Yawata, 3 Chome−1−18 2F
〒272-0021 千葉県市川市八幡3丁目1−18 2F
https://alish.space/
Kyoto
Spinning Japan スピニングジャパン
Japan, 〒601-8471 Kyoto, Minami Ward, 八条通大宮西入八条町416 米澤京都八条 Bld
〒601-8471 京都府京都市南区 八条通大宮西入八条町416 米澤京都八条 Bld
+81 7 5276 0552
http://spinning-japan.com/
Nagoya

Ann Jewel Pole Dance Studio
5 Chome-4-26 Sakae, Naka Ward, Nagoya, Aichi 460-0008, Japan
〒460-0008 愛知県名古屋市中区栄5丁目4−26
+81 5 2212 5700
http://www.annjewelpole.com/
Shangri-La Pole Studio ポールスタジオ シャングリ・ラ
1 Chome-29-14 Imaike, Chikusa Ward, Nagoya, Aichi 464-0850, Japan
〒464-0850 愛知県名古屋市千種区今池1丁目29−14
http://www.polestudioshangrila.com/
Naha
Polish Pole and Aerial Dance Studio
1-1 Omoro Park Terrace 4-6-17 Omoromachi Naha, Okinawa
おもろパークテラスA
〒900-0006 沖縄県那覇市おもろまち4丁目6−17
http://www.polish-415.com/
+81 9 8943 5866
Osaka
e'mbellir poledance studio
Japan, 〒550-0015 Osaka, Nishi Ward, Minamihorie, 2 Chome−5−24 GARRET MINAMIHORIE 603
〒550-0015 大阪府大阪市西区南堀江2丁目5−24 GARRET MINAMIHORIE 603
+81 6 6535 8420
https://www.embellir.jpn.com/
Iris Osaka Pole Dance Studio
Japan, 〒541-0057 Osaka, Chuo Ward, Kitakyuhojimachi, 1 Chome−7−7 藤和 シティコープ船場 204号室
〒541-0057 大阪府大阪市中央区北久宝寺町1丁目7−7 藤和 シティコープ船場 204号室
+81 80 3771 5720
https://www.irisosaka.com/

Sweetpi-A
Japan, 〒542-0081 Osaka, Chuo Ward, Minamisenba, 1 Chome−3−21 グラスコートビル1F
〒542-0081 大阪府大阪市中央区南船場1丁目3−21 グラスコートビル1F
+81 6 6226 8987
http://www.sweetpi-a.jp/

Tokyo
Eye Candy ポールダンス秋葉原スタジオ
2 Chome-1-13 Sotokanda, Chiyoda City, Tokyo 101-0021, Japan
〒101-0021 東京都千代田区外神田2丁目1−13
+81 3 3525 4890
http://www.eyecandypole.com/

Japan Pole Dance ジャパンポールダンス
Japan, 〒160-0021 Tokyo, Shinjuku City, Kabukicho, 1 Chome−23−12 第一桑原ビル 5F
〒160-0021 東京都新宿区歌舞伎町1丁目23−12 第一桑原ビル 5F
+81 3 6233 8042
https://www.japan-poledance.com/
Lycoris Pole & Fitness Studio
南 常盤 ハイム B1F, 1 Chome-9-9 Minamitokiwadai, Itabashi City, Tokyo 174-0072, Japan
南 常盤 ハイム B1F, 1丁目-9-9 南常盤台 板橋区 東京都 174-0072
http://lycoris-pf.com/
Pole Dance Tokyo
〒107-0052 Tokyo, Minato City, Akasaka, 3 Chome−16−8
〒107-0052 東京都港区赤坂3丁目16−8 東海アネックスビルB1
+81 3 5941 8998
http://www.poledancetokyo.com/
Polish Pole and Aerial Dance Studio - 3 Locations
7-12-3 パワーハウスビルB1・B2, 7 Chome-12-3 Roppongi, Minato City, Tokyo 106-0032, Japan
7-12-3 パワーハウスビルB1・B2, 7丁目-12-3 六本木 港区 東京都 106-0032
+81 3 5412 2555
http://www.polish-415.com/
OR

森ビル3階, 1 Chome-6-5 Kamimeguro, 東京都目黒区, Tokyo 153-0051, Japan
森ビル3階, 1丁目-6-5 上目黒 東京都目黒区, 東京都 153-0051
+81 3 6303 0415
http://www.polish-415.com/
OR
Toraya Building 7F 1-5-2 Nishigotanda Shinagawa-ku, Tokyo
トラヤビル〒141-0031 東京都品川区西五反田1丁目5−2
Transform
Japan, 〒150-0046 Tokyo, Shibuya City, Shoto, 1 Chome−26−2 イチオクビル 3F
〒150-0046 東京都渋谷区松濤1丁目26−2 イチオクビル 3F
+81 3 6407 1664
http://www.transformxxx.com/

Utsunomiya
Japan Pole Dance 宇都宮校
Japan, 〒321-0983 Tochigi, Utsunomiya, Miyukihoncho, 4646 日建ビル 半地下
〒321-0983 栃木県宇都宮市御幸本町4646 日建ビル 半地下
+81 90 3537 3522
https://www.japan-poledance.com/free/utsunomiya


No studios nearby?
If there's no studio shown in your area, you can always use the search feature below to look beyond this directory. Some studios may not have submitted a listing to this directory yet and if so, this search feature can help you find them.

Just type in the words "pole dancing" (without the quotes) and the city or area of Japan you're looking in, then click on the search button.
This search feature is powered by Google, so it will search the entire internet to find Japan pole dancing studios near you, and display any results right here for your convenience.
Still having trouble finding a studio?
Don't worry! Did you know there are other ways you can learn to pole dance besides taking studio classes? With home dance poles so widely available, many people are buying their own pole and teaching themselves the basics at home. It's a great way to get started, especially if you don't live near a studio.
If getting your own dance pole interests you, you might want to check out these resources to help you learn at home...
Online Learning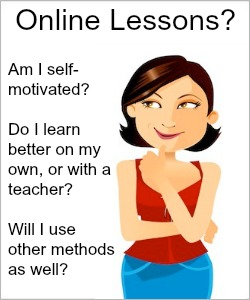 Are online pole dance classes right for you? Check out different programs, including costs, features and more.
Pole DVDs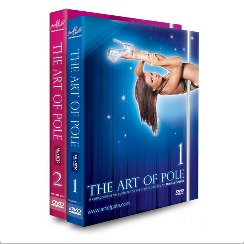 There are some awesome pole dancing DVDs available, by some equally awesome teachers and performers. Which one will you choose?
Books & Manuals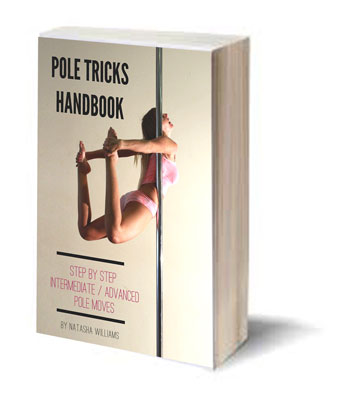 These pole dance training books and manuals are good learning aids, and they're affordable too. Expand your home study library today!
Each of the above methods is affordable, convenient, and can be used alone or to supplement your in-class learning. They are used successfully by students all over the world...and they can work for you too!


You can help keep the directory current

If your studio isn't listed here, or if you see something that needs updating, please let Your Pole Pal know. Just fill out this quick form so your changes or additions can be made at the next update.

More pages to see...
Dance Pole Reviews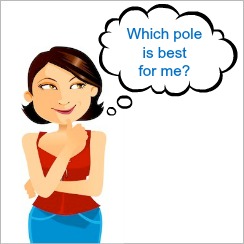 Looking to buy a pole, but not sure which one is right for you? These detailed reviews can help you decide.
Avoiding Injury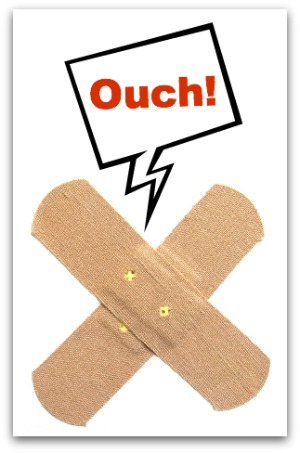 This short article explains 3 ways to help reduce your chances of injury while pole dancing.
Sexy Pole Shoes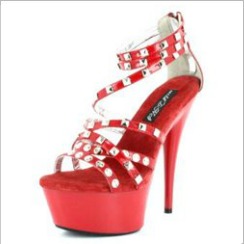 If you're into the sexy side of pole dancing, you can check out fashion trends for your feet with these pole dance shoes.