New Mexico Pole Dancing
This free directory page sponsored by:


All of the New Mexico pole dancing classes, studios, and instructors in our searchable, worldwide pole dancing directory are listed below in alphabetical order by city. Clicking on any of the listings will take you to a page where you'll find more information about that studio.
If you know of a pole dancing studio, instructor, or pole party company that should be listed here, just send them to our directory submission page to get a free listing!

No listings nearby? Why not try the search feature below to look farther afield...it's easy!

Just type in the words "pole dancing" (without the quotes) and the city or area you want, then click the search button. If there's a studio near you it will turn up in your search results.


Still can't find a studio nearby? Sorry for the frustration. But not to worry, here's another option for you...have you ever considered getting your own pole and teaching yourself to pole dance at home?
C'mon, you can do it! To get started, you might want to check out information on poles for home use. You'll find reviews and plenty of details on each option in this section...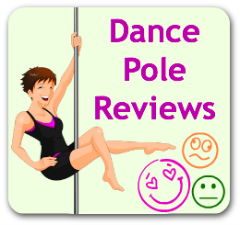 And to get you dancing, spinning and doing tricks in no time at all, have a look at some of these great resources for learning on your own...