Missouri Pole Dancing Directory

Home > Studio Directory > Missouri
The Missouri pole dancing directory page is sponsored by: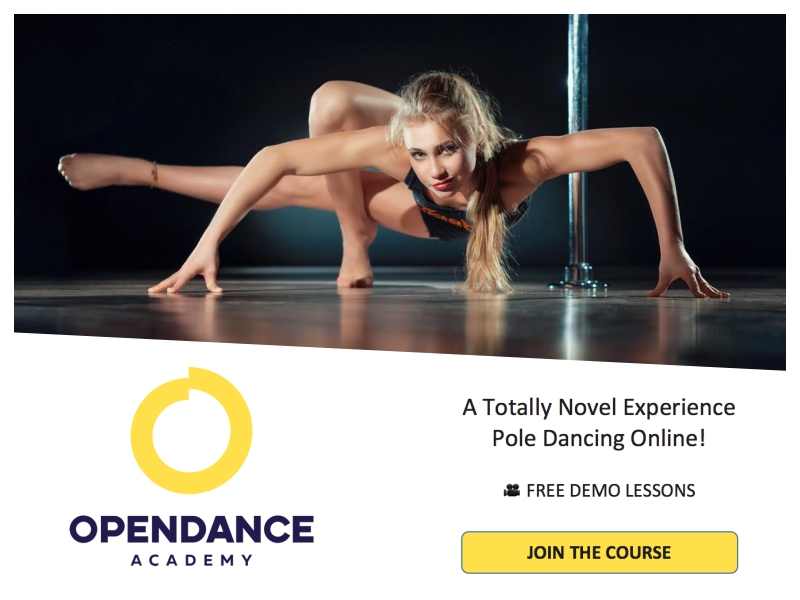 There are 19 studios to choose from in the Missouri pole dancing directory. Last update: June 1, 2023.

If you're in Missouri and are searching for a studio where you can take pole classes, you're in the right place! This directory can help you get connected.
Below, you'll find a list of Missouri pole dancing studios, shown in alphabetical order by city or town for your convenience. Just check the contact information provided for each studio, then you can get in touch to register for your first set of classes, or book that pole party you've been planning.

If you own or attend a studio that isn't yet listed, you can add it easily using the Add or Change a Studio form here. You can use the same form if you need to update or change an existing listing.
Reminder!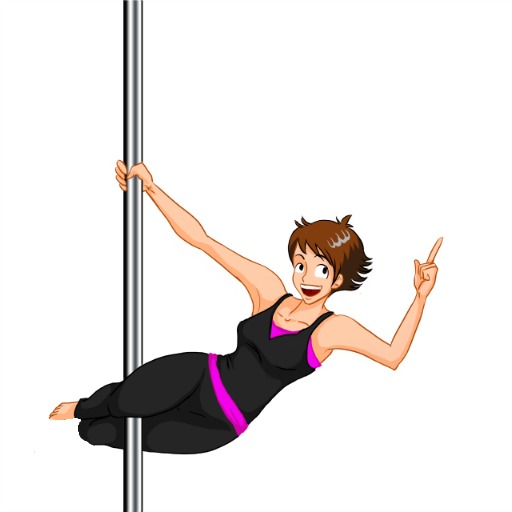 It's a good idea to call ahead if you plan to visit one of these studios. Hours of operation and class schedules have been omitted from the directory purposefully, because these can and do change frequently.
Save yourself a trip and call ahead.

Bridgeton

Freeflow Fitness
11726 St Charles Rock Rd Ste A
314-625-2323
https://www.freeflowfitnessstl.com/
Columbia

Muse Pole Fitness
3605 S. Providence Ste. 4
573-999-6234
https://www.musepolefitness.com
Florissant
Dahlia Pole
12785 New Halls Ferry Rd
636-486-6420
http://dahliapole.com
Joplin
Girlfriends Fitness Boutique
2915 E. 17th Street
417-850-6002
https://www.girlfriendsfitnessboutique.com/
Kansas City
Alchemy Space Pole and Fitness
524 Walnut St. Suite 340
816-200-1883
https://www.alchemyspacestudio.com
Pole Fitness Studio at Shelia's Closet
13107 E State Rte 350
913-283-4343
https://admiredancekc.square.site/
Pole Worx Fitness
1611 Genessee St Suite 200
816-221-9679
https://www.poleworx.com/
Polga Pole Yoga
Blue Ridge Blvd
816-256-5040
www.polgafit.net

The Stiletto Gym
6133 Blue Ridge Blvd
816-256-5040
https://thestilettogym.com/
Lake Ozark

Nauti Girl Fitness
250 Racquet Club Dr
573-362-4222
https://nautigirlfitness.com/
Lee's Summit

Cloud Nine Aerial Arts
1100 and 1157 SE Century Drive
816-277-8380
https://www.cloudnineaerialarts.com/
Maryland Heights

Dahlia Pole
11974 Dorsett Rd (inside PF Personal Training)
636-486-6420
http://dahliapole.com
O'Fallon

Pink Lemon Studio
1708 W Terra Ln
636-896-5855
http://pinklemonstudio.com/
Osage Beach

Nauti Girl Fitness
4427 Osage Beach Pkwy
573-362-4222
https://nautigirlfitness.com/
Springfield

Springfield Aerial Fitness
2811 E Galloway, Suite C
417-315-2861
https://www.sgfaerialfitness.com/
St. Louis

Michelle Mynx Academy of Pole Dance
3190 Grand Boulevard
618-806-0382
https://www.mynxacademy.com
St. Peters

Dahlia Pole
3963 Old Hwy 94 S (Inside Dudas Fitness)
636-486-6420
http://dahliapole.com
Troy

The Pole Barn
189 Surrey Drive
636-358-1281
https://thepolebarnstl.com/
Washington

Rebelle Fitness
1158 Clock Tower Plaza
https://www.rebellefitnessstudio.com
No studios near you?
If you can't find a nearby studio in the listings above, you can always try the nifty search feature below to cast a wider net. It's quick and easy to use!
Just type "pole dancing" without the quotes, into the box below. Also include your city or county to help pinpoint your target area. Then just hit the search button.
If there are any new studios in Missouri, or ones that haven't yet submitted their details to our directory, they'll turn up in your search (assuming they have a website of course) and will be displayed right here for you to see.
Still no luck?

Sorry about that. Here are a few other suggestions for ways to get started with pole dancing, even if there's no studio nearby where you can take classes...
Online Learning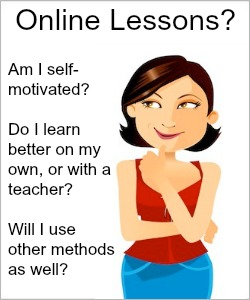 Are online pole dance classes right for you? Check out different programs, including costs, features and more.
Books & Manuals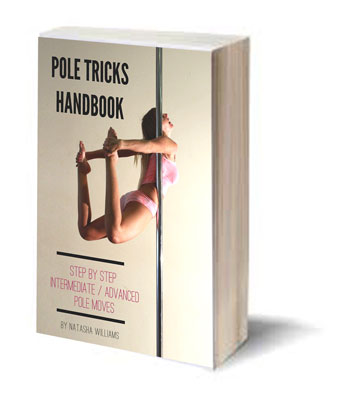 These pole dance training books and manuals are good learning aids, and they're affordable too. Expand your home study library today!
Pole DVDs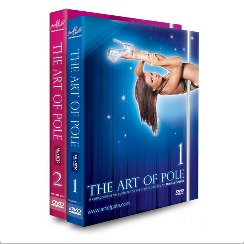 There are some awesome pole dancing DVDs available, by some equally awesome teachers and performers. Which one will you choose?
Of course, it goes without saying that if you plan to teach yourself at home, you'll be needing to get some information on the various poles that are available.
You can also check out these point by point reviews to help you make the important decision about which type of home dance pole is best for you.
Hopefully this information inspires you to start learning to pole dance on your own!

Have You Seen These Pages?

Pole Dance FAQ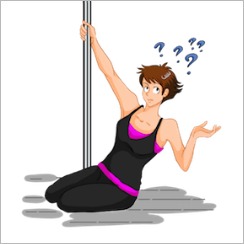 Got pole dancing questions? Who doesn't?! Get answers to frequently asked questions submitted by site visitors. Ask your own too!
Pole Videos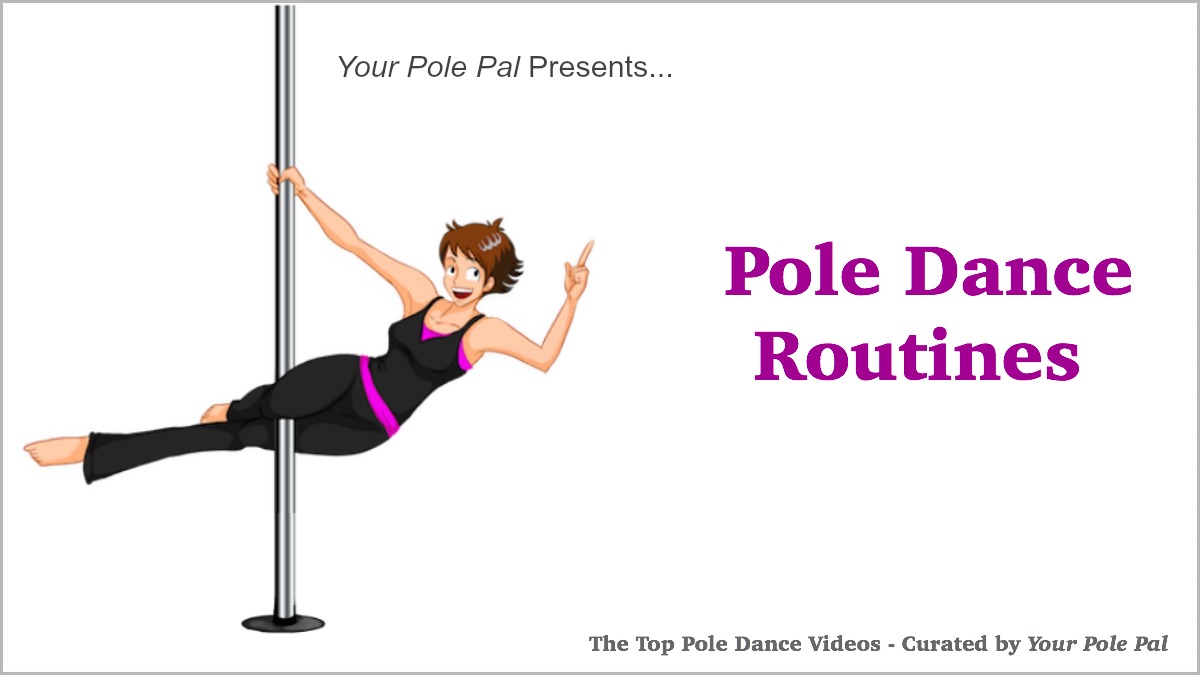 From first time successes to competition performances, you're sure to enjoy these entertaining and inspiring pole dance videos.

Gifts For Polers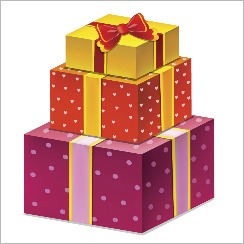 Looking for the perfect gift for the pole dancer  in your life? Check out this section with lots of great gift suggestions.