Ohio Pole Dancing Directory

Home > Studio Directory > Ohio
The Ohio pole dancing directory is brought to you courtesy of:

The Ohio directory page currently has 20 studios listed. Last update: June 6, 2023.

If you're curious about the emerging trend of pole dancing for fitness, and would like to find a class or a teacher near you, this listing of Ohio pole dancing studios can help you get started.
The most current list of Ohio studios is shown below. You'll find them listed in alphabetical order by city, to make it easier to find a studio in your area.

If your studio isn't listed, you can add it easily using the Add or Change a Studio form here. And if you need to update or change your existing listing, you can use the same form.
Reminder!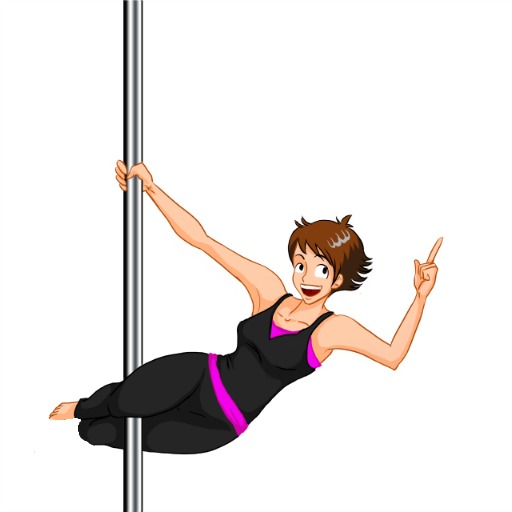 It's a good idea to call ahead if you plan to visit one of these studios. Hours of operation and class schedules have been omitted from the directory purposefully, because these can and do change frequently.
Save yourself a trip and call ahead.

Akron
Alchemy Pole Fitness
1458 N Portage Path
216-413-7407
https://www.alchemypolefitness.com/
Ecole De Pole Akron
1458 N Portage Path
234-334-6150
http://www.ecoledepoleakron.com/
Cincinati
Dimension Fitness
3390 Red Bank Road
513-871-2334
https://www.dimension.fitness/
Oh Foxy Pole Dance Studio
320 W 4th St
+15134808393
https://www.ohfoxy.com

Pole Kittens Fitness
4719 Vine Street
513-559-1665
https://www.polecore.com
Posh Fitness
1216 Sycamore St. Suite #12
513-421-7674
http://www.poshfitnessboutique.com/
Saks Pole Fitness
1178 W Kemper Rd
513-214-4379
http://sakspolefitness.com/

Cleveland
Be Fitness
10400 Clifton Blvd
216-227-9710
https://befitnesscle.com/
Cleveland Eclectic Dance
3635 Perkins Ave, 5th Floor
440-941-7653
https://clevelandeclecticdance.com/
Ecole De Pole Cleveland
1278 West 9th St
216-795-5575
https://ecoledepolecleveland.com/
SoUnique Pole Fitness Studio
3829 Lee Rd
440-381-7877
https://www.facebook.com/souniquepolefitness/
Sunfox Pole Fitness
4389 Mt Carmel Tobasco Rd
513-706-2827
http://www.sunfoxpolefitness.com/

Columbus
Candy Cane
2545 Franksway Street
614-403-9306
https://www.candycaneparty.com/
Fit By Bit Pole Dance
1750 Goodyear Blvd, B
330-802-7304
https://www.facebook.com/p/Fit-by-bit-pole-dance-llc-100065000052907/
Heartfelt Pole Studio
47 E Lincoln St
http://heartfeltmovement.com/
Studio Rouge
4575 N High St.
https://www.studiorougecolumbus.com/
Grove City

Honey Groove Studio
4028 Parkmead Drive
614-991-4042
https://honeygroovestudio.com/
Kettering
Femme Fatale Dayton
4623 Gateway Circle
937-203-0959
https://femmefataledayton.com/
Lima
Pole Passion Studio
2 Town Square
419-221-2525
http://polepassionstudio.com/
Toledo
Paulette's Studio of Dance
4853 Monroe St
419-654-3262
http://dancetoledo.com/
No studios near you?
If you don't see any studios near you listed above, don't despair! Instead, use the search feature below to expand your search. Simply enter the words "pole dancing" (without the quotes) along with your city, then hit the search button.
This search goes beyond the on-site directory and will return results from all over the internet that match your search query. If there are any studios that don't yet have a listing in this directory, they should turn up in this search.

Still not having any luck?

Sorry to disappoint you. Looks like you're going to need some alternatives.
How about looking into ways you can learn at home? Did you know that removable poles for home use are very common these days? You might consider getting your own equipment, then using one of these home learning resources to teach yourself to pole dance...
Online Learning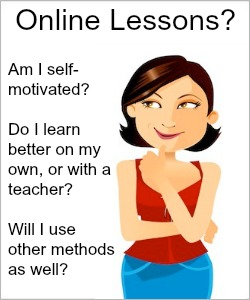 Are online pole dance classes right for you? Check out different programs, including costs, features and more.
Books & Manuals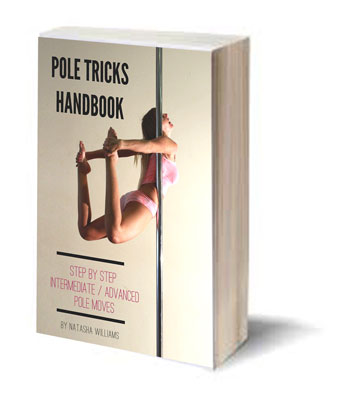 These pole dance training books and manuals are good learning aids, and they're affordable too. Expand your home study library today!
Pole DVDs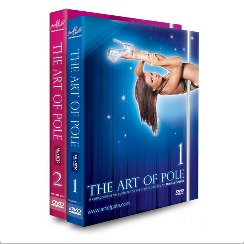 There are some awesome pole dancing DVDs available, by some equally awesome teachers and performers. Which one will you choose?

You can help keep the directory current

If your studio isn't listed here, or if you see something that needs updating, please let Your Pole Pal know. Just fill out this quick form so your changes or additions can be made at the next update.

More Resources To Help You Learn...

Flexibility Tips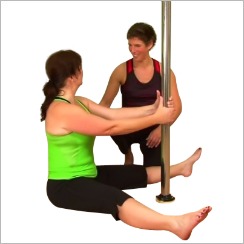 Whether your goal is to improve your pole moves or avoid injury, getting and staying stretchy is where it's at.

Pole FAQ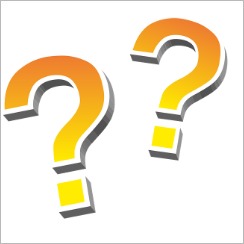 Got a question? Check out these FAQs. You can even ask your own. No matter your question, Your Pole Pal is here to help.
Pole Exercises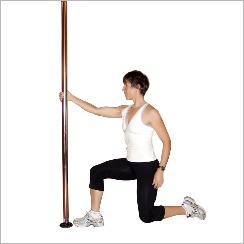 Build pole strength while you tighten your tush and tummy with these effective exercises that use your pole as a workout partner.