California Pole Dancing Directory

Home > Studio Directory > California Pole Dancing Directory
This page generously sponsored by: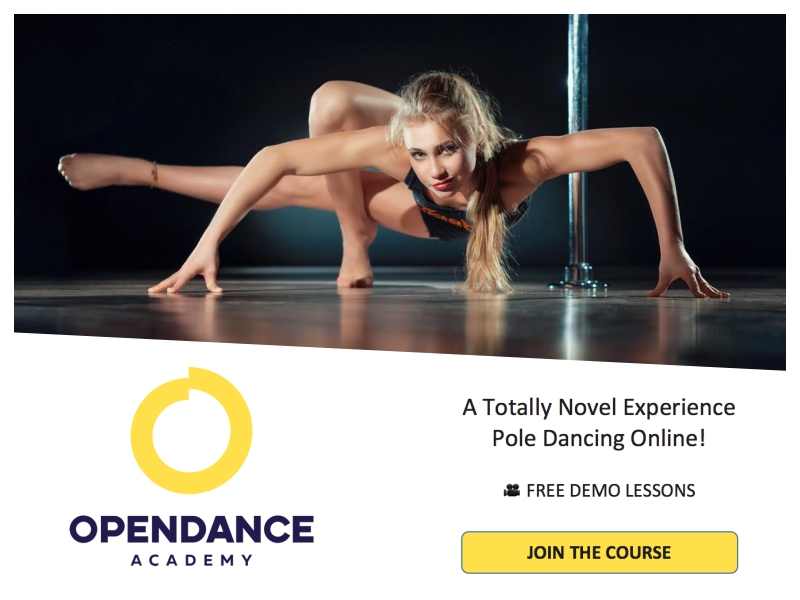 There are currently 42 studios listed in this section. Last update: June 13, 2023.

Welcome to the directory of California pole dancing studios, instructors and party companies. All listings appear below in alphabetical order grouped by city or, in the case of large cities like Los Angeles, listings are also grouped by neighborhood (ie. Hollywood, LA).

If your studio isn't listed, you can add it easily using the Add or Change a Studio form here. You can also use the same form if you need to update or change your listing.
Thanks for helping to keep the California Pole Dancing Directory up to date!

Reminder!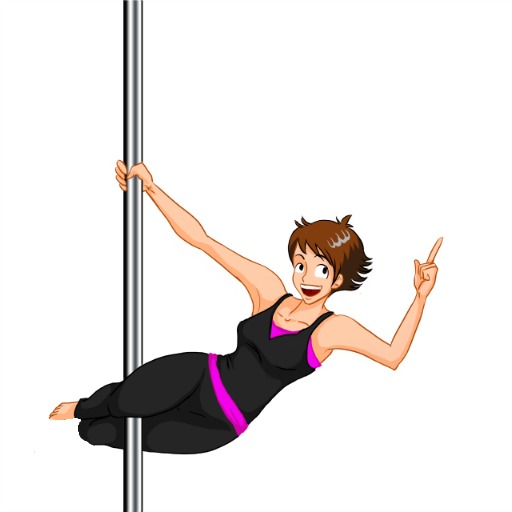 It's a good idea to call ahead if you plan to visit one of these studios. Hours of operation and class schedules have been omitted from the directory purposefully, because these can and do change frequently.
Save yourself a trip and call ahead.

Anaheim
360 Pole Fitness
5565 E Santa Ana Canyon Rd
714-202-5831
http://www.360polefitness.com/
Atascadero
Flip Tease
7379 El Camino Real
805-619-9470
https://flipteasestudio.com/

Berkeley
Flux Vertical Theatre
811 University Ave. suite 104
510-806-8730‬
https://www.fluxverticaltheatre.com/
Pole + Dance Studios
1636 University Ave.
510-674-8536
https://www.poleanddancestudios.com/

Brea
Inversion Dance Studios
710 North Brea Blvd. Ste D
626-826-6226
https://inversiondancestudios.com

Carson
Romance and Dance
22221 Avalon Blvd
562-225-2568
https://romanceanddance.com/

Chino Hills
Black Velvet
14670 Pipeline Avenue, Suite H
909-907-4799
https://www.blackvelvetdance.com/

Corona

360 Pole Fitness
161 N. McKinley Street, Suite 126
951-340-2991
http://www.360polefitness.com/

Culver City

PŌL
11834 Teale Street
310-384-6951
https://www.pol.dance

Secret Pole Dance Studio
11409 Jefferson Blvd.
https://www.secretpoledancestudiollc.com/

Fountain Valley

Urban Aerial Fitness
8780 Warner Ave
714-502-4983
https://urbanaerialfitness.com/
Fresno
Aerial Angels
1421 N. Clovis Avenue, Suite 103
888-299-4199
https://www.aerialangelspolefitness.com/

Hollywood
Aeriform Arts
1276 North Van Ness Ave.
323-466-2374
https://www.aeriformarts.com/
BeSpun
7561 Sunset Boulevard #102
312-876-7786
http://bespun.com/

Huntingdon Beach

Elevate Aerial
21591 Surveyor Cir Unit 3A
714-642-8194
https://www.elevatehb.com/

Embody Alternative Fitness
14340 Bolsa Chica Rd. A2
562-494-8925
https://www.embodyalternativefitness.com

Lake Forest
Premier Pole
949-525-7197
http://www.premierpole.com/
Want to Get Super Stretchy?

Check out the Hyperbolic Stretching Program to quickly and safely improve your flexibility for pole dancing.

Los Angeles
Evolve Dance Studio
5872 W. Pico Blvd.
323-230-9605
https://evolvedancestudio.com/
Hourglass Exercise Studio
5710 W. Manchester Ave., Suite 203
310-642-8473
https://www.hourglassexercisestudio1.com/
S-Factor
5225 Wilshire Blvd, Suite B
323-965-9685
https://www.sfactor.com

The Vertitude
8511 Canoga Ave., Unit D
818-245-526
http://www.thevertitude.com/

Nevada City
Lifted Pole Fitness
574 Searls Avenue
530-362-8086
https://liftedpolefitness.com/

Newport Beach
Haus Of Embodiment
2072 Southeast Bristol Street
714.340.5255
https://hausofembodiment.com/

North Hollywood
Luscious Maven
11135 Weddington St, Suite 113 +114
818-824-4091
https://www.lusciousmaven.com

Novato
Entangle & Sway
1553E S. Novato Blvd.
415.854.2466
https://www.entangleandsway.com/
Oakland

Atomic Allure
337 13th st. Suite 201
510-565-0867
https://www.atomicallure.org/

Pole + Dance Studios
366A Grand Ave.
510-309-3778
https://www.poleanddancestudios.com/

Oakley

Rockit Pole Fitness
1625 Main St. #1003
925-470-7991
http://www.rockitpole.com

Pacifica
Steel Heart Dance
86 Eureka Square
https://www.steelheartdance.com
Palm Springs
Hot Yoga Plus
611 S Palm Canyon Dr #206
760 832 8655
https://hotyogapluspalmsprings.com/pole-fitness

Pasadena
Beehive Pole Studio
540 N. Fair Oaks
918.900.7064
https://beehivepolestudio.com

Rancho Cucamonga

Romance and Dance
9552 Foothill Blvd.
909-437-4030
https://romanceanddance.com/

Redondo Beach
Sadie's Pole Studio
3645 Inglewood Ave, #11
310-773-0298
https://classpass.com/studios/sadies-pole-studio-redondo-beach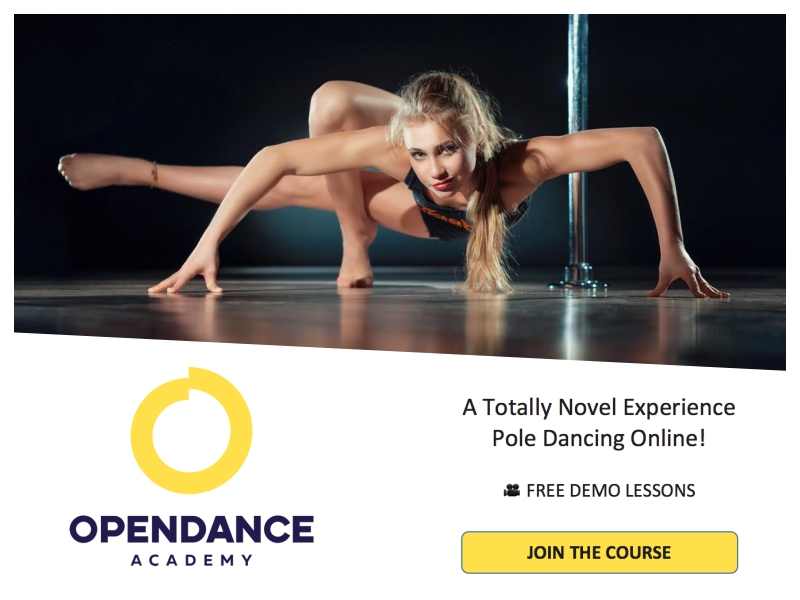 Redwood City
Inspiration Studios
2682 Middlefield Rd Units N & O
650-549-5395
http://www.inspirationstudios.com/
Roseville
Vertical Fitness Studio
107 S. Harding Blvd Suite E
916-508-3234
http://www.verticalfitnessstudio.com/

Sacramento
Epic Pole Fitness
5445 Diablo Dr.
855-515-3742
https://www.epicpolefitness.com

Love Aerial
1260 Triangle Ct.
916-572-5288
https://loveaerial.com/

San Franciso
Entangle & Sway
2791 Bush St.
415.854.2466
https://www.entangleandsway.com/

Pole + Dance Studios
301 8th Street, Ste 225
415-657-6339
https://www.poleanddancestudios.com/
Sisters In Motion SF
245 Columbus Avenue
415-323-6610
https://www.sistersinmotionsf.com/
VRV3 Studios
520 Haight Street
415-872-9077
https://vrv3studios.com

San Jose

Magnetic Pole Fit
2264 Quimby Road
669-214-6210
https://magneticpolefit.com/
Santa Ana

MBRZ Dance Studios
730 Poinsettia Street North
714-884-7688
http://www.mbrz-ds.com/
Smoke and Mirrors Fitness
2710 S Grand Ave.
949-299-2614
https://www.smokeandmirrorsfitness.com/
Santa Monica

The Pole Garage
1720 20th Street Suite #205
310-392-2605
http://www.thepolegarage.com

Signal Hill
Embody Alternative Fitness
3301 E. Hill St #401
562-494-8925
https://www.embodyalternativefitness.com

Studio City
Metamorphosis: Mind, Body & Pole
11638 Ventura Blvd
818-509-6743
https://www.facebook.com/MetamorphosisMindBodyAndPole

Tustin
Uplift Movement Awakening
478 El Camino Real
949-503-0133
https://upliftmovementawakening.com/

Not seeing anything in your area?

Uh oh, sorry about that. But don't worry, there's still hope! Why not check out this learning resource page for learn-at-home options if there's no studio nearby?
And finally, if you're super enthusiastic, you might even consider teaching yourself, and then taking a course to learn to teach others. That way, you can help potential students in your area. After all, California is a big state, and there's plenty of room for more studios!
If you're curious, you can learn more about teaching pole dancing on this page.

You can help keep the directory current

If your studio isn't listed here, or if you see something that needs updating, please let Your Pole Pal know. Just fill out this quick form so your changes or additions can be made at the next update.

Want to explore some more?

Pole Shoes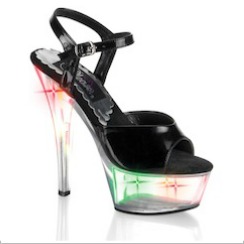 Pole dancing means different things to different people. If you'd like sexy shoes with your pole, check out this selection that's sure to please.
Dance Poles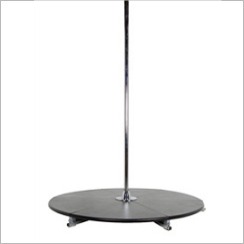 All you need to know about the different dance poles. From platform to permanent, get the pros & cons, read reviews & more.

Pole Fitness DVDs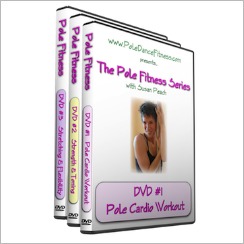 Geared toward newer pole dancers, this set of 3 pole fitness DVDs cover cardio, strength and flexibility training.