Sexy Women's Boots
For Pole Dancing

Home > Pole Dance Shoes > Pole Dancing Boots

If you're searching for the perfect pair of sexy women's boots for pole dancing, look no further!

This page contains affiliate links. If you make a purchase through one of these links, Your Pole Pal may receive a small commission (at no cost to you). Learn more.

If you're anything like Your Pole Pal, a pair of sexy platform ankle boots like these is on your secret pole dance wish list. Or maybe it's thigh red leather boots you're after, or a pair of platforms that lace up the back? No matter, there are plenty of options for you here!
Let's not forget that there is a practical side to wearing boots for pole dancing too, since the right boots can help you get a better grip during inversions and leg holds. (But the wrong ones can damage your pole, so choose carefully!)

Depending on the style, boots can also offer some protection from pole burn on your legs, and of course they give you a super sexy sway when you walk.
Just below you'll find several galleries chock full of sexy women's boots organized into categories to make your search easier. To get started, you can either scroll down the page to browse all the galleries, or tap/click on any of the links below to jump directly to any of the galleries.
When you see something that interests you, just click to shop directly with the authorized online retailer to get authentic brands at the best prices.

Browse Sexy Women's Boots By Color

White Platform Boots
A pair of white platform boots will take you far since they go with almost everything. Whether you want thigh high, lace up or glitter, you're sure to find something in this collection.

Black Platform Boots

You can't go wrong with black, and there are so many options to choose from. Lace them up the back, front or side; get them in ankle booties, knee high or thigh high; try velvet, leather, or PU; and go anywhere from a 4" to a 10" heel. You'll find it all here!

Sexy Red Platform Boots
If your basic black boots are starting to feel a bit boring, maybe something a little more devilish is in order to spice things up! How about a pair of red leather boots, or some thigh high red platforms? After all, nothing says sexy quite like red!

Search by Style

Sexy Platform Ankle Boots

A pair of sexy ankle boots is perfect if you can't decide between pole dance shoes or boots.
This style gives you some of the benefits of boots (the ability to help you "stick" better to the pole when climbing), but offer the versatility of shoes, which typically come in a greater variety of colors, styles and heel heights.
Your Pole Pal's all-time favorite seller of the world's sexiest platform ankle boots is Pure Upscale. They specialize in Pleasers and carry a huge selection. Click the image below to check out all 400+ styles and colors.

Click to browse Pure Upscale's selection of ankle boots
Platform Thigh High Boots
Thigh high boots can be just the ticket to help reduce pole burn and get a better grip on your pole. The right style is key here, as you'll want to avoid buckles, zippers and other embellishments that might damage your pole. You'll also want a snug fitting style in order to keep your grip. And of course practice makes perfect, so be sure to give yourself plenty of time to adjust to poling with your new thigh high boots.

Sexy Lace Up Boots

These sexy lace up boots add a touch of fun to any pole dancing outfit. From dainty ankle high styles to full length thigh highs, they'll put the sizzle in your sexy.

Of all the different pole dancing boots available, lace ups are always at the top of the popularity list. Why? Probably because they're so versatile and come in a such a huge variety of styles. Check them out below...

Extreme Platform Boots

What qualifies as "extreme" when it comes to platform boots? For this collection, Your Pole Pal chose boots with a minimum 8" heel. You'll also find 9" and 10" heels too. Come on in and browse, if you dare!

Platform Knee High Boots
Knee high platforms are a nice compromise. They offer lots of options if you want to wear boots for pole dancing, but they leave the skin on your thighs uncovered so you can feel more secure doing inversions and other tricks that require contact between the pole and your thighs.
Prefer Shoes to Boots?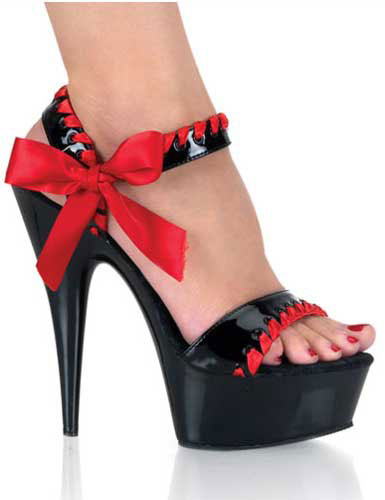 No worries! You can see a huge variety of sexy pole dancing shoes here.


Check Out These Pages For More Great Info...
Pole Reviews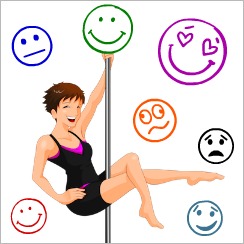 If you're doing dance pole research, don't miss these in-depth reviews. Making the right choice just got easier!
Plus Size Pole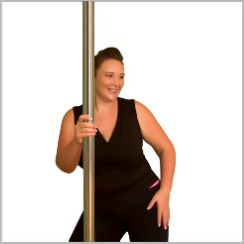 Are you a plus size pole dancer looking for support, tips, resources, or inspirational role models? Here's a section just for you!
Pole Safety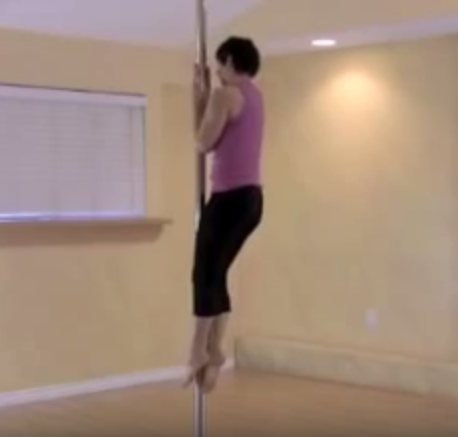 Dancing safely means making sure your pole is safe to dance on. Every. Single. Time. This page will show you how, including a video on load testing your pole.

Your Pole Pal loves to have fun, but she also has to earn a living, right? That's why you'll see ads on this site. She may also earn commissions on some of the products you'll see here, but there's never any cost to you since the advertisers pay for these.

The income generated through these means helps ensure Your Pole Pal can devote the time to providing you with all the free and fabulous information & resources you'll find on this website.
Want to learn more? Your Pole Pal invites to you read her full advertising disclosure. You know...in case you haven't read enough legalese lately.