Pole Shoes - Tips & Tricks


Home > Shop For Shoes > Shoe Tips & Tricks

If you've been taking pole dancing classes and you're ready to graduate from bare feet to shoes, here are a few helpful tips.
On this page, you'll learn how to choose the best pole shoes, and how platform shoes can actually help you get (and stay) into some of those amazing pole tricks. There's also a couple of tips to help you break in your news shoes and get a better fit on the cheap. Read on!

Pole Shoes - Tip #1

Ankle Straps
If you're going to be doing inversions or advanced spins, it's generally a good idea to look for a pair of pole shoes that have ankle straps, like these...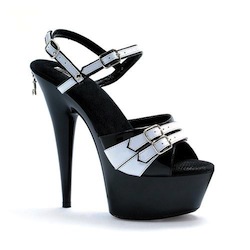 Not only do ankle straps look great, they also help you feel secure knowing that your shoes are going to stay put. After all, you don't want your shoes flying off your feet in the middle of an otherwise sexy move!
It's important to wear shoes that fit well and feel secure, so that your attention is on your pole moves instead of worrying about whether your shoes are going to come off when you invert.

That said, a simpler shoe with a plain upper and no straps can also make for a good first pole shoe, if you're only going to be doing basic moves or if you just want an inexpensive pair to learn how to walk and dance in platform shoes.
Just be sure you have something more secure on your feet when you're ready to get airborne!
Tip #2
Platforms with Purpose

Did you know that you can use that heavy platform to your advantage? Aside from the extra height they provide (which also helps your legs look longer), the additional weight that the platform provides can act as a counter-balance for some advanced moves.
Hefty platforms can actually help you get (and stay!) into some poses, particularly some of those inversions where one foot is on the pole and the other is somewhere out there behind you!
Be sure to use caution until you get used to the extra weight on your feet though, especially when you're upside down. Remember that control is critical, and don't let momentum get the better of you.

Tip #3

Break Them In

Breaking in your new pole shoes is something you'll probably want to do before you wear them to class, in that competition, or anywhere else for that matter.
One of the best ways to do this is simply to wear them around the house for short periods. Start with a few minutes a day and gradually increase the time you spend in your new shoes.
If you have a dance pole at home, you can pop your shoes on after you're all warmed up, and try some of your more basic moves while wearing them. As you gain confidence, gradually increase the difficulty of the moves you do while wearing your shoes.
It's important to remember that breaking in your shoes is a process, and they may not feel totally comfortable right away. Wearing them for a few minutes a day every day will be much more effective than trying to "cram" by wearing them for a couple of hours just once, then expecting them to be comfortable. Slow and steady wins the race!

Tip #4

A Tad Too Tight?
If your new pole shoes are just a bit tight, even after you've been working at breaking them in, they may need a bit of gentle encouragement to relax some more.
To do this, put on a pair of thin socks while you're wearing your shoes around the house. It's important to start thin, with a summer weight sock, because it often doesn't take much to ease the shoes out a bit. You don't want to end up with the opposite problem and over-stretch them!
This tip isn't going to help if your shoes are truly too small (in that case, hopefully you can return them for a larger size) but it can help if they're just a wee bit too snug in one or more spots.
Tip #5

Customize the Fit
To help ensure a perfect fit for your new pole shoes, try this nifty little hair dryer trick. Note that this only works with shoes that have a plastic upper, so don't try it on leather or cloth!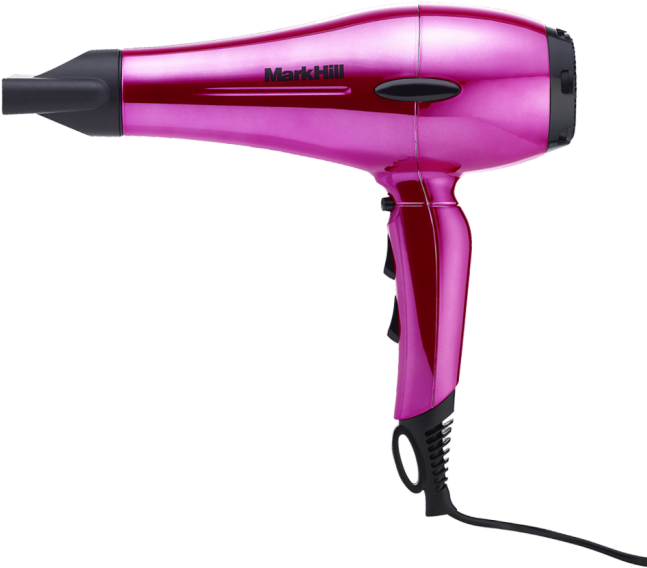 Using a hair dryer on the lowest heat setting, gently warm the plastic or PVC upper of the shoe (that's the part that covers the top of your foot) with the hair dryer.
Not too hot mind you, as you're going to be putting your foot in it and you don't want to get burned!
But you do need to make the plastic fairly soft and pliable, so be patient and warm the shoe up slowly so you can monitor how warm it's getting.
After the plastic has softened, let it cool just enough so that you can put your shoes on without feeling uncomfortable. Walk around in them for a few minutes, until the plastic cools right off.
As the shoes cool, they'll mold to your foot. Though it's no guarantee, this simple little trick can help your pole shoes to stay on your feet where they belong.

You might also be interested in...

Dance Pole Reviews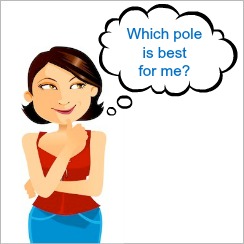 Looking to buy a pole, but not sure which one is right for you? These detailed reviews can help you decide.
Pole DVDs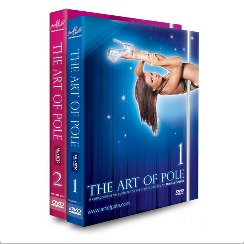 There are some awesome pole dancing DVDs available, by some equally awesome teachers and performers. Which one will you choose?
Get The Gear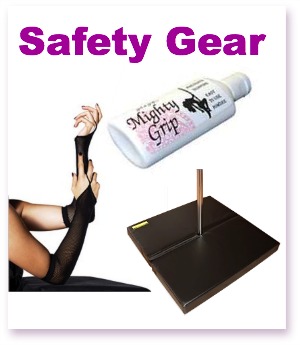 Staying safe is easier when you have the right gear. Learn how products like pole grip and crash mats can help make sure you stay safe up there.