Pole Dance Shoes

(Find Your Perfect Pair!)
Home > Pole Dance Shoes
Looking for the perfect pair of pole dance shoes? You're in the right place! Whether you're looking for hot pink platforms, LED lights or glow-in-the-dark shoes, or a pair of sexy leather boots for pole dancing, you'll find it all here.
This page contains affiliate links. If you make a purchase through one of these links, Your Pole Pal may receive a small commission (at no cost to you). Learn more.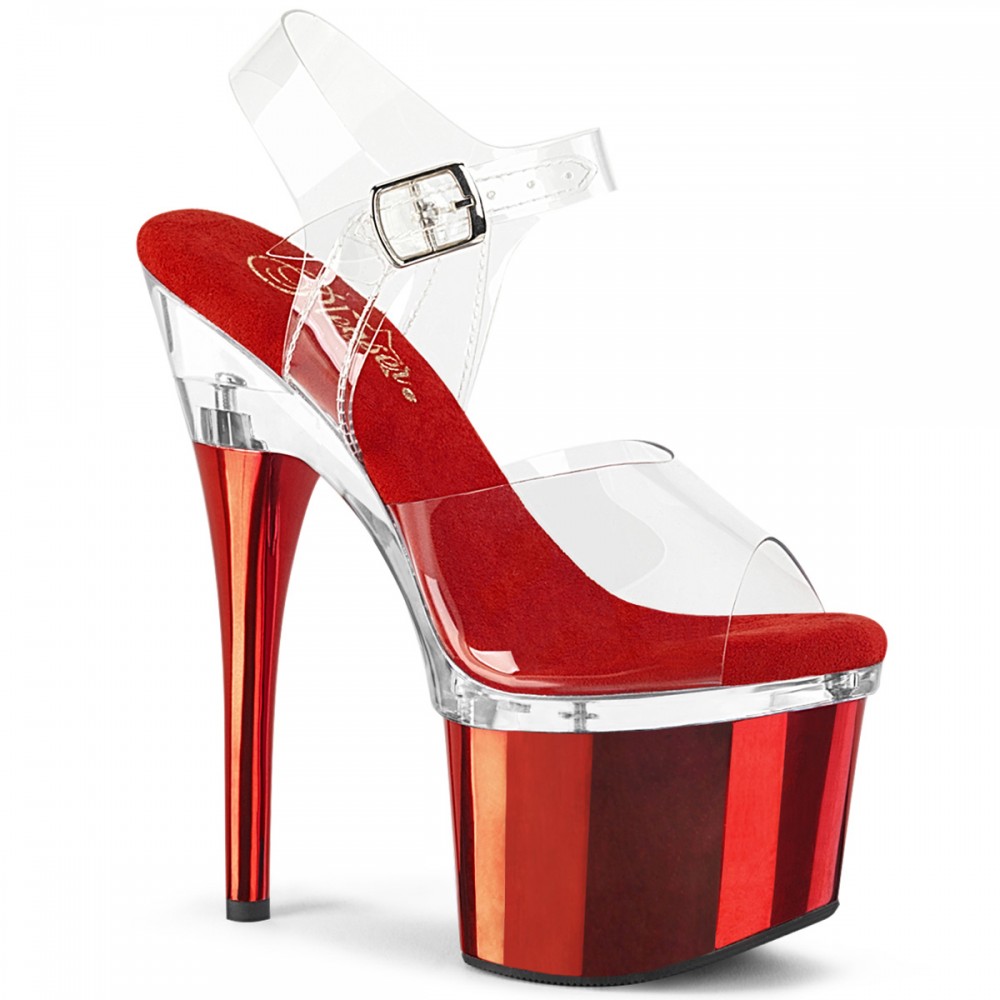 On this page you'll find lots of easy-to-browse galleries. Each gallery features a specific color or style of shoe so you can easily find what you're looking for.

And if you're just curious, or feel like browsing, well that's easy too!

And best of all, just tap/click on any shoe that catches your fancy, and you'll be able to shop directly with the manufacturer or their authorized online retailer. That way you'll know you're getting the real deal at the best price.
To get started, you can either scroll down the page to browse all the galleries, or tap/click on any of the links below to jump directly to any of the galleries.
Browse Pole Shoes By Color

Clear Platform Shoes
Looking for a sexy pair of clear platform shoes? Great choice! They go with everything in your wardrobe, so they're very versatile. And you'll find a nice selection at great prices right here.
Sexy Red Pole Dance Shoes

Looking for a hot pair of sexy red shoes? If you think red heels are the sexiest thing since...well - YOU! - check out this collection of shoes perfect for pole dancing, all in the color you love best...red!
Silver Platform Shoes
A nice pair of silver platform shoes can do wonder for your pole dancing. Skeptical? Consider the versatility factor alone - you'll get lots of wear out of them, since silver goes with almost any color. Bring on the sexy silver shoes!

Sexy Pink Shoes
Your Pole Pal has been on a mission to find you the largest possible selection of sexy pink pole dance shoes. From hot fuchsia to baby pastel pink; from feathers and sequins to leather and lights, from chunky heels to ultra sexy stilettos, they're all here just waiting for you...and all in pink!
White Platforms
A good pair of white platform shoes is a staple of your pole dance wardrobe. And if you're on a budget they'll serve you well, since they'll go with lots of different things. They can provide a neutral background to a more colorful outfit, or add punch to an all-white number...if you dare! If you're on the hunt for a new pair of white platforms, check out this great collection, curated just for you.
Gold Platform Shoes
All that glitters may not be the real thing, but you'll definitely dazzle in any of these fabulously sexy gold shoes. From chunky gold and black platforms to sexy rose gold ankle boots, you're sure to find something in this collection to satisfy your craving.

Browse By Style

Chunky Platform Shoes
Looking for chunky platform shoes? Some pole dancers just love this look, whether it's a pair of chunky goth platforms, or a cute pair of chunky but sexy Mary Janes.

Your Pole Pal has searched high and low to find a wide variety of styles, colors and moods in platforms with that chunky look. Take a peek in the gallery below, you're sure to find something that appeals!

Sexy Mary Janes
Sexy Mary Jane shoes are such a great blend of hot and cute. The strap across the top of the foot is what defines them as Mary Janes, but you'll see a huge variety of different looks if you browse the shoes below.
The Mary Jane style is great for pole dancing performances because the strap helps to ensure they stay on securely and don't go flying off your foot during an inversion, which is definitely NOT sexy!
Your Pole Pal had a great time searching for this collection for you. If you like the Mary Jane look, you're sure to love this gallery.
Stiletto Heels
Looking for an amazing pair of pole dance shoes? Stilettos are one of the hottest choices you can make!
A stiletto is a very sexy type of heel that starts out thicker at the top, and becomes thinner at the tip. This gives an ultra sexy look to the heels, and is a sure-fire way to add sex appeal to your pole dancing routine.

Stiletto high heels are available in a huge range of colors and styles. They can also be combined with a platform, ankle straps, and all manner of embellishments and decoration, for endless possibilities.
Your Pole Pal has searched high and low to bring you loads of gorgeous stilettos. Happy browsing...
Pleaser Pole Dance Shoes
If you're looking for the ultimate in sexy shoes, Pleaser is the brand for you!
What makes Pleaser THE go-to sexy shoe? And why are they so popular?
Quite simply, Pleaser footwear oozes sensuality. Pleasers are just a touch on the wild side, without being too over the top.
This popular brand is also defined by high quality, attention to detail, and innovative designs. The variety of styles is incredible, and sex appeal is practically built into every pair. It's no wonder Pleasers are among the most popular shoes in the world.
Take a few minutes to browse and you're sure to find something you just have to have!
Sandal Platforms
Whether you want a dainty little minimalist platform shoe, or a sexy pair of stiletto platforms, you'll find lots of options in this next gallery.
The choices are truly mind boggling in fact! There's white, black, pink, even clear, light up, and animal print platform sandals.
You can get them with chunky, dainty, stiletto, or flared heels, with or without ankle straps, and with lots of different embellishments like bows, rhinestones, and even unique heel designs.
Have fun browsing this collection!
Sexy Ankle Strap Shoes

Strappy shoes are incredibly sexy, and very practical for pole dancing as the straps make sure the shoes stay put.
If you've been taking pole dancing classes in bare feet for a while now, you may be thinking about trying out your first pair of pole dance shoes. If so, sexy ankle strap shoes come high recommended for the added safety benefit.
And no one needs to know there's an ulterior motive for your choice, since all these styles are incredibly yummy!
LEDs, Lights and Glow Shoes

These sexy light up shoes are just about the coolest thing going! They come in a variety of colors, styles and heel/platform heights, so there's something for everyone.
If you're looking for a shoe that will stand out at an upcoming pole dance competition you're sure to find it here. 
Extreme Platform Shoes

To qualify for the distinction of being featured in this gallery, every shoe had to have a heel height of at least 8 inches. Many are even higher, with lots of choices in the 9 to 10 inch range as well. Careful that you don't fall off!
If you're searching for something that's way out there - or way up there - be sure to check these ones out. Your Pole Pal has searched high and low (OK, just high actually) to bring you this collection of pole dance shoes that go to the extreme.
Would You Rather Look At Boots?

No problem! Just click to see Your Pole Pal's collection of sexy pole dance boots.

Other Pages You Might Like...
Crash Pads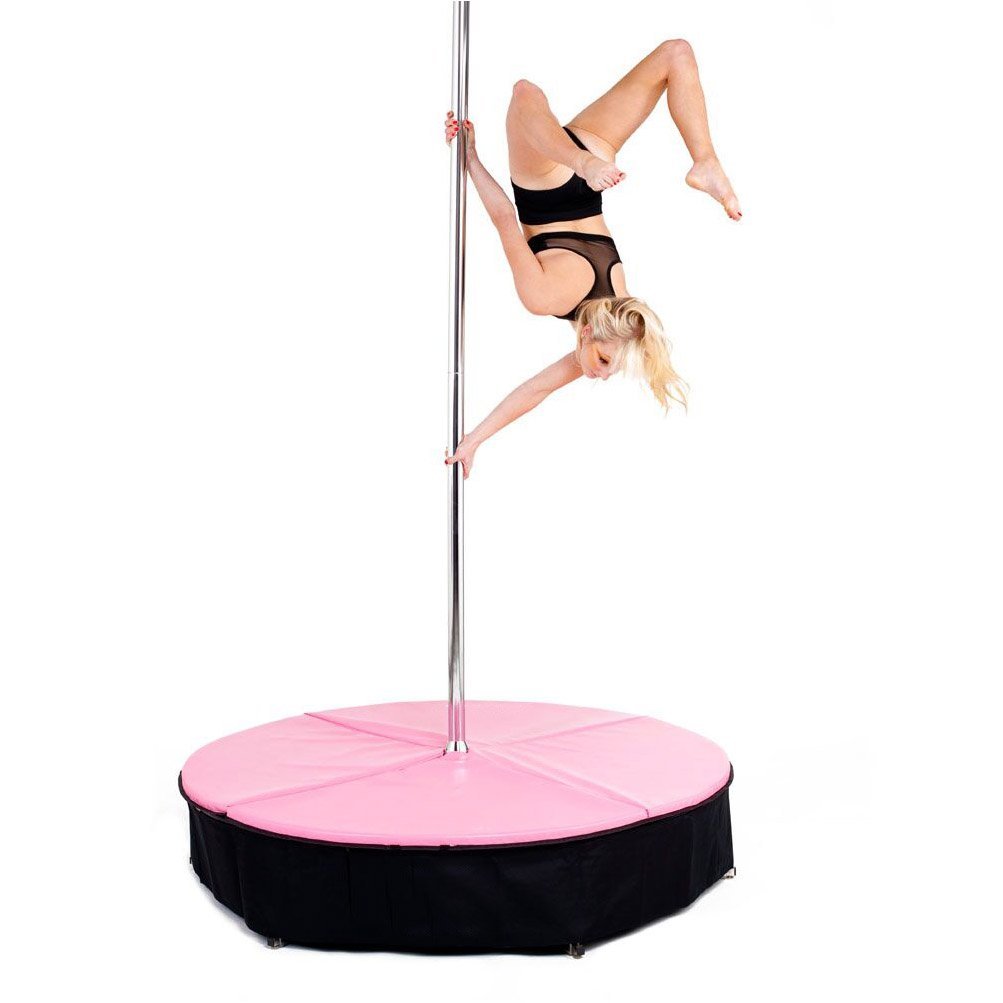 Better safe than sorry! Learn more about the importance of pole safety, and how a crash mat can help protect you from injuries.
Pole DVDs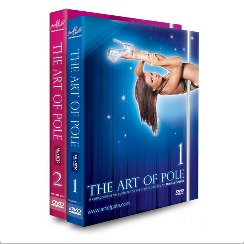 There are some awesome pole dancing DVDs available, by some equally awesome teachers and performers. Which one will you choose?
Books & Manuals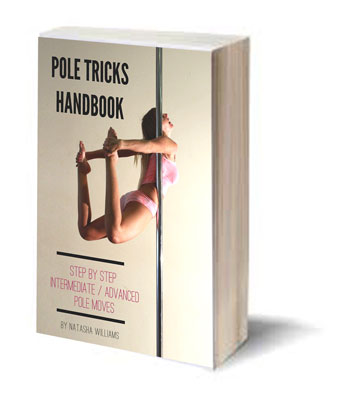 These pole dance training books and manuals are good learning aids, and they're affordable too. Expand your home study library today!
Your Pole Pal loves to have fun, but she also has to earn a living, right? That's why you'll see ads on this site. She may also earn commissions on some of the products you'll see here, but there's never any cost to you since the advertisers pay for these.

The income generated through these means helps ensure Your Pole Pal can devote the time to providing you with all the free and fabulous information & resources you'll find on this website.
Want to learn more? Your Pole Pal invites to you read her full advertising disclosure. You know...in case you haven't read enough legalese lately.