Pole Dance Shoes - Best Online Sources

Home > Pole Dance Shoes
Wherever you are in the world, if you're looking for the perfect pair of pole shoes you're in the right place! Whether you have in mind a pair of hot pink platforms, LED lights or glow-in-the-dark shoes, or some sexy Pleaser brand shoes for pole dancing, Your Pole Pal has you covered.

This page may contain affiliate links. If you make a purchase through one of these links, Your Pole Pal may receive a small commission (at no cost to you). And that helps ensure this site stays online...thank you! Learn more.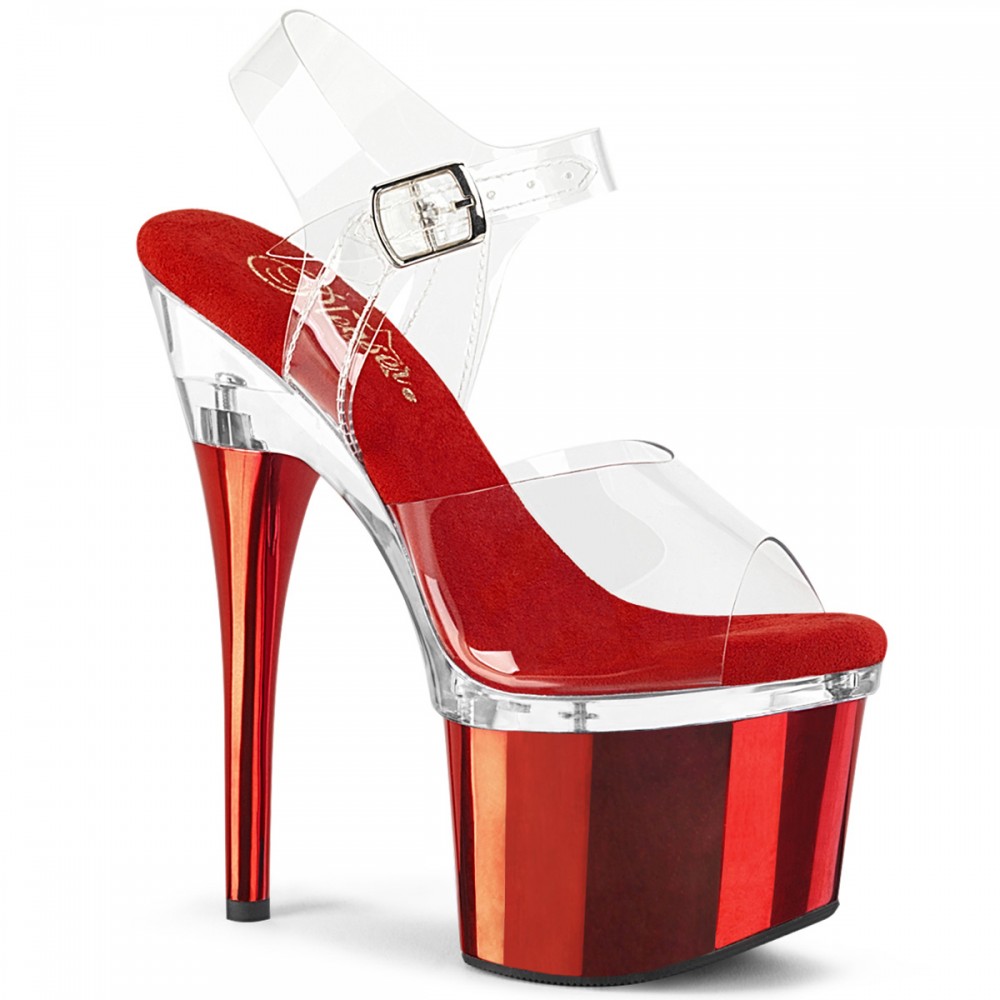 The very best selection of pole dancing shoes is generally found online. Aside from the fact that you aren't likely to find many sexy platform shoe shops in smaller towns and cities, the sheer number of colors and styles available today means that even a large shop in a big city is unlikely to carry every style in every color and size. Online shopping to the rescue!

And while shopping for shoes online can feel a bit risky (what if they don't fit?!) the best websites will offer a generous return/exchange policy so you can feel confident ordering from them. Free or low-cost shipping is also very common these days, and shipping times are generally very fast, typically less than a week. Some online shops even offer price matching so you can be sure you're always getting the best price possible.
Read on for Your Pole Pal's recommendations for top places to shop online for pole dance shoes...

Top Pick for Pole Dance Shoes - USA & Worldwide

Your Pole Pal's top pick for pole dance shoes in the USA and worldwide is Pure Upscale. This company is based in Los Angeles and is one of the best sources of quality pole shoes, whether you live in the United States or elsewhere. However the free shipping to US addresses on all orders over $99 is a real perk for American pole dancers.
In addition to free US shipping, Pure Upscale boasts a 3-7 day delivery time frame, price matching, and a 30 day return policy. They also offer payment plans through Klarna, and their 12 year track record in business all adds up to an awesome shopping experience.
With several warehouse locations stocking literally hundreds of styles, there's a pretty good chance Pure Upscale has what you want in the shoe department.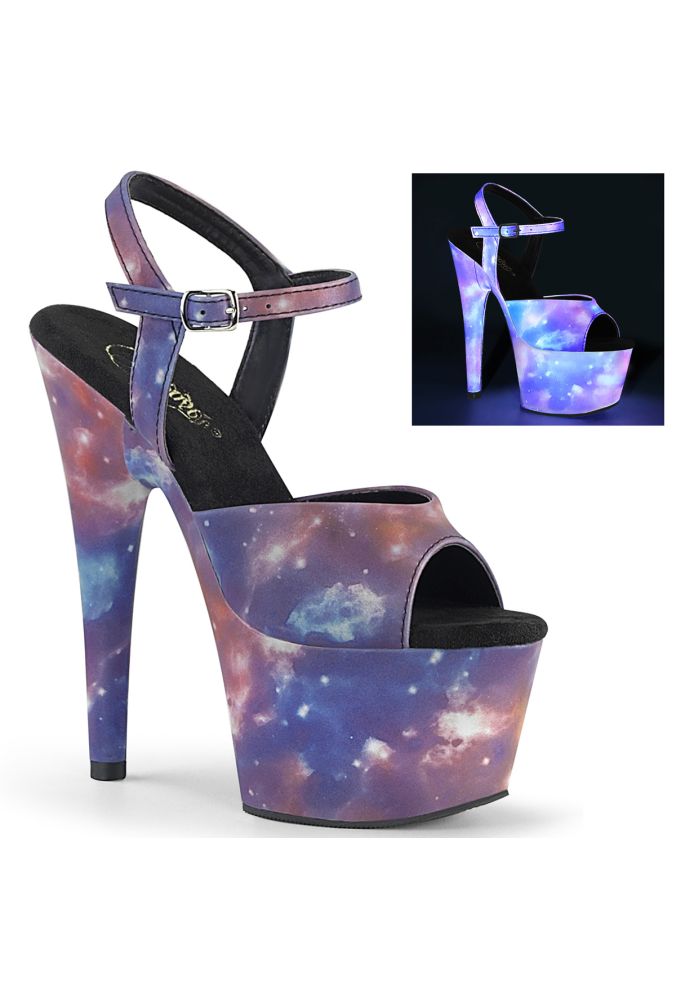 Adore Galaxy Ankle Strap Shoe by Pleaser, available at Pure Upscale
For non-USA residents, know that Pure Upscale does ship internationally to most countries, so they're a great choice no matter where in the world you live. However for Canadians, Your Pole Pal recommends ShoeFreaks (see below). This company offers free Canada-wide shipping with faster turnaround times, as they are physically located in Canada.
Shop for shoes at PureUpscale.com

Top Pick for Pole Dance Shoes - Canada

As Canadians, we often seem to be living in the shadow of our neighbo(u)r 😉 to the south. Yes, we can order most anything online from an American website. But not only do we get dinged by the currency conversion, shipping rates can be insane, not to mention those pesky customs and import duties. What's more, shipping can take forever thanks to backlogs at the border, all of which can leave us wondering if it's even worth it to make an out-of-country purchase.
ShoeFreaks to the rescue!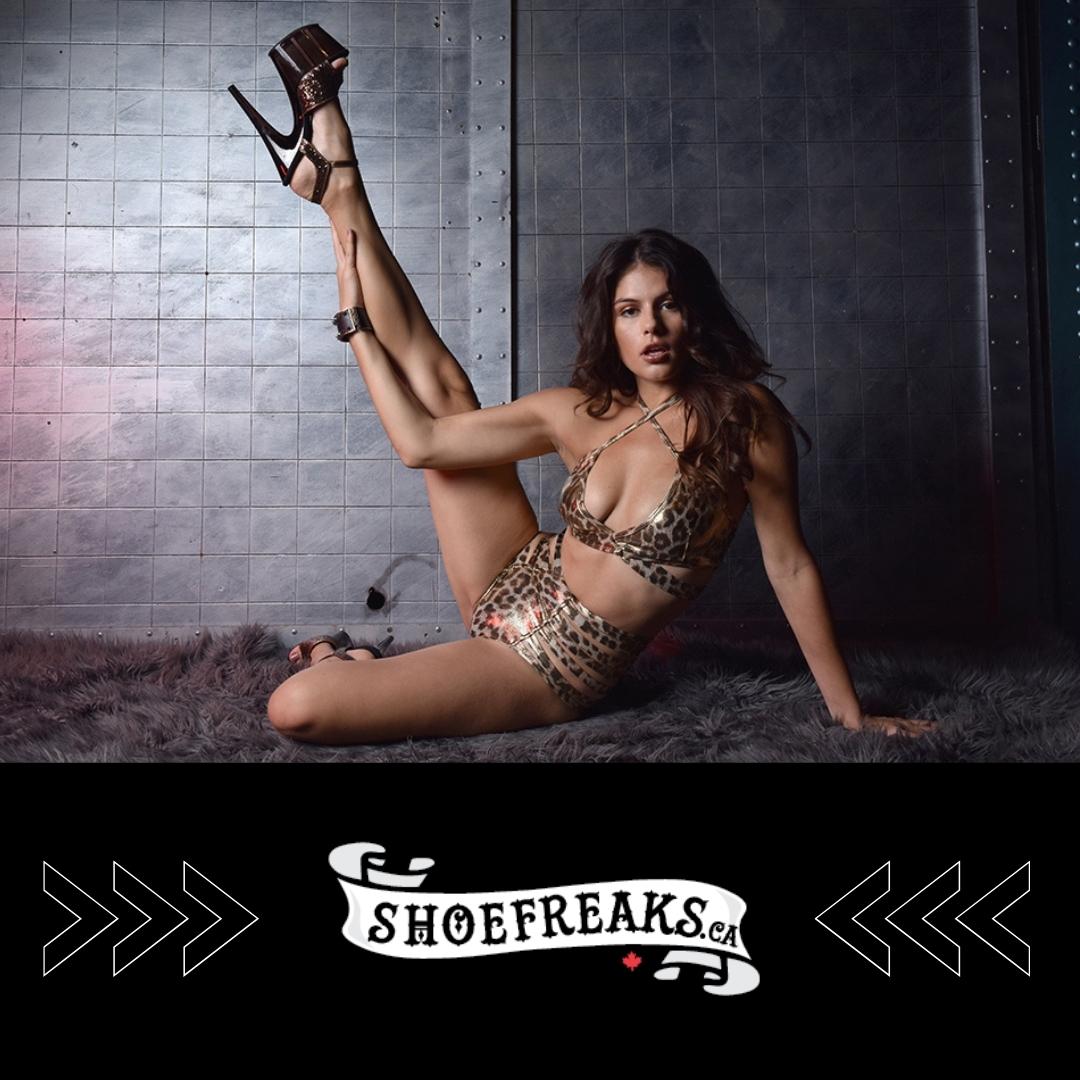 ShoeFreaks is THE place for Canadians to shop for pole dancing shoes. That's because all prices are in Canadian dollars, and...wait for it...shipping is FAST and FREE within Canada! We're talking 2- 7 days to your doorstep, and yes, free means free - no minimums, no exceptions.
There's also a generous 60 day return policy on all shoes (with some exceptions for clearance items), AND they carry all the brands you know and love like Demonia, Pleaser, Bordello, Funtasma and many more. So there's no need to compromise when you shop Canadian.
Here's a special deal for friends of Your Pole Pal: Use the link below to visit the ShoeFreaks pole dancing shoes section and find your next pair of pole shoes. When you check out, you'll enjoy a 15% discount on your entire purchase. (Please note, you must use the link below to get the discount)

Get 15% off your next pair of pole shoes at ShoeFreaks.ca

What Are the Best Pole Dance Shoes?

There are a number of popular brands when it comes to pole dancing shoes, but which one is the best is really a matter of personal opinion. All the top brands are defined by high quality, attention to detail, and innovative designs, so it often comes down to your own tastes and which brand best matches what you're looking for.

Pleaser is one of the best-known brands and is often seen as THE go-to sexy shoe. The variety of styles is incredible with fresh new designs every season. And sex appeal is practically built into every pair. It's no wonder Pleasers are among the most popular shoes in the world.
The Demonia brand leans toward goth in general, and has also been described as alternative, non-conforming, and even (gasp!) defiant. If any of those words speaks to you, Demonia may be your brand.
Ellie shoes are all about the fun factor. Sexy fun yes, but definitely fun! You'll find rainbows, stars and glitter, and eye-popping neon colors with this brand. If fun is your middle name, Ellie wants to play with you!
These top brands and more can be found in the online shops recommended on this page. Happy shopping!


Other Pages You Might Like...
Crash Pads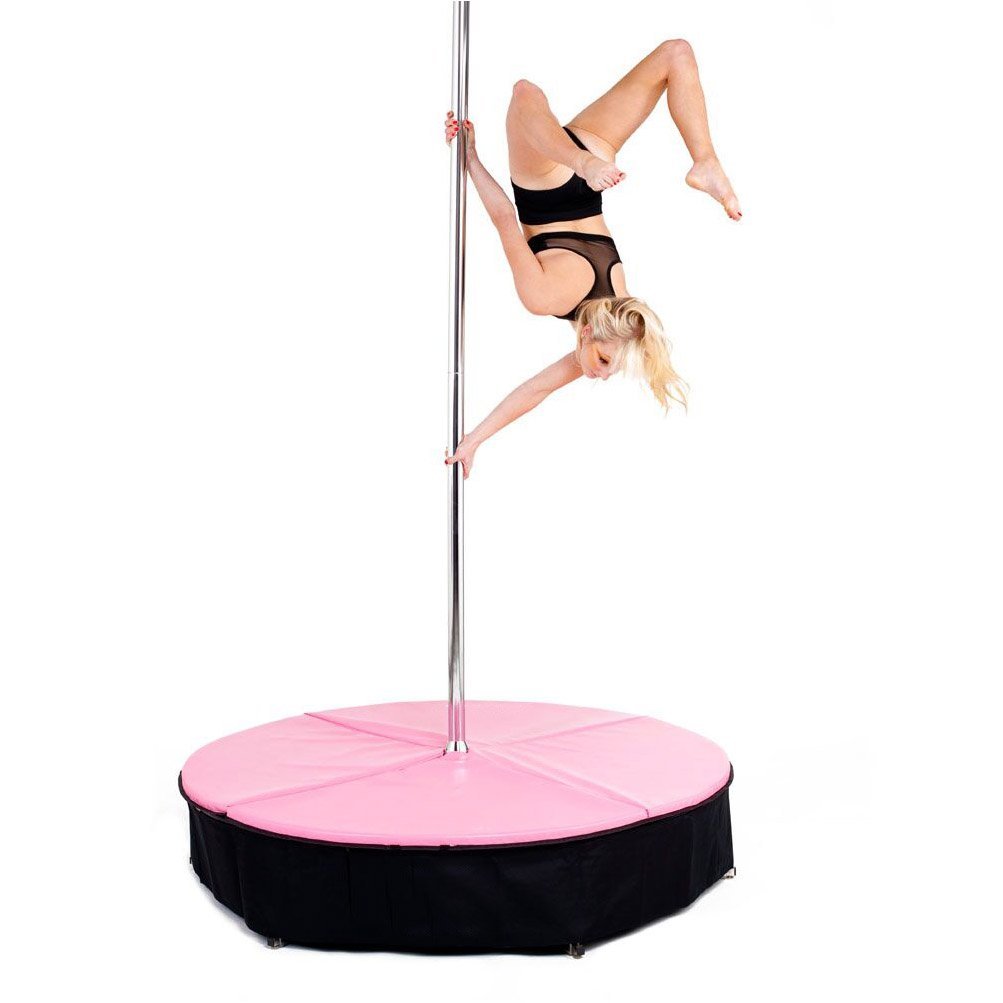 Better safe than sorry! Learn more about the importance of pole safety, and how a crash mat can help protect you from injuries.
Pole DVDs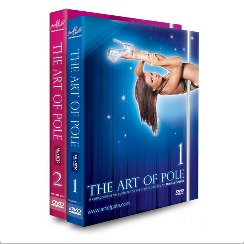 There are some awesome pole dancing DVDs available, by some equally awesome teachers and performers. Which one will you choose?
Books & Manuals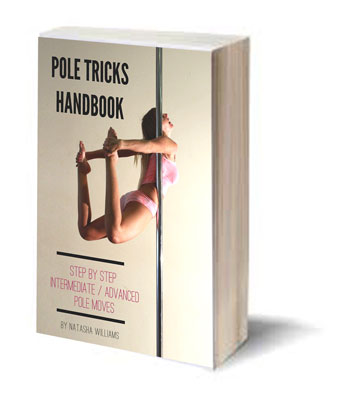 These pole dance training books and manuals are good learning aids, and they're affordable too. Expand your home study library today!
Your Pole Pal loves to have fun, but she also has to earn a living, right? That's why you'll see ads on this site. She may also earn commissions on some of the products you'll see here, but there's never any cost to you since the advertisers pay for these.

The income generated through these means helps ensure Your Pole Pal can devote the time to providing you with all the free and fabulous information & resources you'll find on this website.
Want to learn more? Your Pole Pal invites to you read her full advertising disclosure. You know...in case you haven't read enough legalese lately.