Pole Party Info

Home > Pole Dancing Party HQ > Pole Party Info

Are you thinking of hosting a pole party? You've come to the right place! Get answers to all your pole dancing party questions and find out all you need to know to make your party a smashing success!

Pole parties are hugely popular these days, but that doesn't mean everyone knows what they're all about. You may have lots of questions about what goes on at a pole dancing party, and this page will help you figure it all out.
You'll learn what a pole dancing party is, how they're usually structured, and how to find someone who can do a party for you, either at your home or in a studio.
You'll also find links to lots of other pole party info below, to get you started planning and preparing for your big night. Hopefully you'll find this information helpful in planning your own pole party!
What Happens At A Pole Dance Party?
Overview
Typically, a party involves 1-2 hours of pole time in a structured format that takes everyone from basic dance moves to building a simple routine by the end of the party.
An instructor or party facilitator guides the group through the event, teaching and demonstrating the moves, helping everyone to feel comfortable, and most importantly, ensuring everyone has fun AND stays safe.
In addition to learning some simple pole dance moves, there are often extra party touches included or available as add-ons, such as a champagne toast, decorations, costumes or props, photo opportunities, performances and goody bags.
"Performing" with boas at a pole dance party
Pole Party Details

While every studio or presenter has their own "formula" for a fun pole party, typically there will be an outline that goes something like this...
Most likely everyone in your group will be required to sign a waiver, and there should be some basic safety information given. For example, you'll probably be asked to remove rings and other loose jewelry, and to wash any lotion off your hands (hand lotion and dance poles are a dangerous combination!).
During this time, your party presenter will introduce herself, and might have some fun activities to get you in the party mood, like choosing your own pole dancer name for the evening.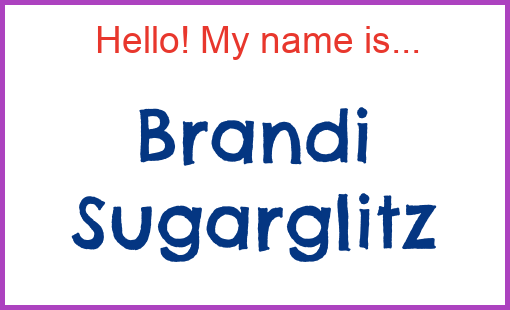 There may also be a champagne toast, and/or some other ice-breaker activities. Your party presenter may also give her own little pole party info talk, to let you know what will happen and to set the stage for the fun to come.
When it's time to get started, there will probably be some kind of warm up to get you ready for the activity to follow. While you'll definitely be having fun, pole dancing can be quite a workout even at the beginner level. That's why it's important to warm up so you don't hurt yourself.
Now it's time to get to down to business!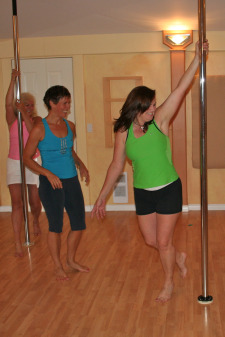 During the main part of the event, your instructor will demonstrate different moves and help everyone learn them.
If you're in a home setting, you'll more than likely be gathered around a single dance pole encouraging your friends as they try the moves.
If you're in a studio setting with several poles, you may be sharing with another person or two. That way, you'll get to help and support each other while you learn and laugh.
Time will fly by as you're learning the moves, and before you know it the party will be coming to a close.
But before things wrap up, often the instructor will encourage each participant to show off their moves for their friends in a "pole performance."


Some people can be shy about this at first, but with a little encouragement from the rest of the partygoers everyone usually takes a turn.
Sometimes costume items or props like boas, hats and wigs are provided, to make this even more fun. And if there's a guest of honor such as a birthday girl or bride-to-be, she'll often be asked to dance last, as a grand finale to the evening.
As the party winds down, you'll probably want a group photo around the pole, so everyone can remember how much fun they had.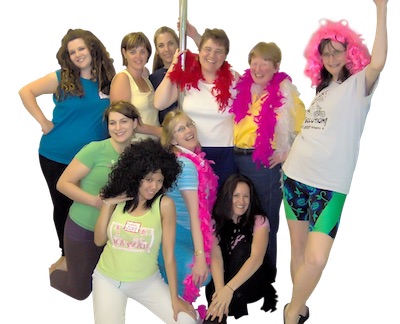 Your party presenter will normally be delighted to help. Remember to get a picture with everyone's camera!
Once the pole party is over, you may be asked to fill out a brief feedback or evaluation form before you leave. Taking a minute to do this lets the presenter know how you enjoyed the party. Most studios and pole dancing teachers are interested in improving what they have to offer, and getting feedback from you is the best way they can do this.
Many studios and pole dancing teachers provide a small goody bag for each guest as everyone leaves the party, as an extra treat and a "thank you for coming" gift.
If there's a guest of honor, you can ask ahead of time about creating a special gift bag for her. Perhaps everyone can chip in a couple of extra dollars (or pounds, or yen) to include some extra special items in her bag.
Keep in mind that every pole dance party is unique, but in general the pole party info above is typically the format that you can expect.
For more details and additional pole party info, be sure to check out this page of questions to ask before you book a party, and also these ideas for pole party themes and special occasions.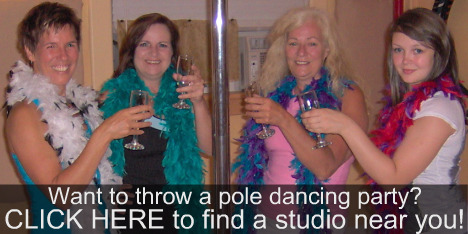 Here are a few more pages you might like...

Pole Dance FAQ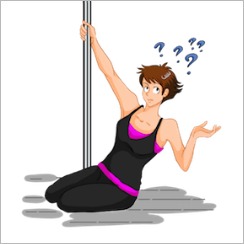 Got pole dancing questions? Who doesn't?! Get answers to frequently asked questions submitted by site visitors. Ask your own too!
Dance Pole Reviews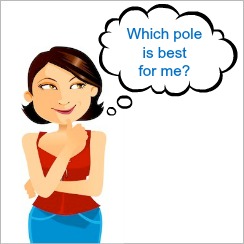 Looking to buy a pole, but not sure which one is right for you? These detailed reviews can help you decide.
Pole DVDs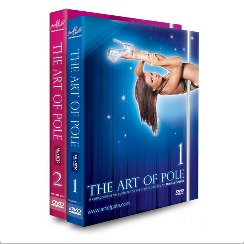 There are some awesome pole dancing DVDs available, by some equally awesome teachers and performers. Which one will you choose?