S Factor: Polework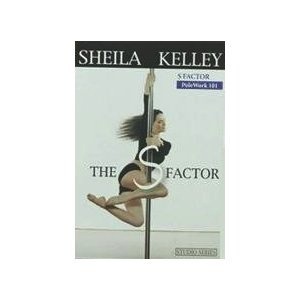 S Factor : Polework 101 By Shela Kelley

Click to find the best price on Amazon.com
Sheila Kelley was one of the pioneers of the pole fitness movement with her S Factor workout. This DVD, while somewhat dated given the caliber of today's pole dancers, is still a classic.
Devotees of the S Factor movement system will find a familiar 20 minute warm up/strip workout incorporating stretching and strengthen exercises to prepare for the pole tricks.
The warm up is followed by instruction in nine basic pole moves and tricks. These include: Swing Walk, Pole Over, Pole Bend, Pole Spin, Firefly, Corkscrew, Ballerina, Half-pint, Pole Slide.
---
Would you like to offer your opinion of this DVD?
If you own it or have watched it, please share your comments below so that other visitors can decide if this is a good pole dance DVD for them. Here are some ideas for what to include in your review:
What type of fitness level is this DVD for?


What was the instruction like? Was it clear and easy to follow, or was it hard to understand what to do?


What did you like best about this DVD? What was your least favourite thing about it?


How do you think it rates next to other pole dancing DVDs you've seen?
Want to buy it? Click to find the best price on Amazon.com
---
Scroll down and click on the comments link to leave feedback about this DVD...
---