How To Be A Better Teacher: 3 Tips For Pole Instructors


Home > Instructor Resources > Article: How To Be A Better Teacher
Becoming a better teacher is something all pole dance instructors can and should work towards.
In fact, improving your teaching skills is just as important as staying up on the latest pole dancing tricks and moves.
Unfortunately, sometimes we pole instructors - unlike a teacher who gives lectures on abstract subjects like philosophy - can get so wrapped up in our subject matter and in the skill set of "doing," that we sometimes forget about the teaching end of things.
That's why - every now and then - it can be helpful to take a step back and see if there are things we'd like to change or perhaps things we could do differently to become a better teacher.
Here are 3 tips to help you do just that, plus one bonus tip to tie it all together. Ready? Here we go!
Tip #1: Invite Feedback
Feedback rarely happens on its own, so if you want some you'll usually have to go out and get it! Often we ask our students for feedback, for example with a written evaluation.
However, it's often the case that students aren't willing to give really honest feedback.
If they like your class they'll keep coming, and if they don't, they tend to just quietly disappear without telling you why they didn't come back.
An alternative way of gathering feedback that can be very beneficial, is to ask colleagues for some specific suggestions on how you can improve.
After all, you're all teaching professionals and you understand the role of honest critique in becoming a better teacher.
Invite a fellow instructor or two into your class, or get together with other teachers at your studio once a month or even once a quarter, and take turns teaching each other. Then provide each other with kind yet honest feedback.
Tip #2: Attend Other Classes
The fact is, it's easy to get stale and not even realize it, if the only class you ever go to is your own! It can definitely take some effort to actually go to someone else's class. After all, you're busy with your own teaching, and chances are you work during the times when many other classes are offered.
But if you plan ahead and make it a goal to attend another instructor's class even twice a year, you're guaranteed to get a new perspective on the art of teaching. You might even pick up a new tip or idea that will blend well with your own teaching techniques or style.
Tip #3: Take A Break!
Believe it or not, taking regular breaks from your teaching duties can have a hugely positive effect on your overall effectiveness as an instructor.
Wait a minute...how can taking time away help you to become a better teacher?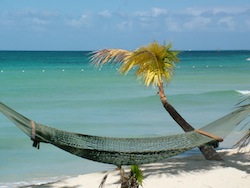 The fact is, teaching is a very energy-intensive. You're "on" all the time, and it's often difficult to hit the off switch, especially after you've been teaching for a number of years.
Even taking a one week break between class sessions can be beneficial, and a longer break once or twice a year is invaluable.
You'll come back to class feeling refreshed and recharged after having some time away from the limelight.
Your Pole Pal always used to aim to take at least two weeks off over the Christmas holiday season, and another couple of weeks in late Summer. These are typically slow times in the fitness industry (at least in the Northern hemisphere!), so taking time away had little, if any, impact on business.
Instructors who follow this practice of building in some planned down time can greatly extend the length of their teaching careers. By doing so, they naturally become better teachers simply by virtue of the fact that they are valuing themselves enough to take short breaks to recharge their batteries.

One Final Tip
No matter how good you think you are; no matter how much your students say they love your classes; and no matter how many testimonials you have on your bulletin board or on your website, never, ever assume you're so good that you can't become an even better teacher!
Remember: what's great today may be only "good enough" tomorrow. In order to stay on the leading edge of both the art of pole dancing and the art of teaching, it's important to continually strive to be the best you can be.
Oh, and just one more thing: have fun! It might sound trite, but if your students see that you genuinely enjoy not only pole dancing, but also teaching, your enthusiasm and delight will go a long way to helping them feel comfortable so they can really enjoy your class.

Here are some related articles you might enjoy:
Help New Students Feel Welcome