Pole Dancing Clothes
For Plus Size Women

Home > Plus Size Pole Dancing > Clothing


Finding pole dancing clothes for plus size women can be a real challenge.

Your Pole Pal knows that many larger women are self-conscious about showing too much skin in pole dancing class, or even for their special someone at home.
On the other hand, plenty of plus size gals are very comfortable in their lusciousness and just love showing off all their curves and ample assets.
Which camp do you fall into?

Functional Fitness or....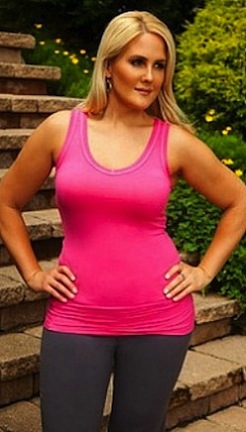 Something Sexy?

Whatever your preference, Your Pole Pal is willing to bet that you want pole dance clothing for plus size women that doesn't look like plus size clothing.
And you want your clothes to fit well, look good and feel comfy, right?

Help Is Here!
Maybe you're thinking of trying out some super sexy options like a corset, bustier, or booty shorts. Or perhaps you just want some comfy fitness wear while you work out on your pole.
Whatever type of plus size pole wear you're looking for, let's help you get outfitted in style.
After all, any woman - plus size or not - who decides to take up pole dancing for fitness (or maybe just for fun!) deserves to have the right clothes for her sport.
So whether you prefer the fitness look or something sexy, you're sure to find the perfect match here. Just click on any of the links below to view lots more choices in each category.
Clothes for Plus Size Women Pole Dancers

Fun Bustiers

Similar to corsets, bustiers make for great pole dancing outfits too. This collection includes both, but the focus is on all fabrics and not just the leather look. Happy browsing!

Christmas Lingerie

The holidays are special in lots of ways, not the least of which is the awesome selection of seasonal lingerie that doubles as terrific theme clothing for pole dancing.

Coming soon!

You might be interested in these pages too...