Pole Party Themes


Home > Pole Party Central > Party Themes

Pole party themes are a fun way to spice up your event by incorporating holidays or important milestones into the celebrations.
Whether you're looking for an excuse to hold a pole dancing party in the first place, ideas to make your event even more fun, or you're looking for some specific themes to play by, you'll find lots of ideas here.
Pole Party Themes - By The Season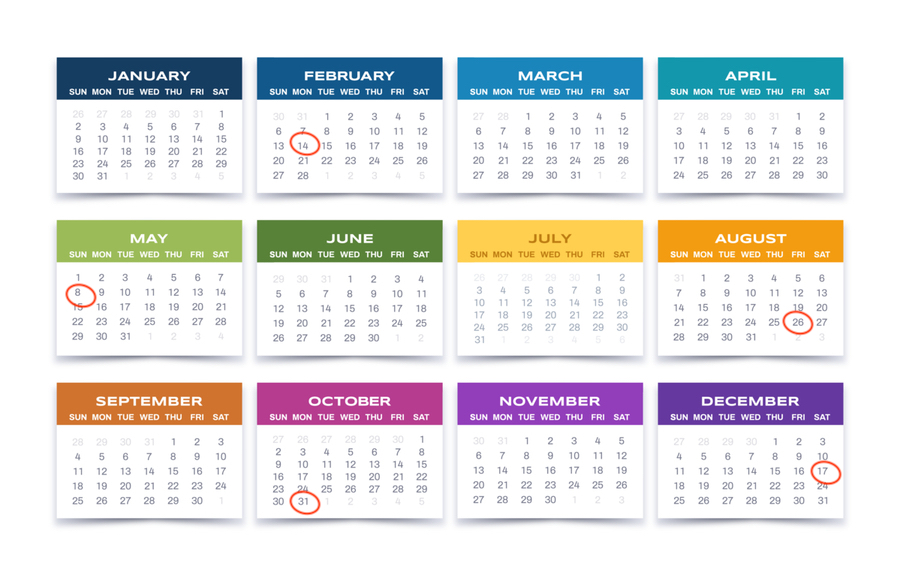 If you're planning a girls' night "just because" and would like to incorporate some kind of theme, here are some fun ideas for pole party themes that play on different times of the year and the holidays that go with them.
January - New Year, New You

Tell your friends it's time to start the new year off right! Get them out of their comfort zone and into their sexy new selves with this idea, which works especially well if most of the guests are new to pole dancing.
To prepare for this party, ask everyone to wear something totally unlike what they normally would wear, bring food they don't normally eat, and at the beginning of the party have everyone share with each other what one of their "New Me" goals is for the coming year. You can even let them know in advance, so everyone can be prepared when it's their turn to share.

As the pole party gets underway, encourage the guests to let go of the old and "embrace the new" as they give pole dancing a try!

February - Valentine's Day Party
Got a guy? If so, hint to your man that you'd like nothing better than a pole dancing party for this most romantic of days. Then leave a brochure or the phone number for your local studio or instructor lying carelessly around the house, and watch him spring into action.
If everyone in your pole party group agrees, maybe you can even arrange to let the guys in for a private showing after the main event, to show off your new moves.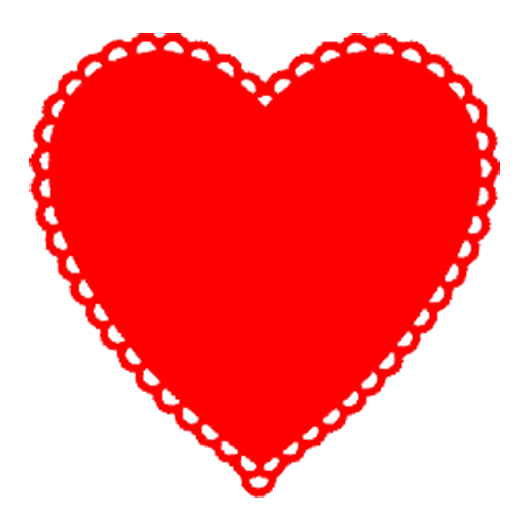 If the women in your group aren't hooked up, and you don't want to let another Valentine's Day pass you by because you've got no one special in your life to celebrate with, make it a "We're Too Hot to Handle" pole party theme!
Invite all your single friends to celebrate their best qualities with you. At the start of the party, ask everyone to share something they love about their own body. It could be their strong shoulders, gorgeous golden locks, or their beautifully dainty toes.
As the pole party gets underway, remind the guests of what they love about themselves by encouraging them to "point those sexy toes!" or whatever might apply to each person. Everyone will soon be joining in, and the evening is sure to be a fun and positive experience for all.

March/April - Spring Fling

After a long, cold winter who doesn't love to celebrate the return of Spring? This year, why not go all out and throw a Spring Fling party just for the girls!
For this pole party theme, have everyone dress in their finest Spring Fling finery - perhaps sandals, sun dresses or shorts and tanks, even sunglasses and sunhats if they like.
For refreshments, you could serve up garden party style snacks like those fancy little sandwiches with the crust cut off that your grandmother used to make. Then cool off after the active part of the party with a fresh and fruity punch.
May - Maypole Party
This year, why not put a new twist on the traditional May Day activities with a "May Day Pole Party theme?!"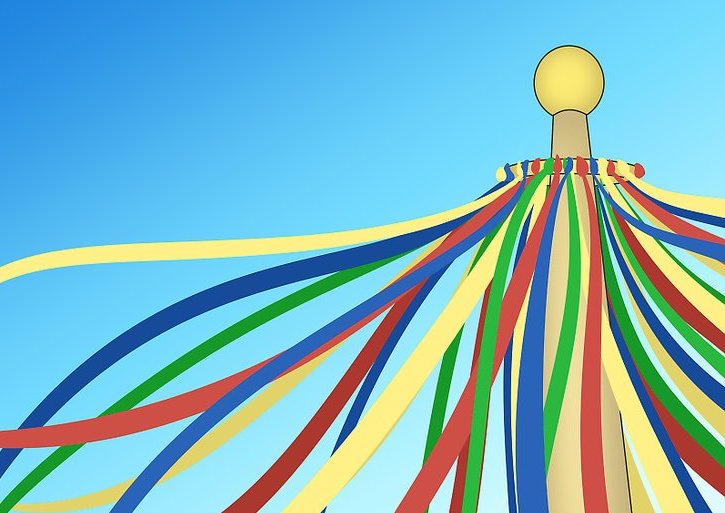 Make old-fashioned invitations, and decorate the room with lots of paper streamers to simulate the traditional Maypole dance. You could even incorporate an actual ribbon-weaving, skirt twirling Maypole dance into your party for extra fun and frivolity, and to try something new!
Summertime - Stagette Pole Party

A stagette or bachelorette is by far the most popular reason to hold a pole dancing party, and the Summer season from June through mid September is the most popular time of year for these events.
These parties can take on almost any shape or form, and they're often a great excuse for old and new friends of the bride-to-be to get together and celebrate.
Talk to your party presenter if you have special requests, such as favorite music of the bride, special items you'd like to add to her goody bag, or the possibility of having her fiancé allowed in the room at the end of the night to watch her perform what she's learned!
October - Pole-o-we'en Party

As Fall arrives and those who enjoy a good fright are busy preparing for Hallowe'en parties, why not put a new twist on things with a vertical Pole-o-we'en party with your girlfriends?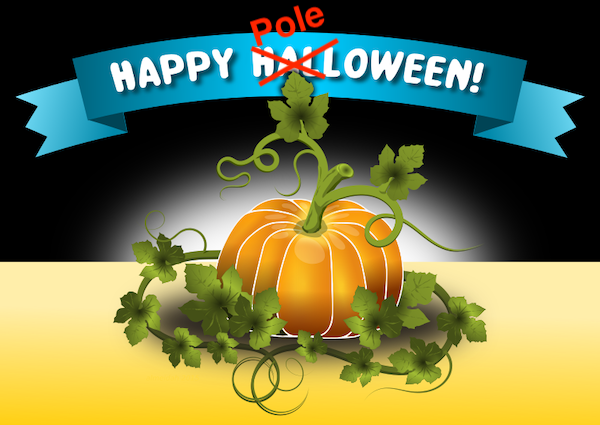 Everyone dresses in scary costumes or sexy outfits (of course!) and even the music can be on the spooky side if you like. Refreshments and decorations can follow the traditional creepy Hallowe'en theme, or be more in keeping with the sexy theme - think strawberries dipped in chocolate, champagne punch, and fancy finger foods.
December - North Pole Party
What better way to keep warm during the chilly month of December than by celebrating the holidays with a North Pole Party!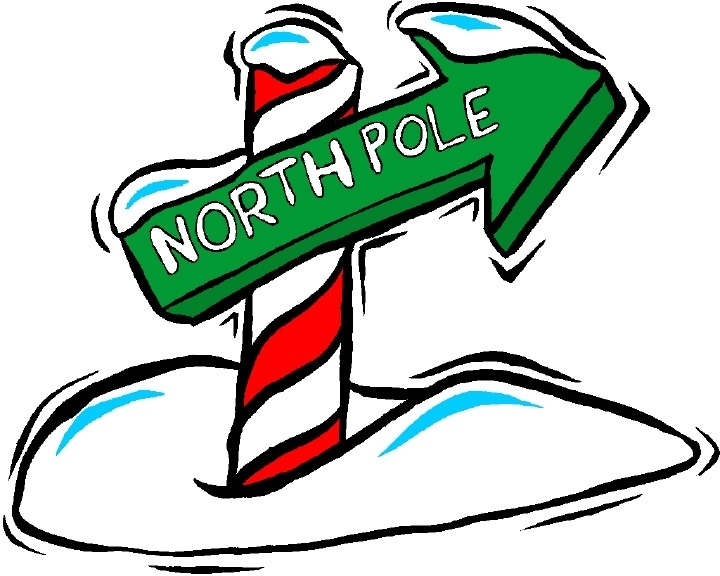 This fun spin on the season plays on the Santa theme of course, but it's just as fun no matter which holiday you celebrate at this time of year.
The hostess and/or party presenter may want to get into the act by dressing as a sexy elf or other fictitious helper. And decorating should be a breeze, since the house or venue probably has the holiday decorations up already.

The food can be traditional holiday fare, or perhaps follow the chilly North Pole theme by being extra warming - think cozy apple cider, warm soup or chili, or hot appies. Don't forget the peppermint candy sticks that will serve as favors and mementos for the guests!
If none of the above theme ideas resonates with you, maybe all you need is an excuse to throw a party. To help you out, here are....

10 Great Excuses to (Pole) Party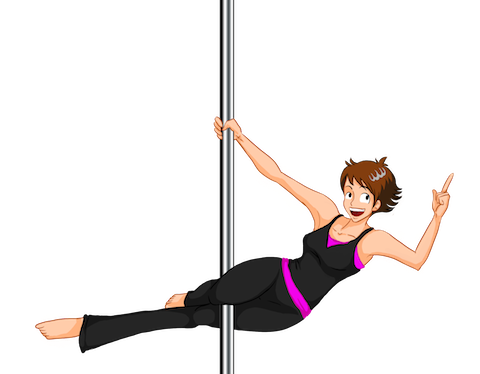 I'm getting married & cutesy shower games are soooo not me


I just got divorced and need to get my groove back


I'm turning 40 (50, 60, 70, etc)


I just graduated from college/university and want one final fling before I buckle down and get serious in the working world


I'm retiring (but not from the fun stuff!)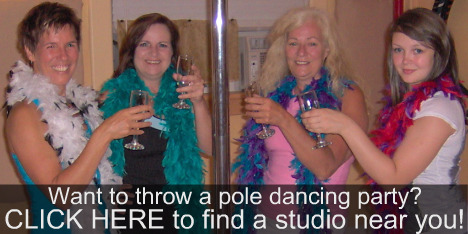 I need some quality girl bonding time


I just had a baby and want to feel sexy again


I'm fretting over my empty nest


My youngest kid just moved out and now it's party time for me!


If it's good enough for Oprah, it's good enough for me

Here's more to explore:
Pole Shoes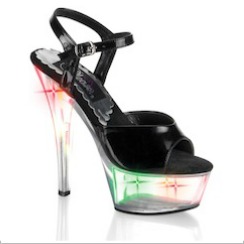 Pole dancing means different things to different people. If you'd like sexy shoes with your pole, check out this selection that's sure to please.

Pole Videos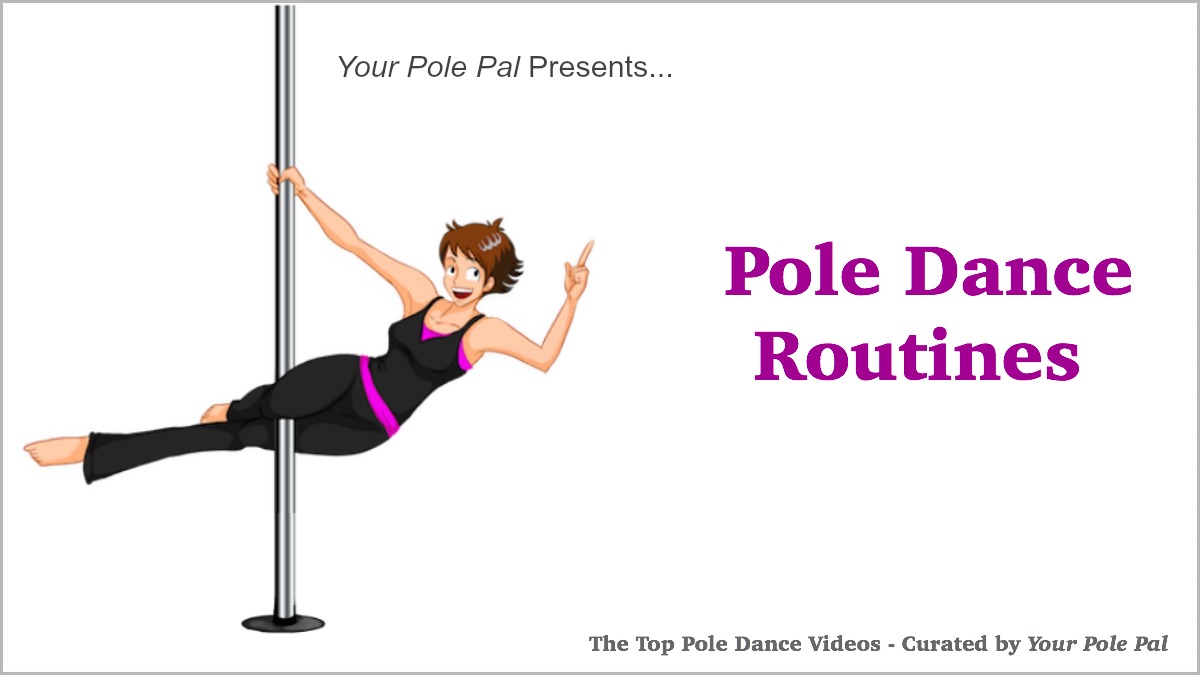 From first time successes to competition performances, you're sure to enjoy these entertaining and inspiring pole dance videos.

Prevent Pole Burn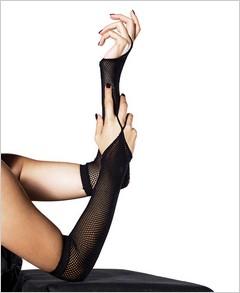 If you suffer from pole burn on your forearms, you'll want to learn how these inexpensive sexy fishnet arm warmers can help.