This page may contain affiliate links. If you make a purchase through one of these links, Your Pole Pal may receive a small commission (at no cost to you). And that helps ensure this site stays online...thank you! Learn more.

Pole Dancing Shorts
With Side Laces

Home > Clothing > Side Tie Shorts
Shorts with side laces have been a hugely popular pole dance clothing item for quite some time now. It's no surprise really...this is a style with almost endless variations that lends itself to lots of great color combinations and accents. Plus, they're super cute!

But one of the best things about side tie shorts is that many of the styles are actually adjustable in terms of length and/or fit. Of course, the advantage of being able to tweak the fit is that you can get the perfect grip on your pole, without exposing more skin than you're comfortable with.

Suggestions for Shorts with Side Laces

These side tie shorts offer a touch more modesty than many shorts, though they still leave plenty of skin for poling. They come in different colors including black and navy.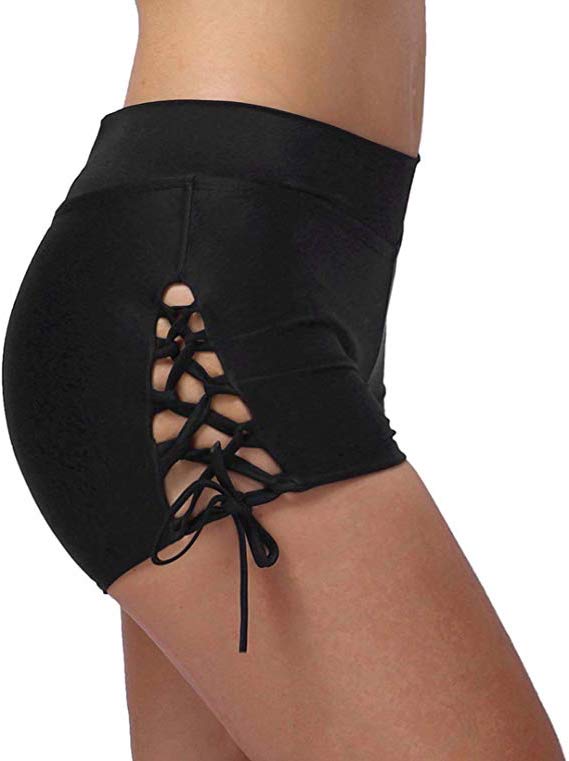 The fabric is 80% nylon and 20% spandex to offer you lots of stretch and a comfortable fit. They're also fully lined front and back.

Machine washable in cold water and hang to dry. These side tie shorts are available online through Amazon.

---
Next up are these "galaxy print" side tie shorts - they're out of this world!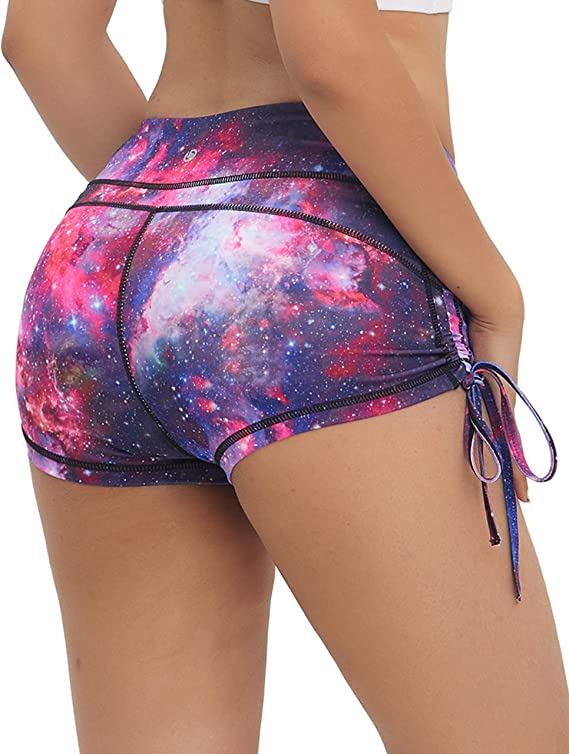 These shorts come in sizes ranging from extra-small to extra-large. They're mid rise with a tummy control band and a gusset crotch for extra comfort, and there's lots of 4-way stretch in the moisture-wicking nylon fabric that contains 25% lycra.
This style is available in several other prints and colors too, including camo, leopard print and many others. Available for purchase on Amazon.


---
If you prefer a higher waist, these cute pole fitness shorts might be just the ticket.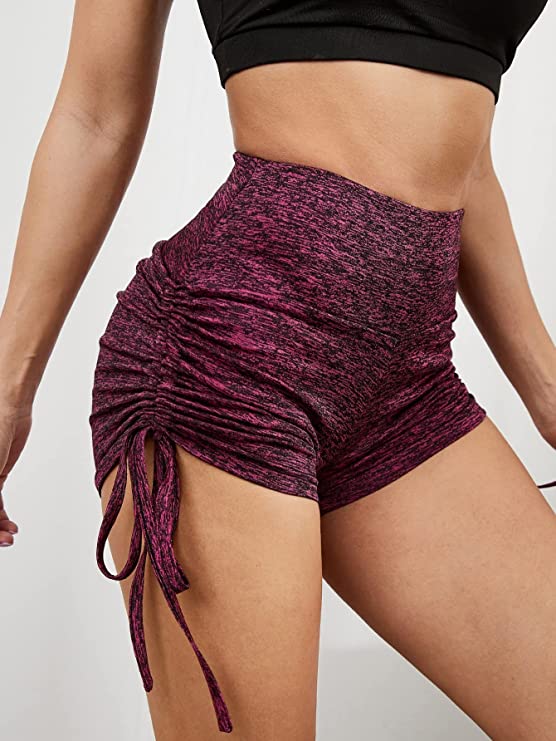 Once again, the drawstring side ties allow you to adjust the length so you don't have to bare more than you're comfortable with. Plus, this style has a little more length overall, so if you prefer a less "cheeky" cut, then these shorts may be for you.

Currently available in dark grey and purple space dye as shown, in sizes small, medium and large. Order online at Amazon.


---
Your Pole Pal is always on the lookout for new brands and styles in pole clothing, so if you don't see any side tie shorts you like today, be sure to check back later as this page gets regular updates.

Other pages you may like...

Pole Fitness DVDs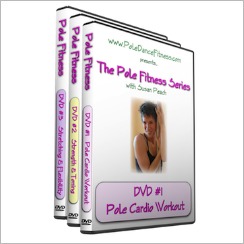 Geared toward newer pole dancers, this set of 3 pole fitness DVDs cover cardio, strength and flexibility training.
Books & Manuals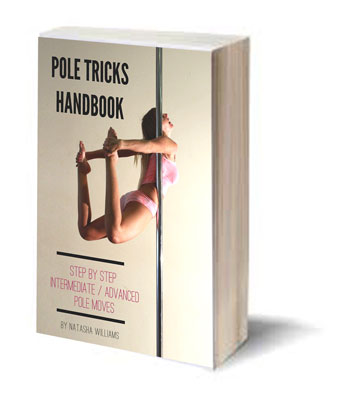 These pole dance training books and manuals are good learning aids, and they're affordable too. Expand your home study library today!
Pole Fit Tips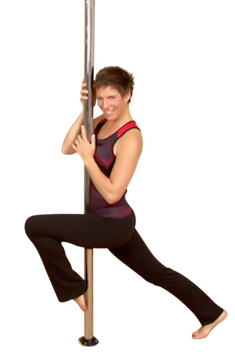 Get strong and stretchy with these tips and exercises designed to help you improve your pole-based fitness & flexibility.