Online Pole Dancing Course

With Amber Starr

Home > Online Pole Dancing Lessons > Amber Starr Course

This online pole dancing course from master instructor and professional dancer Amber Starr is one of the newest entries into the online learning scene.
Comprised of over 100 video lessons, this course is supplemented with loads of bonus material like conditioning exercises, combinations and transitions, and a dictionary of complete pole dancing moves.
What's really exciting about this particular package though, is that you get free access to personal coaching from Amber for life! Keep reading to get all the details on this amazing package.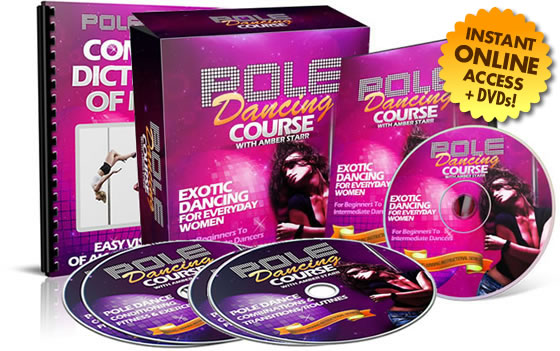 Click to visit Amber's site and find out if there are any
personal coaching spots left!


Amber's Pole Dancing Course is one of the very best products available in terms of value for your money. It's also convenient because there are 3 different ways to access the material. And with a money back guarantee, you really have nothing to lose.
Great Value in an Online Pole Dancing Course

For a one time fee of $47 (which includes the lifetime coaching, if there are any spots still available), you get over 100 lessons, plus a slew of bonus videos.
These cover specific exercises and techniques, combinations, and even a collection of the best routines from recent pole dancing championships to inspire you.
You also get free upgrades for life, so that when new video lessons are released, you'll automatically get access to them as well, with no additional fees.
Convenience X 3!

Choose from three options to access your video lessons. If you prefer, you can download all the lessons onto your computer to watch whenever you like.
You also get lifetime access to the members' area where you'll have streaming access to the entire library of course materials and bonuses. This is perfect if you prefer not to bog down your own system with a lot of files.

Finally, you also have the option to get all the lessons mailed to you on DVD for an extra fee. If you're the kind of person who likes to have a physical product - just in case - it's nice to have the choice!
Money Back Guarantee

Amber stands behind her teaching and her product, which means you can feel confident trying out her course. In fact, you've got up to 60 days to watch the videos and practice what you're learning.
Amber promises a quick, no-hassle, no questions asked refund if you're not delighted. Now that's impressive!
Want To Learn More?

You can go directly to Amber's website to get the full details on her training program, and to find out how easy it is to get started today!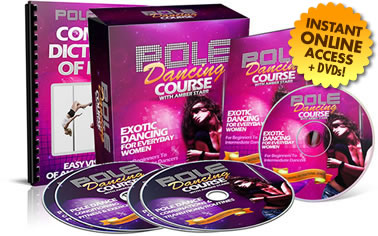 Click to get all the details on Amber Starr's pole dancing course

Your Pole Pal loves to have fun, but she also has to earn a living, right? That's why you'll see ads on this site. She may also earn commissions on some of the products you'll see here.
The income generated through these means helps ensure Your Pole Pal can devote the time to providing you with all the free and fabulous information & resources you'll find on this website.
Want to learn more? Your Pole Pal invites to you read her full advertising disclosure. You know...in case you haven't read enough legalese lately.