Plus Size Pole Fitness FAQs

Home > Plus Size Pole Dancing > FAQ


With pole fitness becoming oh-so-popular, Your Pole Pal is getting more and more questions about pole dancing specifically from plus size women. That's why she's devoted a whole section just to answering your plus size pole fitness questions.
It's no secret that Your Pole Pal LOVES pole dancing.

And she want to make sure that ALL women who want to try this fun form of fitness have the confidence to give it a whirl...literally!

That's why every single question that comes in gets a personal answer, either from YPP herself, or from one of her hand-picked expert pole people.
This page gets frequent updates with new questions as they come in, along with replies. Please browse the questions below first, in case yours is already answered there.

If not, Your Pole Pal invites you to submit your question using the form below. She'll get right on it, and hopefully the answer will help YOU get right on a dance pole!

Scroll down to view all the plus size pole fitness questions and answers


Got a plus size pole fitness question?
Your Pole Pal
says...
If you have a question about plus size pole fitness or pole dancing, please ask away!
I'll do my best to answer it for you here, and you'll be helping other women who might have the same question.
Just fill out this simple form with your question and I'll get right on it!
More Plus Size Pole Fitness Questions
Click below to see pole fitness questions from other visitors to this page...


You might also want to see these
general pole dance fitness questions
or these
questions about pole parties


More pages you might like to see...
Pole Reviews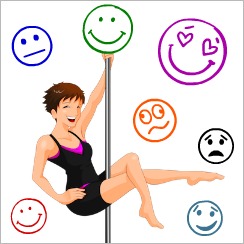 If you're doing dance pole research, don't miss these in-depth reviews. Making the right choice just got easier!
Pole Fitness DVDs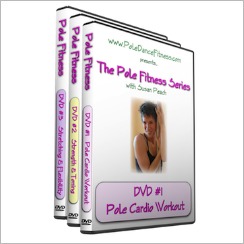 Geared toward newer pole dancers, this set of 3 pole fitness DVDs cover cardio, strength and flexibility training.
Books & Manuals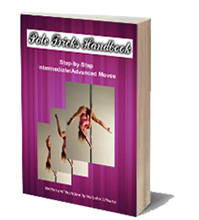 These pole dance training books and manuals are good learning aids, and they're affordable too. Expand your home study library today!